Ecosystems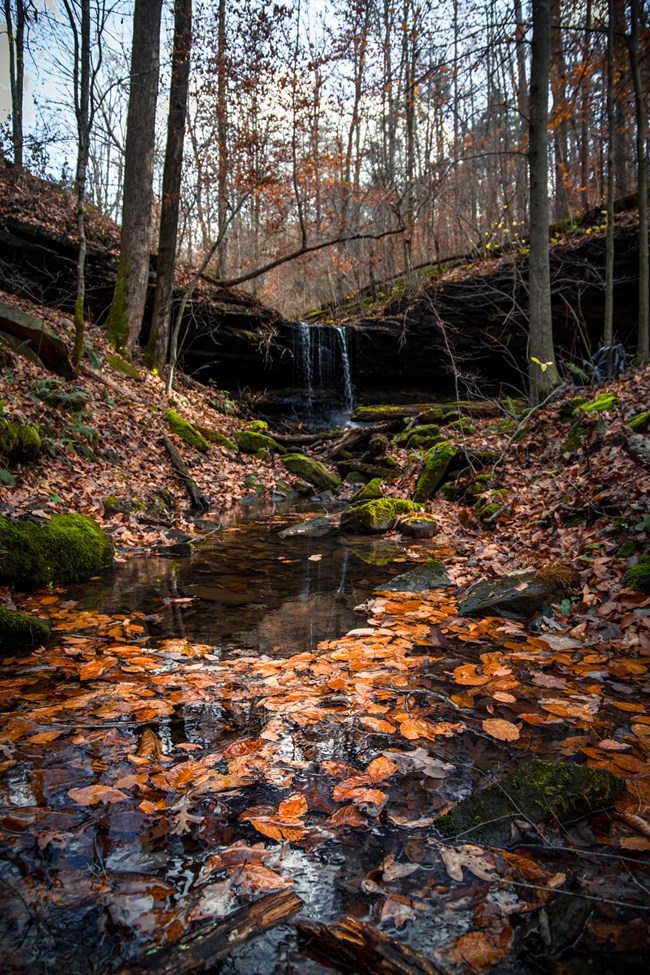 There are two broad ways to characterize ecosystems in the park: aquatic versus terrestrial, and surface versus underground.

Aquatic habitats in the park include
Rivers
Upland swamps
The cave aquatic ecosystem
Terrestrial habitats in the park include
Forests
Grasslands
The terrestrial cave ecosystem
Geology plays a dominant role in all these ecosystems. Rivers and cave streams cut through the landscape, natural depressions in sandstone on uplands collect rainwater, southwest facing limestone slopes are baked by the sun, and in the southeast part of the park – world class karst including the longest cave in the world.

These landscapes support an impressive variety of flora and fauna, and one of the most diverse and well-studied karst biota in the world. This has led to the area being internationally designated as the Mammoth Cave Biosphere Region, a part of the UNESCO Man and the Biosphere (MAB) Programme.

Explore the pages below to learn a little more about the different ecosystems within Mammoth Cave National Park.
Different types of mixed forests can be seen throughout the park, supporting a wide variety of plants and animals

Perfectly adapted cave-dwelling creatures rely upon one another for survival, along with a little help from the outside

The many rivers, streams, springs, and ponds support aquatic life and connect the underground and aboveground
Last updated: November 4, 2021