Safety
Protect Yourself—Protect the Park
Visiting Lassen Volcanic National Park involves risk. Your safety is your responsibility. You can improve your safety when visiting this remote and high-elevation area by being prepared and knowing and following park regulations. Park regulations are in place to protect both you and park resources.
See Something? Say Something!
Visitors may intentionally or unintentionally harm park resources or endanger themselves or others. If you think it's unintentional, feel free to speak up! A courteous reminder about why a regulation is important is usually enough. If not, please report destructive behavior to a park ranger. It's helpful to note descriptions of the individuals or license plate number. If someone's life is in danger, call 911.
View the Superintendent's Compendium for a complete list of park-specific regulations. Additionally, the Code of Federal Regulations applies to all National Park Service sites.
Commonly Cited Prohibited Activities:
Taking pets on trails/routes, including over the snow or in a carrier
Speeding (kills bears and other wildlife)
Feeding wildlife (includes littering)
Traveling or camping too close to hydrothermal areas
Launching, landing, or operating an unmanned aircraft (drone)
Camping outside of designated campgrounds or overnight parking areas (not in the backcountry)
Collecting plants (including pine cones and wildflowers)
Snowmobiling within park boundaries
Dial 9-1-1 in Case of Emergency
Be prepared to give your location as Lassen Volcanic National Park. Call to report accidents, fires, or life threatening incidents. Cell phone coverage is very limited within the park. If no phone service is available, emergencies should be reported to park rangers, campground hosts, or staff at the Kohm Yah-mah-nee Visitor Center or Loomis Museum.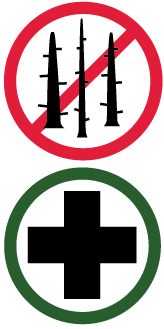 Dixie Fire Closure Area
Eastern sections of the park affected by the Dixie Fire including Summit Lake, Butte Lake, Warner Valley, and Juniper Lake areas are closed to all use. Additional areas of the park are closed for post-fire recovery and repair. Please adhere to closures for your safety and to reduce the risk to firefighters and first responders.
Stay Out & Stay Safe
Protect Your Park

Park resource need time to recover.

Protect Yourself

Areas burned by wildfire are dangerous.

Adhering to closures helps to:

Limit further erosion
Protect plants of concern
Allow sensitive areas and species to recover

Limit the introduction of invasive species

Hazards in closed areas include:

Falling trees and limbs
Hidden stump holes
Loose or falling rock
Unsafe water crossings
Hot / smoldering ground
Wildlife Safety
Learn more about what you should do if you see a black bear that seems interested in you and/or is close to you and how you can protect bears by staying with or storing your scented stuff. Be aware that Bear Spray is not allowed in the park.
Never Feed Wildlife
Your choices improve your safety and theirs.
Bad for Wildlife:

Wildlife that has been fed can become dependent on people and forget how to forage for food on their own.

Wild animals can become unhealthy or die from eating human food instead of their natural food.

Fed animals hang around parking lots and roads and could be hit and killed by cars.

Animals that are fed can become nuisances or aggressive and may have to be relocated or euthanized.

Bad for You:

Small rodents and birds can and will bite the hand that feeds them, transmitting a variety of diseases.

Animals may carry rabies and you will have to get shots if bitten.

Larger animals, such as deer, have been known to buck or kick suddenly and cause serious injuries.

Wildlife may carry diseases that your pets are not protected from.
Maintain a Safe Viewing Distance
Any animal can be dangerous if it feels threatened, surprised, or concerned by your presence. When on foot:
Black Bears: Stay 100 yards or more away

Other wildlife (e.g. Mule deer, foxes, raptor nests): Stay 25 yards or more away
Learn more about black bear or mountain lion safety.
Protect Wildlife by Keeping Pets in Developed Areas
Why Are Dogs Limited to Paved Areas?
All dogs leave behind a territorial scent that disrupts the behavior of native animals like the Sierra Nevada red fox.

Dogs are predators that could chase, scare, kill, and transmit diseases to wild animals.

Wild animals can transmit diseases including plague to pets (and then to humans).
Learn more about visiting the park with pets.
Practice Fire Safety & Reduce the Risk of Wildfire
Fire is a natural part of the ecosystem, but wildfire in the wrong conditions, place, or time can and has been catastrophic. Learn more about fire management in the park, current fire activity, and air quality.

You can help reduce the risk of wildfire in the high-risk summer and fall seasons at Lassen Volcanic by:
Practicing campfire safety (permitted only in campground fire rings)
Practicing vehicle safety (check for dragging chains, do not pull-out/park on dry vegetation)
Disposing of cigarettes safely
Using gas or liquid campstoves when backpacking (campfires are not permitted in the backcountry)
Last updated: March 1, 2022