Post-Fire Recovery

After a wildfire, the burned landscape is assessed to determine if there are post-fire threats from flash floods and debris flows. Critical natural and cultural resources are also assessed for threats from erosion, invasive species, or loss of critical habitat. There are three components of post-fire response following wildfires on federal lands:
Fire Suppression Repair
This includes a series of immediate post-fire actions taken to repair damages and minimize potential soil erosion and impacts resulting from fire suppression activities and usually begins before the fire is contained, and before the demobilization of an Incident Management Team. This work repairs the hand and dozer fire lines, roads, trails, staging areas, safety zones, and drop points used during fire suppression efforts.
Emergency Stabilization-Burned Area Emergency Response (BAER)
This includes a rapid assessment of burned areas by a BAER team to identify imminent post-wildfire threats to human life and safety, property, and critical natural or cultural resources as well as recommendation of emergency stabilization measures.
Long-Term Recovery and Restoration
This process utilizes non-emergency actions to improve fire-damaged lands that are unlikely to recover naturally and to repair or replace facilities damaged by the fire that are not critical to life and safety. This phase may include restoring burned habitat, reforestation, other planting or seeding, monitoring fire effects, replacing burned fences, interpreting cultural sites, treating noxious weed infestations, and installing interpretive signs. The Department of Interior Burned Area Rehabilitation (BAR) program provides one source of funding for non-emergency post-fire rehabilitation and vegetation restoration projects.

Learn more about post-fire recovery from the National Park Service and the National Interagency Fire Center.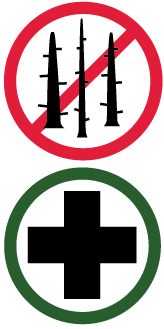 Dixie Fire Closure Area
Eastern sections of the park affected by the Dixie Fire including Summit Lake, Butte Lake, Warner Valley, and Juniper Lake areas are closed to all use. Additional areas of the park are closed for post-fire repair and recovery.
Stay Out & Stay Safe
Protect Your Park

Park resource need time to recover.

Protect Yourself

Areas burned by wildfire are dangerous.

Adhering to closures helps to:

Limit further erosion
Protect plants of concern
Allow sensitive areas and species to recover

Limit the introduction of invasive species

Hazards in closed areas include:

Falling trees and limbs
Hidden stump holes
Loose or falling rock
Unsafe water crossings
Hot / smoldering ground
Last updated: May 11, 2022