Current Fire Activity
Fall Prescribed Burning
Northwest Gateway Prescribed Burning
Firefighters completed ignition of 85 acres on the southeastern edge of the Manzanita Lake Campground. The prescribed burn is part of the Northwest Gateway Forest Restoration Project. Ignition began on October 16; the fire area received 3/10th of an inch of rain early morning on October 17. Crews are continuing to secure lines and patrol the burn unit. Burn down of vegetation will continue over the next week or two with limited smoke production.

Pile Burning
Crews will hand-ignite piles in the Manzanita Lake, Warner Valley, and Juniper Lake areas as weather allows this fall season. Fall conditions facilitate fuels reduction projects throughout the park by reducing the likelihood of flames spreading beyond burn pile. Read more about fall pile burning in the October 15 news release.
Red Fire
October 18, 2019 | 30 acres
The Red Fire is currently 30 acres in size with limited spread potential and minimal smoke production.

The Red Fire is four miles from the park's southern boundary, seven miles from private land, and eleven miles from the town of Chester. The fire is burning at high elevation (7,200 feet) in predominately red fir forest with discontinuous fuels. Fuel moisture in the area is above average following a heavy winter snowpack. This combination of fuel moisture, fire location, and fire behavior create ideal conditions for managing this fire for resource benefit. View photos from August 25.
---
The lightning-ignited Red Fire is located near the eastern boundary of the park, southeast of Red Cinder Cone in Lassen Volcanic Wilderness. The park is working in close communication with Lassen National Forest, which manages the adjacent Caribou Wilderness area.

A fire lookout on Mt. Harkness detected a small amount of smoke in the area at approximately 10 a.m. on August 14. Air surveillance and ground crews later confirmed the fire location southwest of Red Cinder Cone.

The fire is burning at low-intensity with minimal fire behavior and smoke output. Fuel moisture in the area is above average following a heavy winter snowpack and recent isolated showers that produced approximately an inch of precipitation in the fire area.

The fire has potential to burn throughout the fire season and smoke output could increase later on. The park will continue to monitor the fire to maximize resource benefits and minimize risk.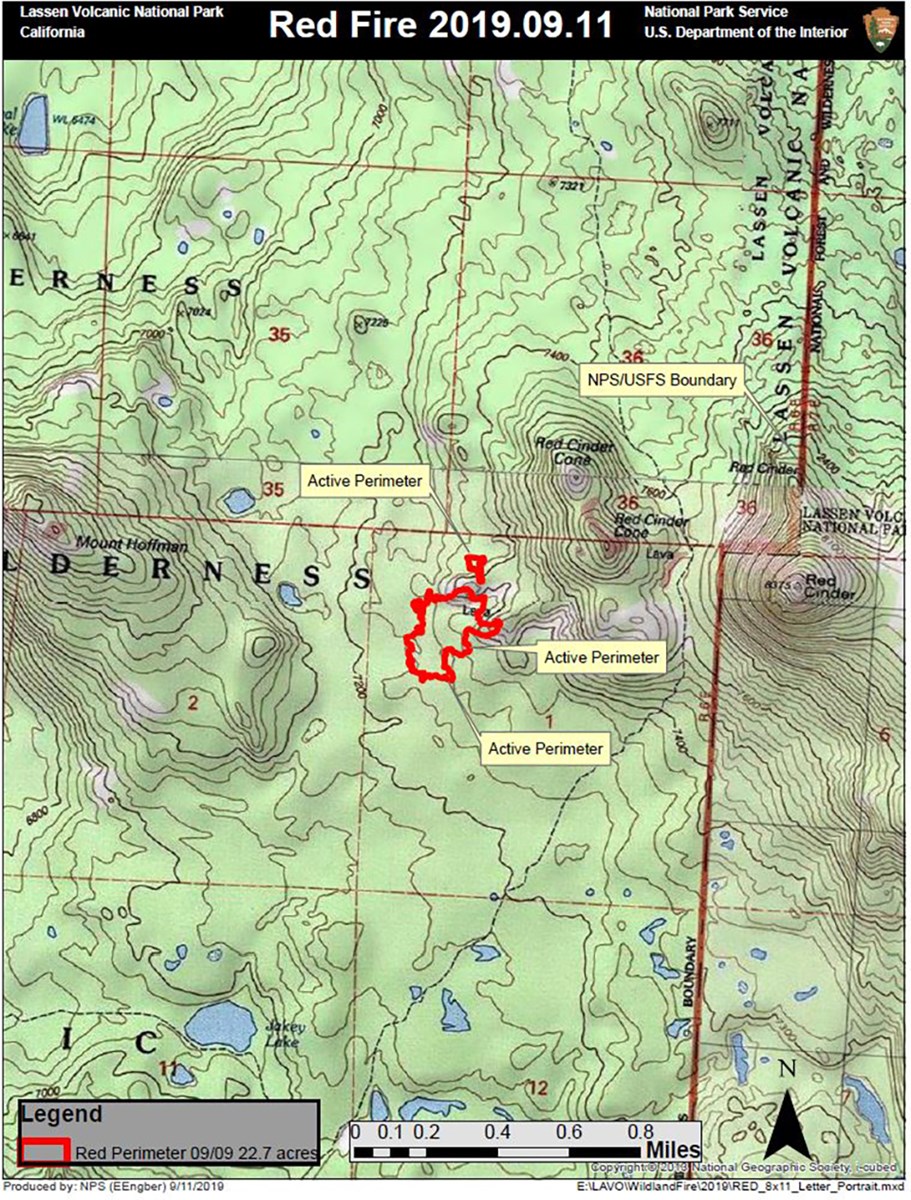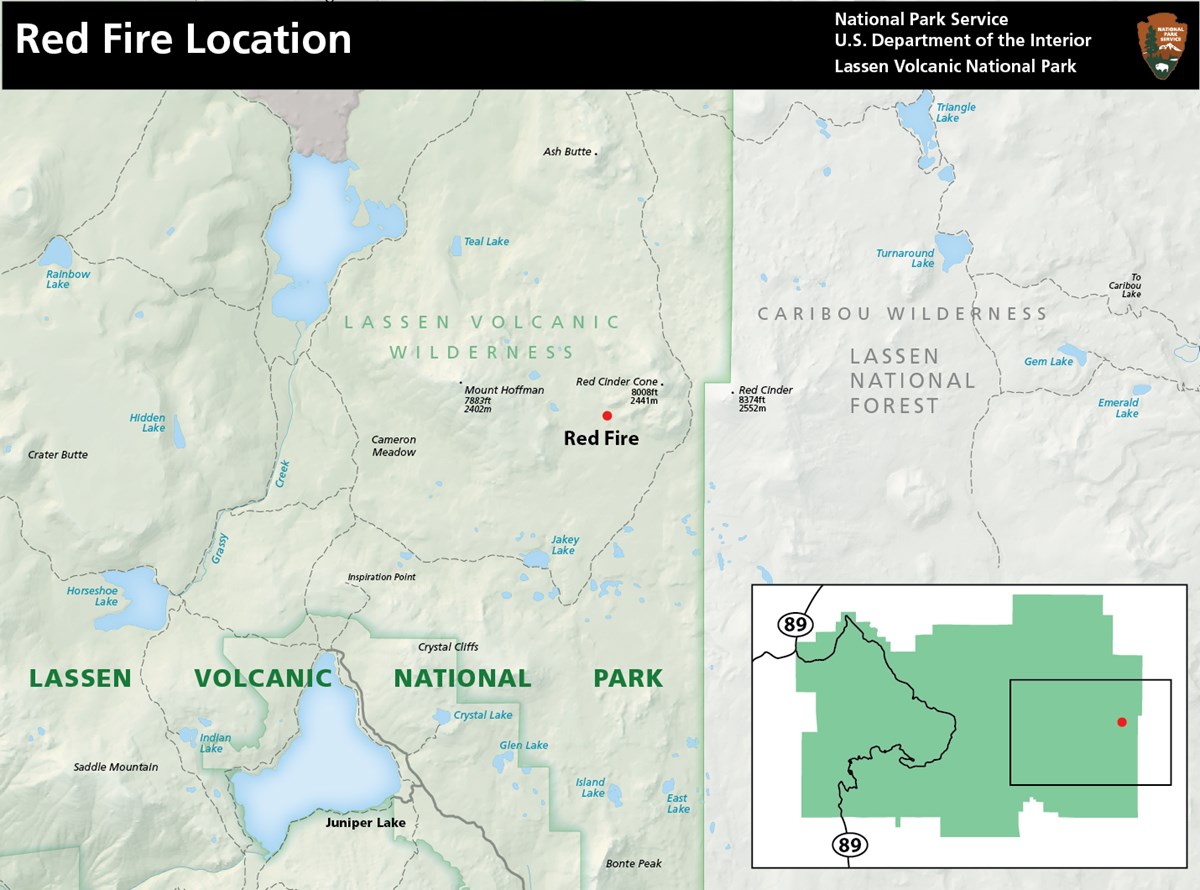 Last updated: October 18, 2019