Current Fire Activity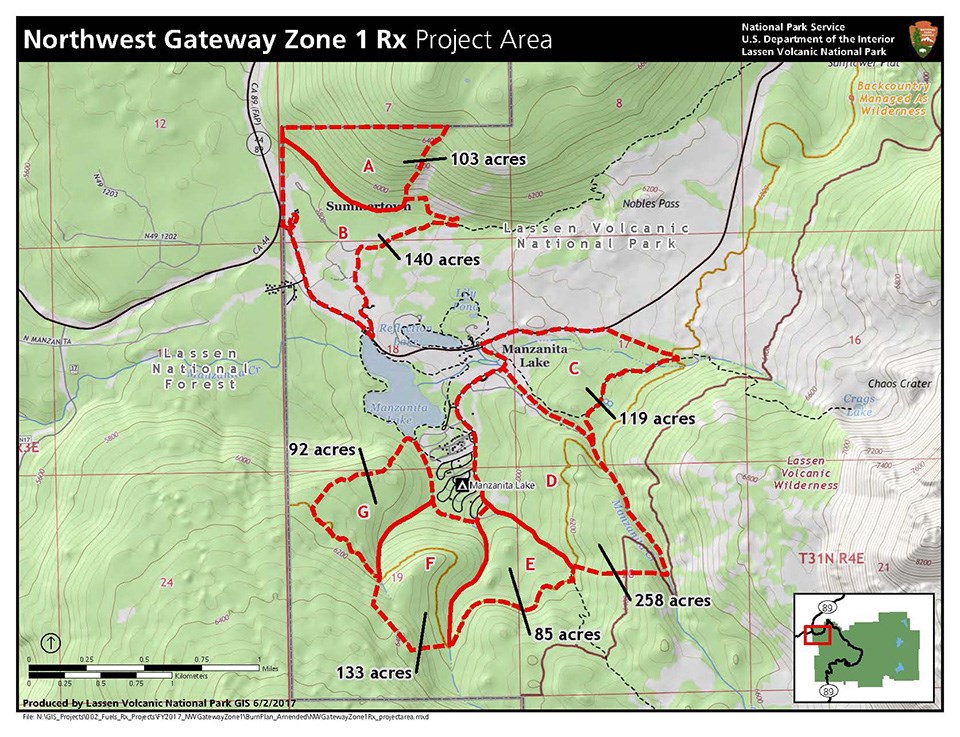 Manzanita Lake Area Prescribed Burn | October 2018
Park fire staff and partners completed a 119-acre prescribed fire in the Manzanita Lake Area on October 23, 2018. Residual burn down will continue a few days and up to two weeks after ignition. The fire will be regularly staffed and monitored until declared out.

The area of focus is Unit C of the Northwest Gateway Zone 1 Project Area. The larger project area encompasses approximately 865 acres of the Lassen Volcanic National Park Manzanita Lake area and lies amongst and directly adjacent to Park campgrounds, administrative buildings, and residential sites.

We understand the people of Northern California have dealt with poor air quality throughout the 2018 wildfire season. Although prescribed burns can create low to moderate smoke impacts, smaller fuel reduction projects reduce the risk of catastrophic wildfires.

Over 60% of the project area has received fuel treatments in recent years to help produce more fire resistant and resilient fuel profiles by reducing overall stand density and ladder fuels. The arrangement of fuels consists of low/moderate continuous areas of needle litter and shrub fields with occasional occurrences of heavy dead-and-down logs with patches of grasses and forbs in open sites. In general, the separation between live crowns and surface fuels average 10-20 feet with relatively low/moderate crown connectivity.

Fuel Model 8 will be represented in these areas given the expected fire behavior, fuel loading, fuel arrangement, and continuity of fuels. Slow burning ground fires with low/moderate flame lengths are the case, although the fire may encounter an occasional heavy fuel concentration that can cause flare-ups.

For more information, view the October 9 news release, visit the Northwest Gateway Project page, or contact the park at (530) 595-4480 or lavo_information@nps.gov.
Manzanita Lake Campground Before and After Mechanical Treatment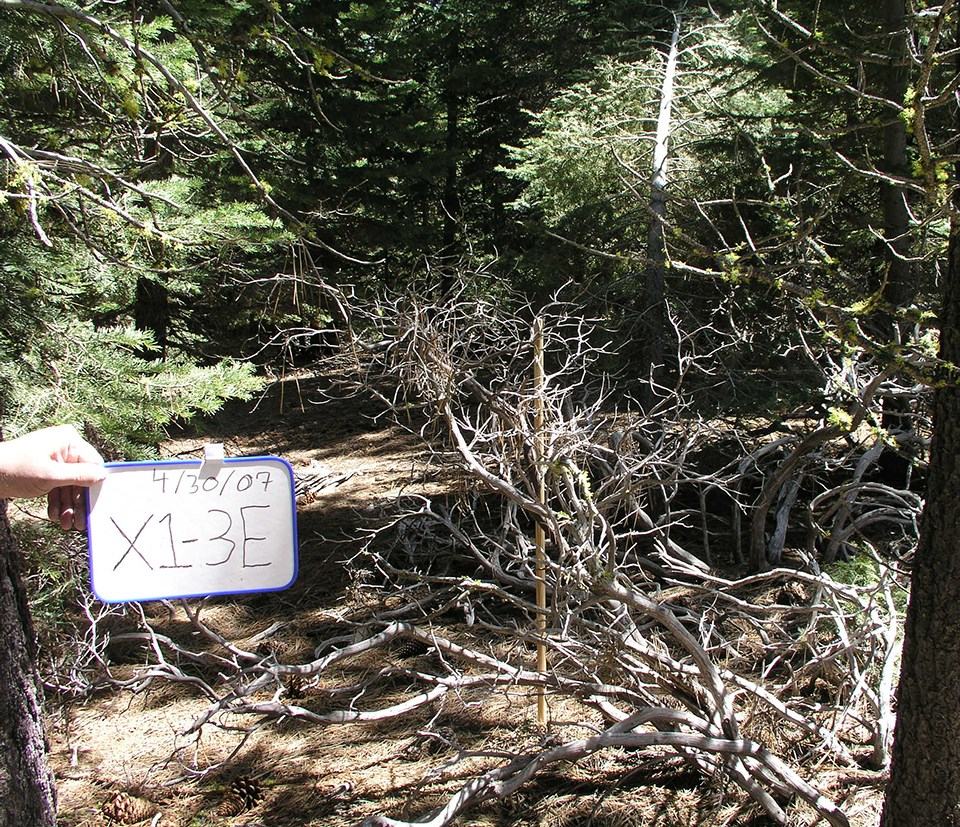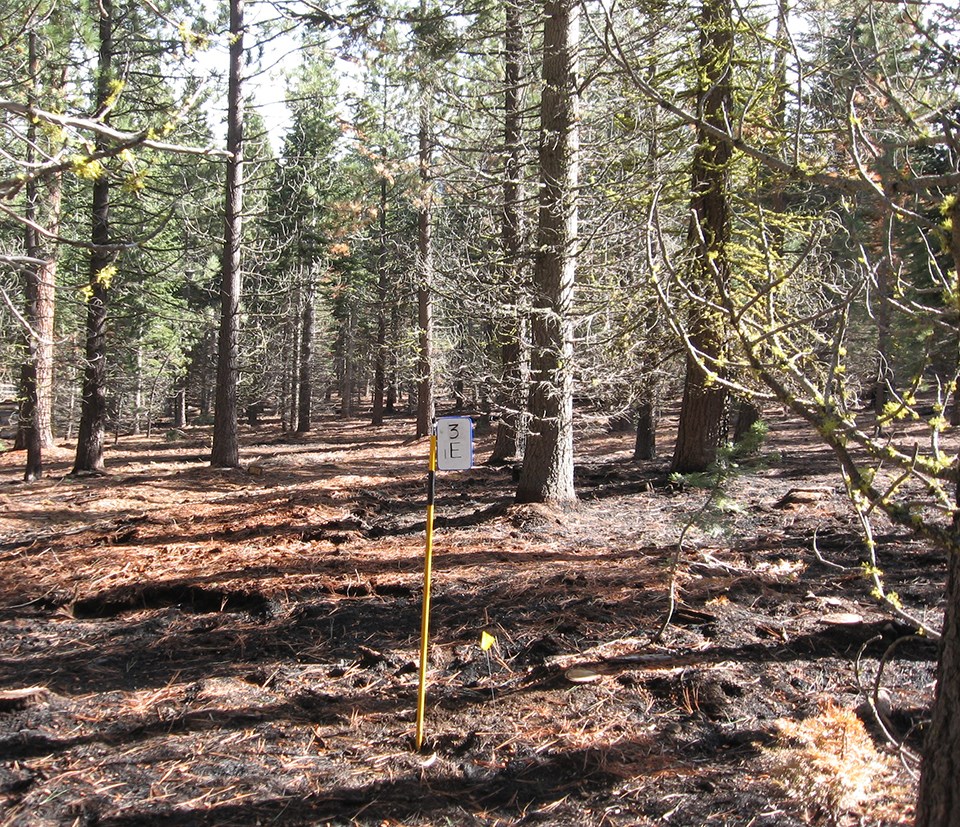 Manzanita Lake Campground area before treatment.
Manzanita Lake Campground area after mechanical thinning restoration.
---
Last updated: October 29, 2018