Backcountry Camping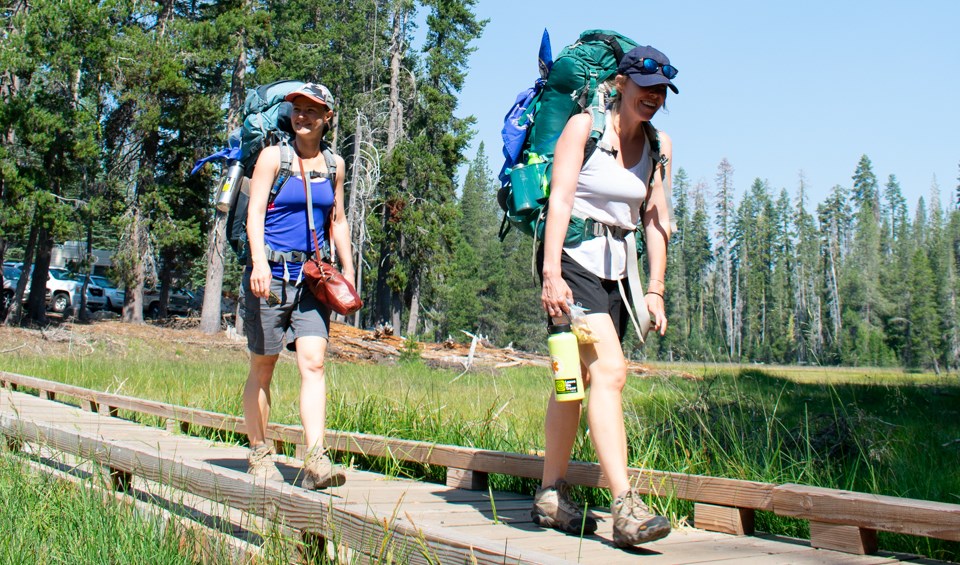 Backcountry camping provides an opportunity to explore the numerous lakes, meadows and mountains that lay hidden beyond the park roads. To learn more about backcountry camping at Lassen Volcanic, please read the information below and review the
Backcountry Camping Regulations
.
Backcountry Camping Permits
Backcountry permits are required for overnight camping outside of designated camgrounds. Permits may be obtained in the following manner:
In person - Obtain a permit at one of the locations listed below. Please note that if permits are not available in remote locations including Butte Lake, Juniper Lake, and Warner Valley, please leave your contact information, a brief itinerary and an emergency contact.
Loomis Museum (during regular business hours)
Loomis Ranger Station (self-registration outside of Loomis Museum open hours)
Butte Lake Ranger Station (self-registration)
Kohm Yah-mah-nee Visitor Center (during regular business hours or after hours in the Visitor Center vestibule open 24/7)
Warner Valley Ranger Station (self-registration)
Juniper Lake Ranger Station (self-registration)
By email - Send a completed application (PDF, 71KB) to lavo_information@nps.gov with the subject line "Backcountry Permit Application."

Permits are free of charge.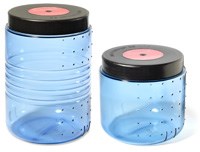 Backcountry Use Information
Backcountry camping provides an opportunity to explore the numerous lakes, meadows and mountains that lay hidden beyond the park roads. To learn more about backcountry camping at Lassen Volcanic, please read the information below and review the Backcountry Camping Regulations.
New!

Twin Lakes Backcountry Camping Guide

Help care for this high-use area by learning more about Leave No Trace principles and regulations in the Twin Lakes Backcountry Camping Guide (pdf, 1.3MB).
Approved Food Storage Container Required
Overnight backcountry users must use a container certified by the Interagency Grizzly Bear Committee (IGBC) to store food and scented items. This regulation is in response to increased negative bear and human interactions in the park. Bear canisters are not required December 1 through April 15.
Food, toiletries, utensils, cookware, and other food-scented items must be stored in an NPS approved canister when not in use or unattended.

View a list of IGBC certified bear-resistant products

here

.

Bear Vault 450 and 500 canisters are available for rent at the park and pictured above.
Visit the bear safety page for more information.
Bear Canister Rental
Bear resistant food canisters are available for rent in limited quantities at Lassen Association bookstores in the Loomis Museum and Kohm Yah-mah-nee Visitor Center during business hours. Rental is $10 for 7 days with a $95 deposit for either size canister. Canisters must be returned to the location rented and there will be a $15 charge for canisters returned dirty (not including wear/dirt from normal use).
Trail Use
Pets, bicycles, and vehicles are prohibited on trails.
Campfires are NOT Allowed in the Backcountry
Help protect fragile park resources. Building of fire rings and burning open fires in wilderness is prohibited any time of the year. Fire rings and resulting burning leave scars on the ground. Furthermore, fire rings encourage others to build illegal fires. Backpacking stoves are allowed, please be conscious of fire danger.
Group Size
Overnight backpacking groups are limited to 10 people. Larger groups must split into groups of 10 or less, travel and camp apart, and maintain a distance of 1/2 miles at all times. Up to 10 people can be included on one permit. Groups larger than 10 will need additonal permits.
Areas Closed to Camping
To ensure the enjoyment of all visitors, protect fragile resources, and ensure visitor safety, some areas of the park are closed to camping. Download camping restrictions map (pdf, 166KB).
Camping is prohibited:
Within 1/2 mile of any developed area or park road open to vehicular traffic, except in designated campgrounds.

Within 1/4 mile of any hydrothermal feature.

Within 1/4 mile in all directions of the following features:

Bumpass Hell Trailhead to Bumpass Hell

Kings Creek Falls

Cascade Springs

Kings Creek Meadow - Upper & Lower

Cinder Cone/Painted Dunes

Cliff Lake

Lassen Peak and Trail

Crags Lake

Little Willow Lake

Crumbaugh Lake

Mt. Harkness

Echo Lake

Shadow Lake

H

at Creek Cabin

Summit Trail from Summit Lake to Echo Lake


Last updated: July 15, 2019