Operating Hours & Seasons
Seasons
Lassen Volcanic National Park is open 24 hours per day, 365 days per year. You do not need a reservation to enter the park.

Access, services, activities, and number of visitors vary considerably with each season. Road access, services, and activities are limited in the snowy season (approximately November - May).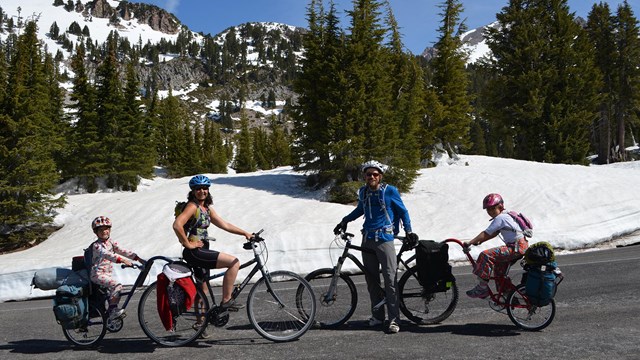 Visiting in Spring
Access to snow-free park areas/features and the number of visitors gradually increase between April and June.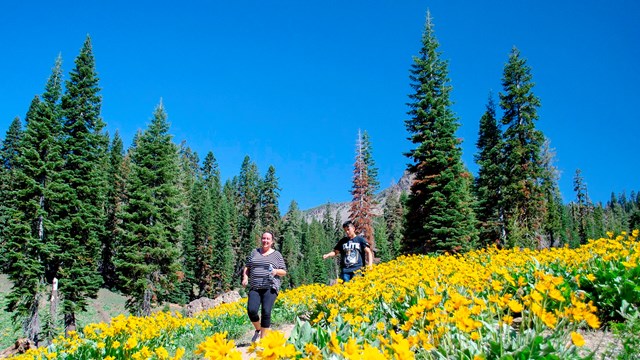 Visiting in Summer
The park is its busiest in the months of July through September when nearly all activities, services, and areas/features are accessible.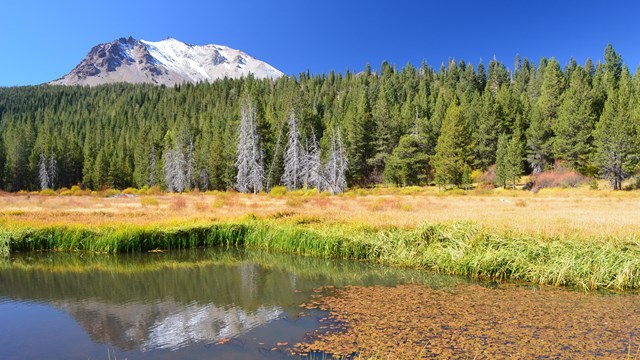 Visiting in Fall
Most areas of the park remain accessible in October and November while services gradually decrease.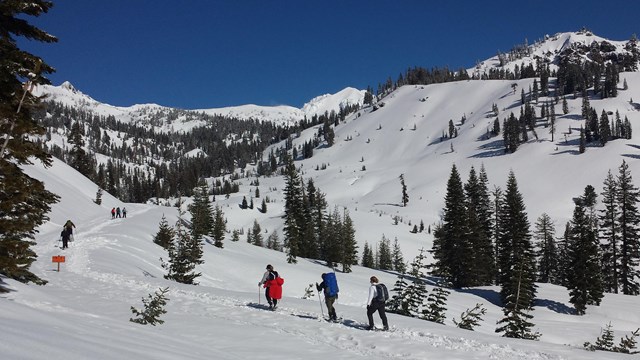 Visiting in Winter
Plan your visit in the winter/spring snow season.
2022 Operating Dates
Facilities are open 24 hours unless noted otherwise.
Southwest Area
Facility/Service
Status
First Day
Last Day
Hours
Kohm Yah-mah-nee Visitor Center
& Park Store
Open
Open all year
9 am - 5 pm

Daily

Open

5/1
10/31

Wednesday through Sunday

11/1
4/30
Also open MLK and Presidents Day Holidays

Weds-Sun

Open
TBD
TBD
9 am - 5 pm
Southwest Campground

Closed for season due to Dixie Fire hazards and repair efforts.
Manzanita and Summit Lake Areas
Facility/Service
Status
First Day
Last Day
Hours
Loomis Museum
5/27
10/30
9 am - 5 pm

Fri/Sat/Sun only

Closed

5/27
6/19

Daily

6/20
10/2

Fri/Sat/Sun only

10/3
10/30
Closed
5/20
Snow
Manzanita Lake Camping Cabins
Closed
5/27
10/16
Camper Store
Closed
5/27
10/16
TBD - 6/12: 8 am - 5pm
6/13

- 9/20: 8 am - 8 pm


9/21 - 10/16: 9 am - 5:30 pm (hours reduced)

Gas Station (unleaded only)

Closed
24 hours with credit card

Watercraft Rentals

Closed
10 am - 4 pm
Dump Station
Closed
5/20
10/11
Lassen Crossroads
Closed
5/20
10/11
8 am - 3 pm
Lost Creek Group Campground

Closed

6/10
9/19
Summit Lake Campground

Closed

7/1
9/26
Warner Valley - Juniper Lake - Butte Lake Areas


Last updated: November 11, 2022