Juniper Lake Campground
Juniper Lake Campground and Area Temporarily Closed
Juniper Lake Area is temporarily closed at the park boundary. This remote area has only a single point of entry and exit and could be impacted by Dixie Fire activity in the nearby Chester Area. Learn more about the temporary closure.
Juniper Lake Stock Corral
The corral is located between the Juniper Lake Ranger Station and the entrance to the Juniper Lake Campground. The stock corral area has two adjacent metal corrals with water troughs. A vault toilet is provided for corral users. There is a limit of 8 animal, 10 people, and 4 licensed vehicles. Water for stock animals may be obtained from the nearby lake; campers must bring water for human consumption. Make a reservation for the Juniper Lake Stock Corral or learn more about stock corrals in the park.
Juniper Lake Group Sites
Juniper Lake contains two group sites (A and B) located adjacent to the main campground. Reservations are required for all group campsites and are usually booked the same day reservations become available. Make a reservation for a Juniper Lake group site or learn more about group sites.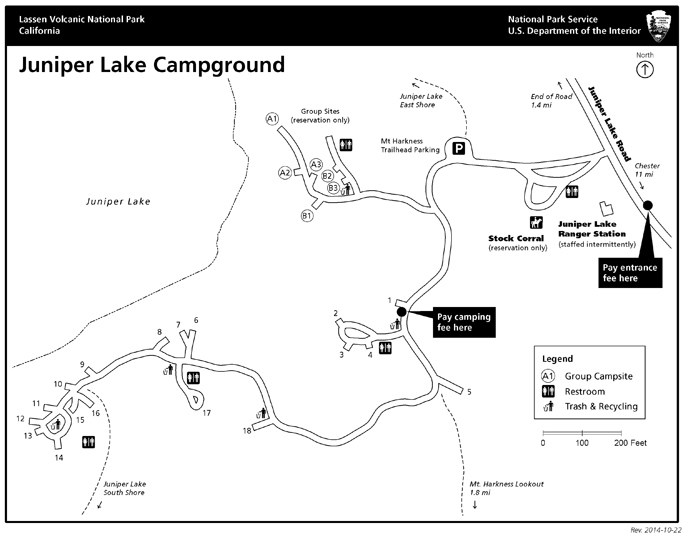 Campground Map
Last updated: July 24, 2021