Butte Lake Campground
Boat Launch Closed
Due to the low level of Butte Lake, the boat launch is temporarily closed. Boaters may walk a non-motorized vessel to the water.
Cell Phone Additional Information
Internet Additional Information
Accessibility Information
Butte Lake Stock Corral
Butte Lake Stock Corral is located uphill from the Butte Lake Campground. The corral area has two adjacent metal corrals with water troughs and spigots. A vault toilet is located next to the facility for the corral users. There is a limit of 8 animals, 10 people, and 6 licensed vehicles. Water is available at the facility when the Butte Lake Campground has water. Make a reservation for the Butte Lake Stock Corral or learn more about stock corrals in the park.

Due to the Dixie Fire, the Butte Lake Stock Corral is closed for the duration of the 2023 season.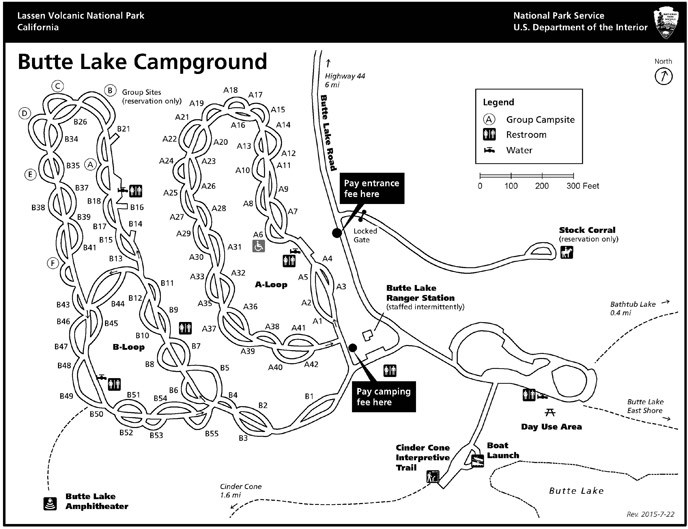 Campground Map
Last updated: November 20, 2022