Butte Lake Campground
Fires Prohibited in Butte Lake Campground
This applies to wood fires, charcoal fires and any type of fire that leaves ash. Ignition sources that can be turned off and do not produce ash are permitted. This includes, but is not limited to gas stoves, lanterns, and generators and other devices that address basic camper needs of cooking and lightning only. The restriction is in response to extreme drought conditions contributing to severe wildfire risk and the inundation of our national wildfire response system.
Butte Lake Stock Corral
Butte Lake Stock Corral is located uphill from the Butte Lake Campground. The corral area has two adjacent metal corrals with water troughs and spigots. A vault toilet is located next to the facility for the corral users. There is a limit of 8 animals, 10 people, and 6 licensed vehicles. Water is available at the facility when the Butte Lake Campground has water. Make a reservation for the Butte Lake Stock Corral or learn more about stock corrals in the park.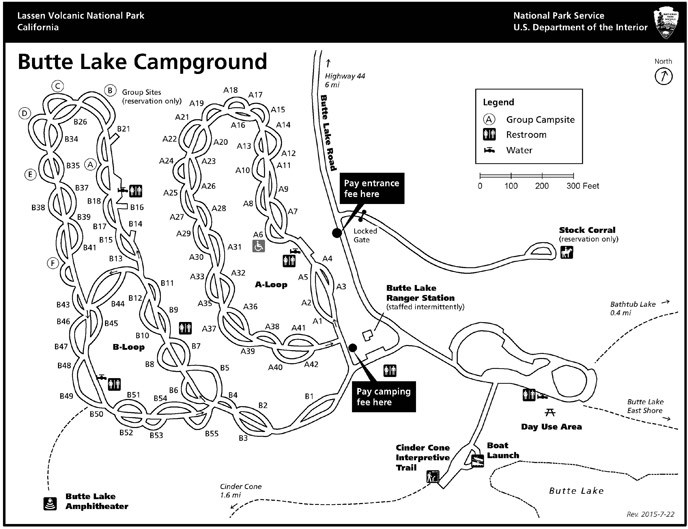 Campground Map
Last updated: July 24, 2021