Manzanita Lake Campground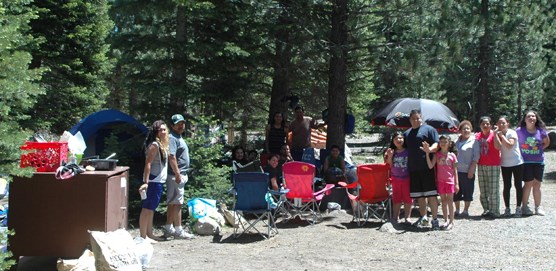 Manzanita Lake Campground is located one mile east of the Manzanita Lake Entrance. This popular campground is ideal for families, RVs, and trailers. Located adjacent to Manzanita Lake, campers can enjoy swimming, fishing, kayaking, and hiking.
Region

Manzanita Lake

Elevation

5890 feet

Season

Loops A & B: 6/1 - snow closure
Loop C & D : 6/1 - 10/13
Group sites: 6/1 - 6/29, 9/7-10/13

Reservations

Prior to 7/1, only sites in Loop A and C accept reservations.
Beginning 7/1, sites in all loops (A, B, C, and D) accept reservations.
Sites that do not have a reservation placard may be used for first-come, first-served camping for a single night only; a reservation may begin the following day.
Groups sites are reservation only
Camping cabins are reservation only
Reservations must be made at least four days in advance.

Fee

$26 / $15 (when water is off)
$72 group sites

Number of sites

179 sites
5 group sites (B20-22, B24-27, B28-30, B31-32, B33-34)
20 camping cabins

Maximum RV length

40 feet (45 for group sites)

Maximum trailer length

40 feet (45 for group sites)

Accessibility

Sites B-9, A-32

Restrooms

Flush toilets, vault toilets after 10/15

Water

Potable water available until 10/15

Food storage

Metal food locker

Dump station

Yes

Amenities

Camper store, gift shop, coin-operated showers, coin operated laundromat, kayak rentals (tentative opening 6/15)

Pets

Permitted (more about pet regulations)

Ranger-led programs

Scheduled programs are offered at Manzanita Lake

Phone

Payphone at Manzanita Lake Camper Store

Recreation

Hiking, backpacking, swimming, non-motorized boating, fishing, picnic ground
Notes
Reservations may be made a maximum of 6 months and a minimum of 4 days of your arrival date. Reservations are available online at recreation.gov: single sites, group sites or by phone 1-877-444-6777. Reservations cannot be made for camping after mid-October (see exact date on recreation.gov). After this date, all sites are first-come, first-served through the end of the season.
Reservations are only accepted for Loops A and C. Loops B and D are first-come, first-served.
Reservation cards may be posted by the park for park sponsored groups in Loops B and D.
Loop D is a tents only area.
Download the Manzanita Lake Campground handout and map (pdf, 210 KB).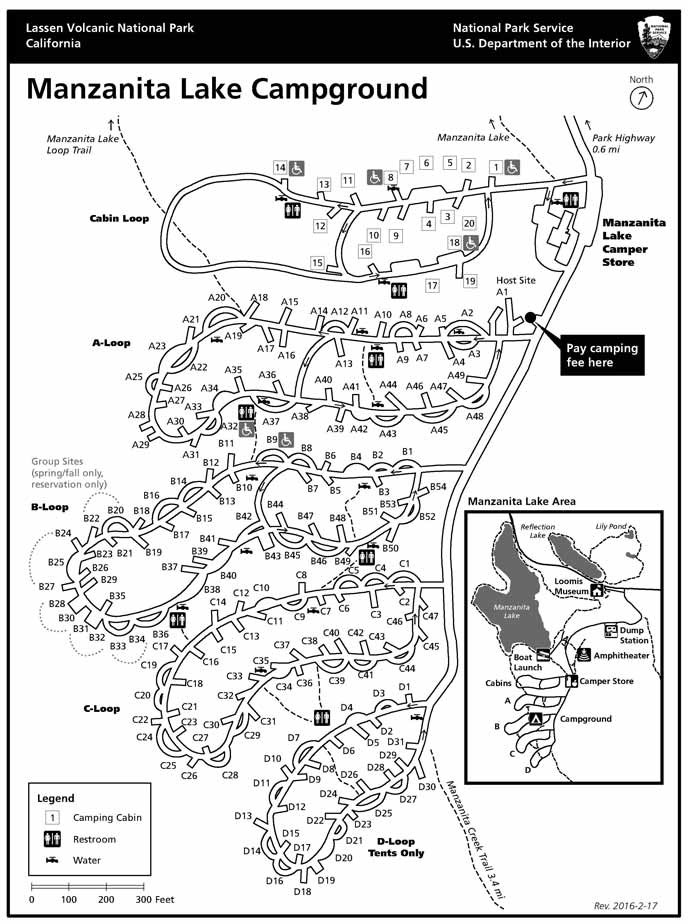 Last updated: June 13, 2020