Manzanita Lake Campground
Cell Phone Additional Information
Internet Additional Information
Accessibility Information
Manzanita Lake Group Campsites
Manzanita Lake Campground contains five group campsites in the B-Loop. Each group campsite is composed of two or three single sites that may be reserved as a group site in the spring and fall only. Reserve a Manzanita Lake group site or learn more about group campsites in the park.

Manzanita Lake Camping Cabins
The first loop of the Manzanita Lake Campground contains 20 rustic camping cabins. Reservations are required for the camping cabins, which are available in three models: two-room, one-room, and bunkhouse. The cabins contain at least one bed with mattress, propane heat and lantern, a picnic table, fire ring, and bear-resistant storage locker. The one-room and two-room cabins also have a table and chairs. Bedding and linens are not provided.

The park does not manage the Manzanita Lake Camping Cabins. For information about the cabins, visit the Snow Mountain LLC website or contact them at (877) 622-0221 or info@lassenlodging.com. Reservations can be made through recreation.gov. Reserve a Manzanita Lake camping cabin.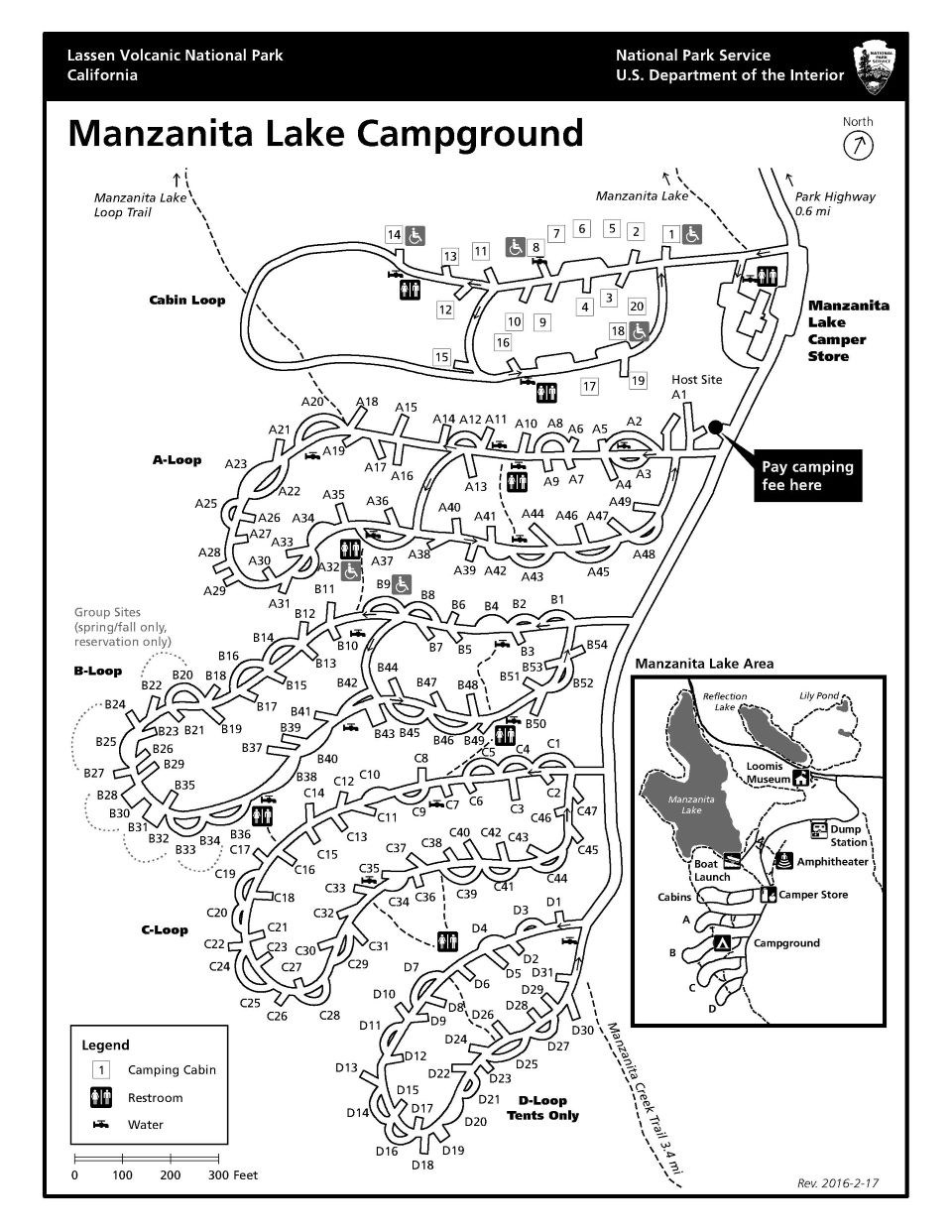 Campground Map
Last updated: March 22, 2023