Southwest Campground
Learn and Explore
The Southwest Campground is CLOSED for the 2022 season due to hazardous conditions from the Dixie Fire. It is normally open year-round.

Camping in self-contained vehicles is OPEN and permitted in the adjacent parking area year-round with a camping fee.

Tent camping varies with the seasons: 
Summer/Fall (approximately June-October): 21 walk-in campsites are available on a first-come, first-served basis.
Winter/Spring (approximately November-May): Tents are permitted within the oversnow tent camping area on the south side of the parking area.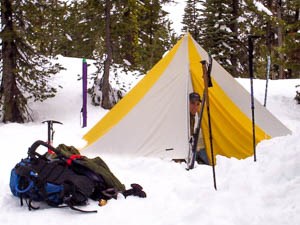 Winter/Spring Snow Season Camping
Approximately November to May
When snow is on the ground, the location of the Southwest Campground changes to an oversnow area south of the Kohm Yah-mah-nee Visitor Center parking area. Tents are permitted only in the oversnow tent camping area, not in the parking area.
Water is not available in the campground; water and restrooms are available inside the Kohm Yah-mah-nee Visitor Center 24-hour vestibule.
The winter/spring camping fee is $10 per night for up to three tents or for each self-contained vehicle. Please self-register and pay for camping at the entrance station. The camping fee is in addition to the park entrance fee and must be paid separately.
Overnight vehicles must park between islands to allow for snow plowing operations.
Fires and fire pans are not permitted in the winter. Self-contained barbecues and gas stoves are allowed in the paved parking area.
See the Southwest Area winter map below for more details.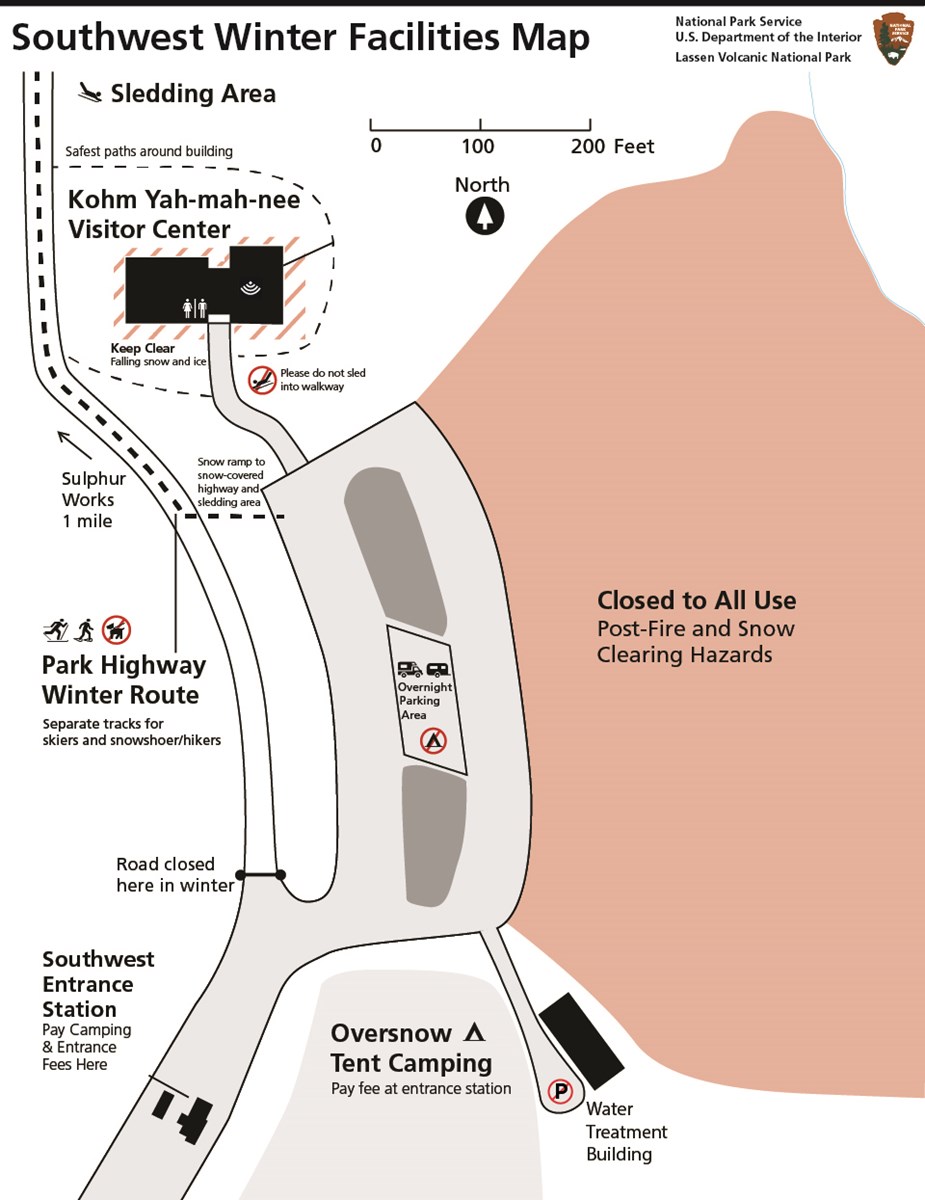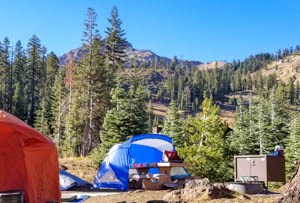 Summer/Fall Camping
Notice: 2022 Season Closed Due to Dixie Fire
The summer walk-in campsites will remain closed in 2022 due to impacts from the 2021 Dixie Fire. There is no estimate for when the campsites will be available, however the Southwest Campground is a high-priority for post-fire rehabilitation.
Approximately June through October
Walk-in tent campsites are located on the east side of the Kohm Yah-mah-nee Visitor Center parking area. A short walk along a paved walkway provides easy access to each of the 21 sites. The Mill Creek Falls Trail begins from the north side of the campground, below the amphitheater.
Accessibility Information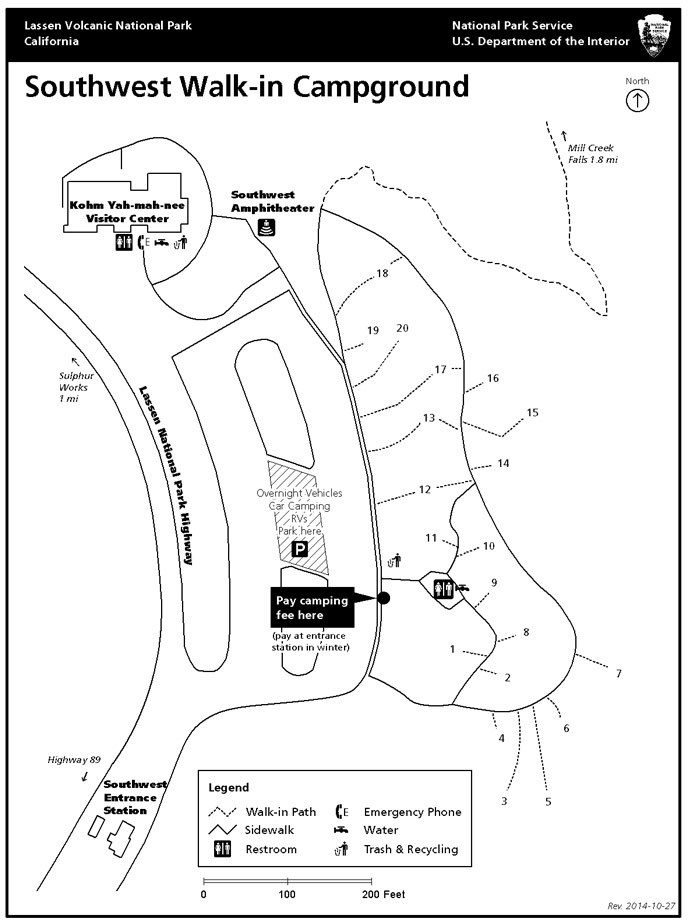 Last updated: May 28, 2022