Summit Lake Campground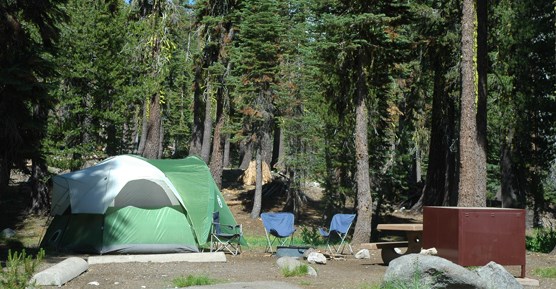 The Summit Lake Campground is located 12 miles south of Manzanita Lake, 17.5 miles north of Southwest Entrance. The campground is comprised of a North and South section, each with access to the lake. Hikers and backpackers should begin the Cluster Lake loop trail from the Summit Lake Ranger Station trailhead parking lot.


Region

Summit Lake

Elevation

6695 feet

Season

Summit Lake North

Loop A: 6/26 - 9/29
Loop B: 6/26 - 9/21

Summit Lake South (Loops C, D, & E): 6/26 - 9/29

Reservations

Prior to 7/1, Loops B, C and D accept reservations.
Beginning 7/1, sites in all loops (A, B, C, D and E) accept reservations.
Sites that do not have a reservation placard may be used for first-come, first-served camping for a single night only; a reservation may begin the following day.
Summit Lake North reservations (Loop A & B)
Summit Lake South reservations (Loops C, D & E)
Reservations must be made at least four days in advance.

Fee

North $24 / $15 (dry)
South $22 / $15 (dry)

Number of sites

94 combined north and south

Maximum RV length

35 feet - No trailer or RV sites in south (small tent trailers okay)

Maximum trailer length

see above

Accessible Sites

A-1

Restrooms

Flush toilets (North), Pit toilets (South)

Water

Potable water until 9/16, then dry camping only

Food storage

Metal food locker

Dump station

Closest station at Manzanita Lake

Amenities

Nearest amenities at Manzanita Lake

Pets

Permitted (more about pet regulations)

Ranger-led programs

Evening programs are offered at the Summit Lake amphitheater, additional programs are offered at Manzanita Lake

Phone

No

Recreation

Hiking, backpacking, stock use, swimming, non-motorized boating, fishing
Notes
E-loop is tents only; no generators allowed.
Reservations are available online at www.recreation.gov (north, south) or by phone 1-877-444-6777. Reservations may be made a maximum of 6 months and a minimum of 4 days in advance of your arrival date.
Download the Summit Lake Campground handout with map (pdf, 373 MB).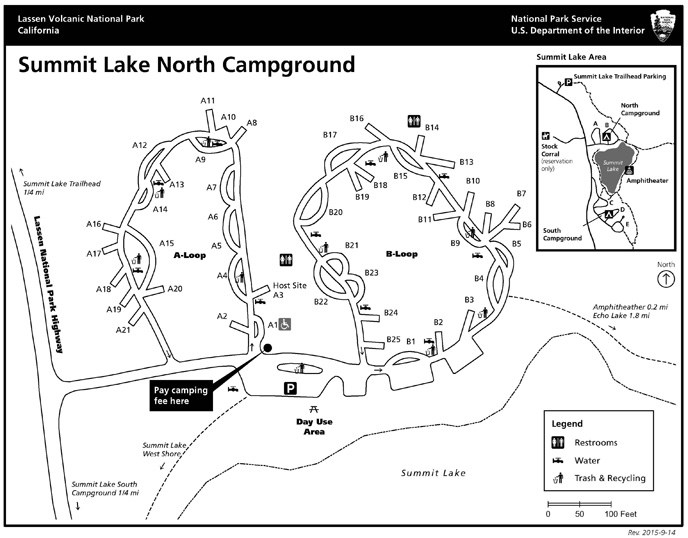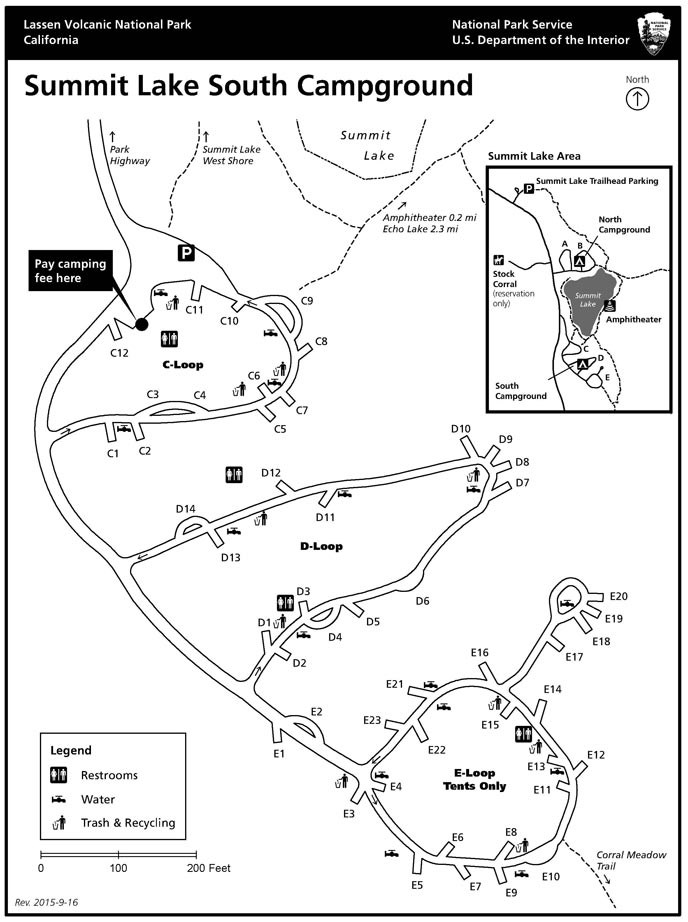 Last updated: September 17, 2020