Climate Change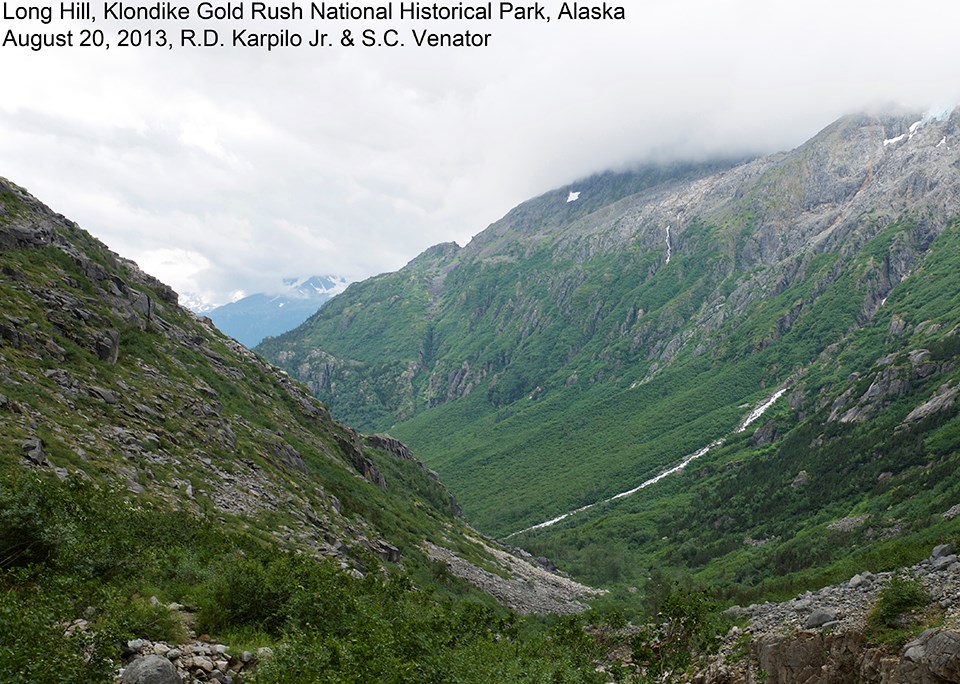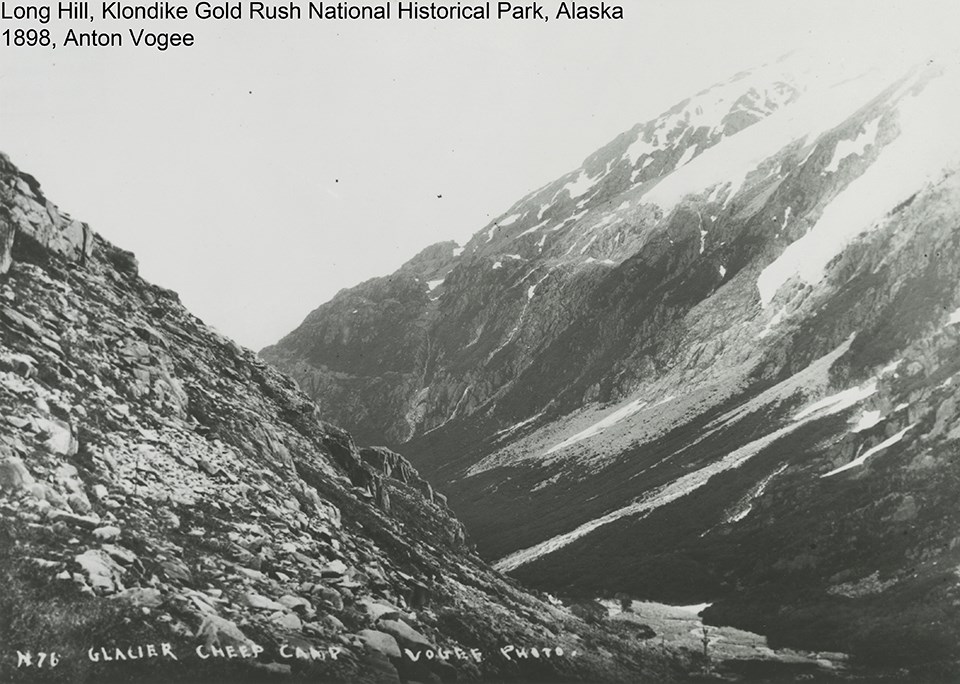 August 20, 2013. Photo pair shows retreat of Hoffman Glacier, growth of vegetation on deglaciated area, and upslope advance of vegetation on talus slopes.
NPS/R. Karpilo & S. Venator.
1898.  View southwest down valley from Long Hill.
Yukon Archives, Anton Vogee Collection fonds, #311
---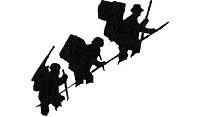 Climate Change at Klondike Gold Rush National Historical Park
Even a historical park like Klondike Gold Rush is seeing the effects of climate change.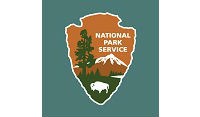 Climate Change in the National Parks
Described as "America's best idea," national parks have set out to preserve and protect natural and cultural resources throughout the United States. Explore the NPS climate change site to see how we're tackling this dynamic challenge.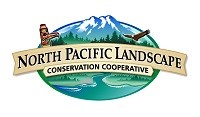 North Pacific Landscape Conservation Cooperative
One of 22 landscape conservation cooperatives established by the Department of the Interior, the North Pacific Landscape Conservation Cooperative (NPLCC) encompasses coastal areas of northern California, Oregon, Washington, British Columbia, and Alaska. NPLCC works with local, tribal, universities, non-profit partners, and more to address broad-scale conservation issues including climate change.
How is climate change affecting Alaska?
Last updated: January 3, 2020