High-latitude Climate Change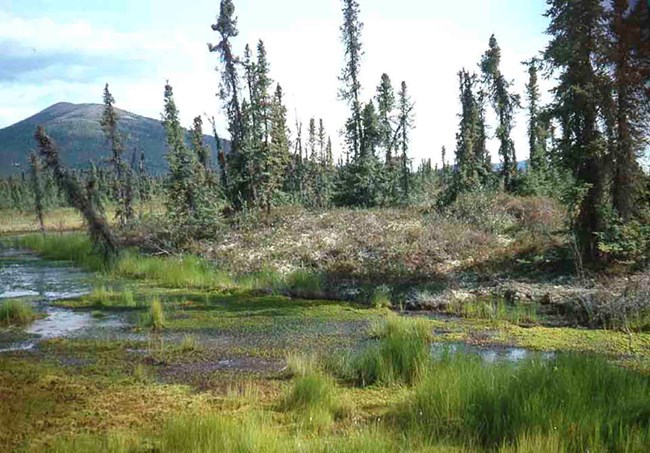 Climate is a fundamental driver of ecology. Alaska's climate is influenced by the oceans and sea ice, its high latitude, major mountain ranges and elevation, and continentality in the interior.

Climate change is occurring faster in high-latitude regions due to the phenomenon of Arctic amplification, the positive feedback effects that spur further warming of the climate. For example:

Sea ice reflects the sun's rays back into space, reflecting more heat than it absorbs, which helps keep the planet cool. As sea ice decreases, there is more open ocean that absorbs more heat from the sun, and as the ocean absorbs more heat, more ice melts. This causes some other impacts, as well:
Permafrost, soil that remains frozen year round, is thawing as the earth warms. Permafrost stores a lot of carbon; as it thaws, it releases greenhouse gases (carbon dioxide and methane, principally) into the atmosphere, which then contributes to more warming. This also causes other impacts:
In addition to these major system feedbacks, there are a number of other climate change impacts we experience in Alaska, including:
Plants, wildlife, and people can adapt to changing climate conditions, but may not adapt fast enough to keep pace with the changing climate. At the National Park Service, we consider climate change impacts in our planning and management decisions about parks.

Also check out mountain parks and how climate change is impacting high-elevation parks.
Last updated: October 27, 2022