Alerts & Conditions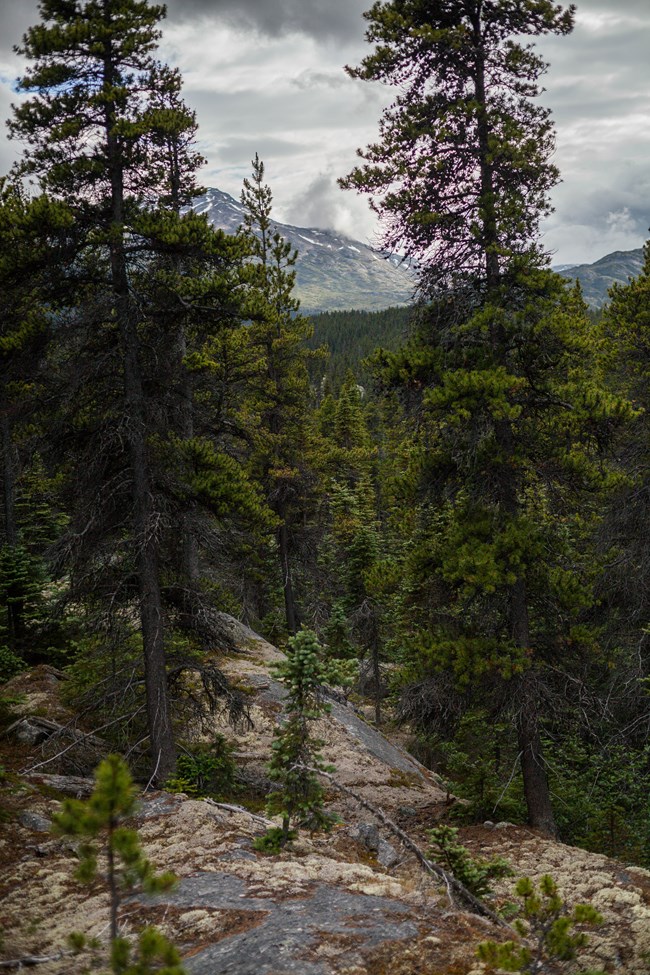 The Chilkoot Trail is open for day use only on the U.S. side for the first 3 miles of the trail in Historic Dyea. Visitors can enjoy limited day hiking to Hosford Sawmill, which is at mile 3 of the Chilkoot Trail (recently designated a National Historical Trail in December of 2022), through the area known as Saintly Hill. The Chilkoot Trailhead Parking area in Dyea allows for parking and access to the trailhead for day use hiking this summer.
While travel through the U.S. side of the Chilkoot Trail remains closed due to repairs for 2023, the Chilkoot Trail north of the pass which lies entirely in Canada is open this summer and is accessible from Bennett, the northern trailhead for the Chilkoot Trail. There is no road to Bennett and access is limited to train, air charter, or boat only. Accessing Bennett via the train tracks is not allowed. Please contact carriers directly to arrange your travel logistics. Bring a communication device (satellite messenger, satellite phone, or other non-cellular device) to communicate with your carrier from Bennett at the end of your hike. There is no cellular service anywhere within the Chilkoot Trail National Historic Site, including Bennett. Parks Canada Chilkoot Trail Information.
The National Park Service continues repairs on the trail along the lower Taiya watershed as park staff rebuild bridges and infrastructure after the severe flooding last fall on the U.S. side of the trail.
The Chilkoot Trail is closed at mile 3 where it is impassable. The upper portion of the Chilkoot Trail on the U.S. side is closed past mile 3 for the purpose of public safety due to the lack of accessibility to the Trail and the limited availability of emergency response.
Overnight camping on the U.S. side of the Chilkoot Trail will not be permitted for the 2023 hiking season.
The Canadian side of the trail is open to permitted hiking and camping through Canada only via the Parks Canada Reservation Line (1-800-661.0486 Canada and U.S./ 1-867-667-3910 overseas).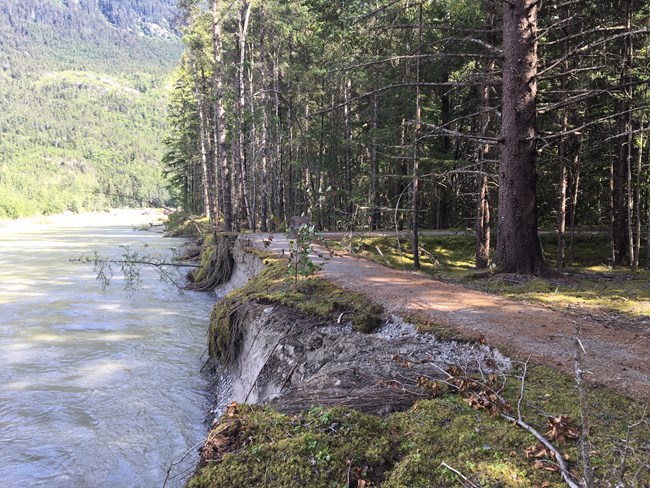 Long-term Closures
Sections of the Dyea Townsite trails have been closed indefinitely. Parts of park trails have been destroyed after seasonal flooding events on the Taiya River since 2018. As the river rises, it undercuts the bank on the north end of the townsite trail system. Continued significant erosion events are anticipated. As river levels drop the bank remains undercut. Park visitors are asked to obey the closure for their safety. For more information visitors should contact the park.
Learn more about the climate in Skagway. Explore sources for current weather information.
Loading weather forecast...
Last updated: October 10, 2023