Alerts & Conditions
Read the latest update on trail conditions. Updated weekly June-August and sporadically in the spring and fall.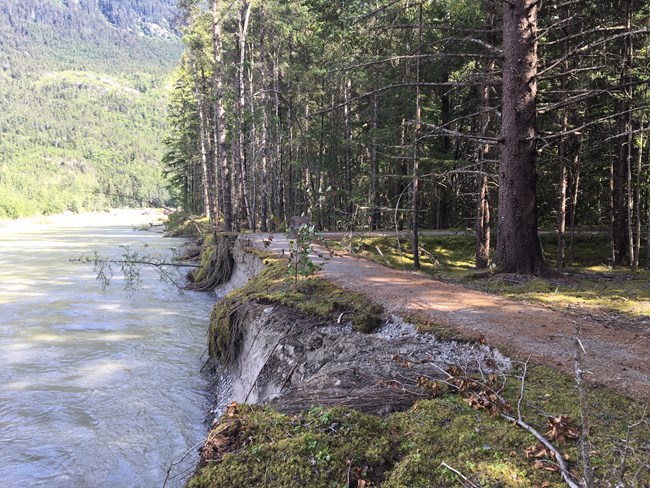 Long-term Closures
A section of the Dyea Townsite trails has been closed indefinitely. Parts of park trails were destroyed after two flooding events on the Taiya River during August 2018. As the river rose, it undercut the bank on the turn near the north end of the townsite trail system. Within a week an estimated 20ft of bank was lost into the Taiya. Continued significant erosion events during the 2019 summer closed an additional stretch of the trail. As river levels drop the bank remains undercut. Park visitors are asked to obey the closure for their safety. For more information visitors should contact the park.
Learn more about the climate in Skagway. Explore sources for current weather information.
Loading weather forecast...
Last updated: October 5, 2022