Fees & Passes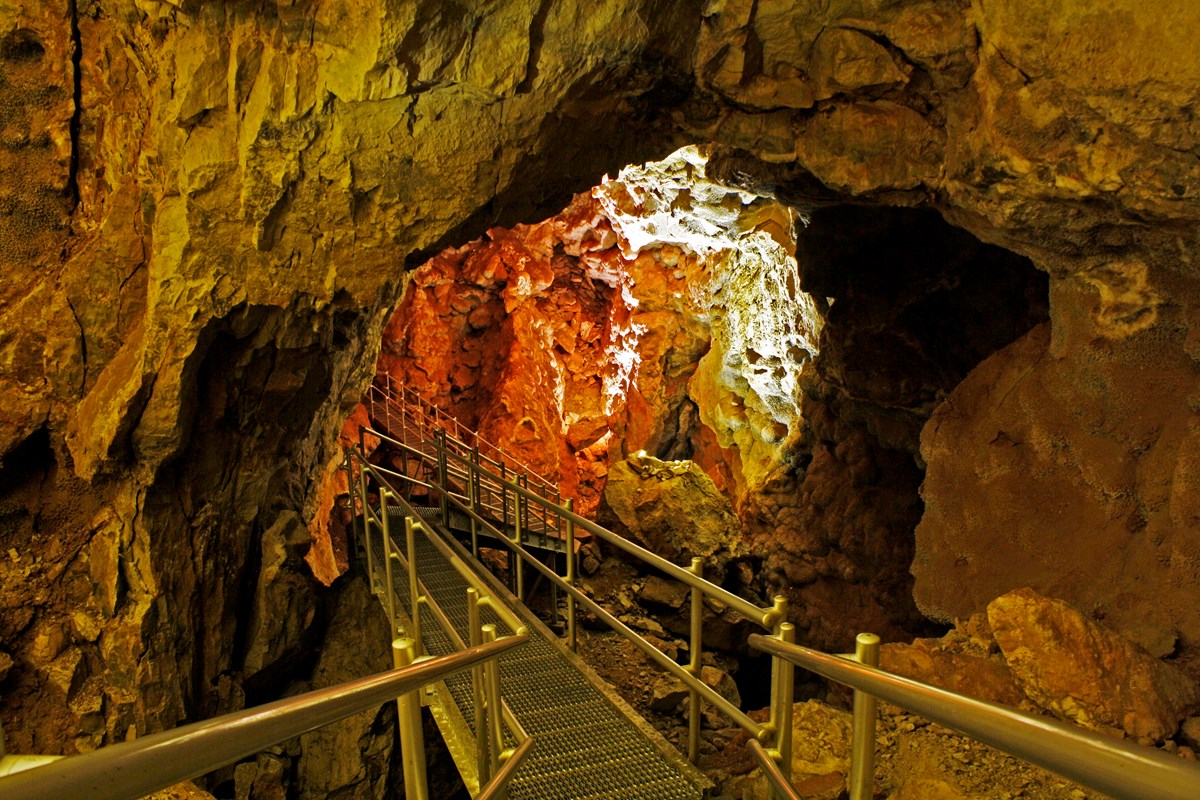 Cave tours have resumed. Advance reservations are available on recreation.gov. All cave access is by guided tour only.

Fees are only charged for cave tours, and tickets are required to enter the cave. Due to limited space on each cave tour, advanced ticket reservations are highly recommended. Jewel Cave National Monument offers advanced ticket sales for a majority of cave tours. Please be advised that tour times change throughout the year due to visitation and available staffing.

Visitors can purchase cave tour tickets ahead of their expected arrival date advance using an online service, Recreation.gov. Tickets on recreation.gov do accrue a $1 per ticket processing fee, and all financial transactions with reservations are administered by Recreation.gov.

If available, tickets can also sold on-site on a first come first serve basis on the day of the tour. However, availability of walk-up tickets is not guaranteed. Tickets are limited by tour type, and tours often sell out by mid to late morning during the summer season (May through September). During the peak season or a holiday weekend, it is advised that visitors make an advanced tour reservation or arrive in the early morning to purchase on-site tickets. Reservations are the only way to ensure a spot on a tour is available for your party.

*Please note: Credit/Debit Card Only for Tour Tickets.

Due to limited availability and capacity of tours, all ticket sales are final.
Refunds will only be issued for cancellations deemed necessary at the Park's discretion.
Tours and Ticket Fees
Discovery Tour - Ticket Prices
$6.00 - Adult age 16 & over

$3.00 - Youth ages 6-15, and Seniors 62 years and older
Free - Child ages 5 & under
Discovery Tour Details: This 20-minute program is a brief introduction to the natural and cultural history of Jewel Cave National Monument. This activity takes place inside the Target Room, the first cave chamber along the Scenic Tour route. This easy and accessible activity enters and exits the cave by elevator in the visitor center. It is recommended that families with young children and visitors with limited time or health concerns take part in this activity, versus a extended cave tour. NOTE: 20-person maximum
Scenic Tour - Ticket Prices
$16.00 - Adult age 16 & over

$8.00 - Youth ages 6-15

Free - Child ages 5 & under
Scenic Tour Details: This tour is moderately strenuous and lasts one hour and 20 minutes. The tour enters and exits the cave by elevator in the visitor center. The 1/2-mile tour route involves walking up and down 734 stairs along a paved trail with electrical lighting. This tour provides a winding exploration through chambers decorated with calcite crystals and other colorful speleothems. It is recommended that children five and under be taken on the Discovery Tour. Parents and guardians may not carry a child of any age on the Scenic Tour; all tour participants must be able to navigate the 734 stairs along the tour route unassisted. NOTE: 30-person maximum
Historic Lantern Tour - Ticket Prices (Begin June 6, 2022)
$16.00 - Adult age 16 & over

$8.00 - Youth ages 8-15 (must be at least age 8)
Lantern Tour Details: The Lantern Tour (summer season only) is a 1940s style adventure within the Historic Cave Entrance. Visitors carry lanterns along a 1/2-mile undeveloped cave trail, entering and exiting the cave through the historic entrance. This strenuous tour lasts one hour and 45 minutes and includes about 600 steep, narrow stairs. The tour requires bending, stooping, duck walking, and navigation of steep, wooden, ladder-like steps. Children ages seven and under are not allowed on Lantern Tours. Parents and guardians may not carry a child of any age on the Lantern Tour; all tour participants must be able to navigate the tour route unassisted. NOTE: 20-person maximum
Wild Caving Tour - Ticket Prices
(Begin May 28, 2022)
$45.00 - Adult (Must be at least 16)
Wild Caving Tour Details: At 2/3 of a mile long, this tour is a real caving adventure. You scramble over cave "breakdown," chimney between cave walls, use a rope assist to climb a nearly vertical wall, and belly-crawl through tight passages. Along the way you learn about low-impact caving, caving techniques and safety. The Wild Caving Tour lasts 3-4 hours, and is extremely strenuous. Anyone having a fear of closed spaces or heights should not attempt this tour. NOTE: 5-person maximum (2-person minimum)
America the Beautiful
The National Parks and Federal Recreational Lands Pass Program
This program provides seven pass options for the public to use at Federal recreation sites where Entrance fees or Standard Amenity fees are charged. Recreation fees continue to provide a vital source of revenue for improving facilities and visitor services at a variety of public lands across the country. These annual or lifetime passes provide an affordable and convenient way to access Federal recreation lands with the National Park Service, U.S. Fish & Wildlife Service, USDA Forest Service, Bureau of Reclamation, and the Bureau of Land Management. Up to 100% of the pass program's proceeds are used to improve and enhance visitor recreation services. These passes are not valid for Expanded Amenity fees such as camping, cave tours, boat launches, or concession fees. Each pass is non-transferable and must be signed by the pass owner to be valid. Passes do not provide a discount at cooperating association bookstores or other park stores.

For more information or to inquire about the purchase of a pass, visit the USGS website related to recreational passes.
Last updated: June 21, 2022