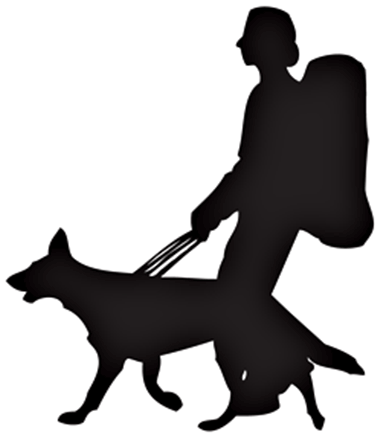 ADA service dogs are welcome on Isle Royale. However, a free service dog permit must be obtained prior to your trip.
Why Permit?, Expectations, ADA Information, FAQ
Service Dog Permit
You must have an approved service dog permit before your dog may be brought within Isle Royale National Park boundaries (which extend 4.5 miles from the archipelago shoreline into Lake Superior).
To obtain a permit:
Contact the park to discuss the details of a service dog on-island.
Download the Serivce Animal Permit

or the park can mail or email you the permit application upon request.

Part I of the permit application must be filled out completely by the service dog's owner.

Part II of the permit application must be filled out completely by a licensed veterinarian no more than 15 days prior to the service dog owner's visit stating the animal is free of all communicable diseases.

Mail or email the permit application back to the park.

If the permit is issued, Part III of the permit application will be signed by the park superintendent or acting representative.

The service dog owner may pick up the approved service dog permit at the

Houghton Visitor Center

, or it will be emailed to the service dog owner.

Once travel plans are confirmed, communicate when and where you will be arriving to the park so a NPS representative can meet with you upon arrival.
Failure to obtain a service dog permit prior to your visit will result in your animal's removal from the island and potential legal repercussions.