Landbirds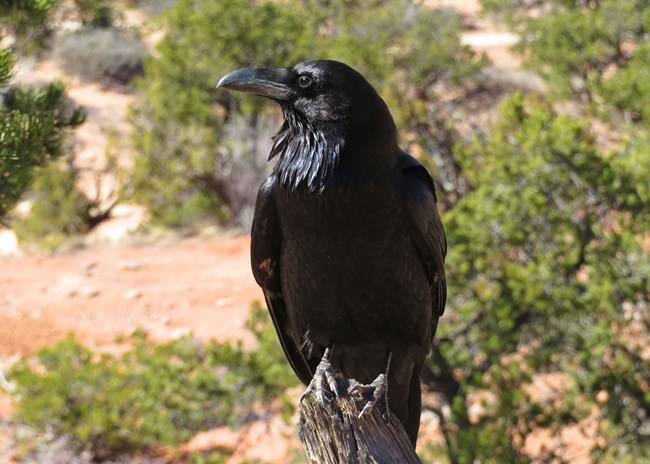 By occupying various levels in the food web, birds play an important role in the flow of energy through ecosystems. As nestlings, they consume insects. As adults, birds eat insects and plants and are, in turn, eaten by birds and mammals higher up the food chain. Because they can be sensitive to habitat change, birds are good indicators of ecosystem integrity. They also have strong public appeal. Unlike many other animals on the xeric Colorado Plateau, birds are diurnal and, thus, commonly visible to park visitors. Data from the relatively natural habitats of Northern Colorado Plateau Network (NCPN) national parks will provide status and trend information useful in comparisons with more-impacted areas.
The NCPN is partnering with the University of Delaware (UDE) to assess breeding-bird species trends in three different habitats: low-elevation riparian, pinyon-juniper, and sagebrush-shrubland. UDE surveys 15 transects in each of the three habitats of interest across 11 NCPN parks. Point counts and area searches are also conducted as part of a modified monitoring design at Pipe Spring National Monument.
The network monitors landbirds at Arches National Park, Black Canyon of the Gunnison National Park, Bryce Canyon National Park, Canyonlands National Park, Capitol Reef National Park, Colorado National Monument, Curecanti National Recreation Area, Dinosaur National Monument, Fossil Butte National Monument, Natural Bridges National Monument, Pipe Spring National Monument, and Zion National Park.
Vital Signs: Landbirds
Protocol Lead: Dusty Perkins
Publications and Other Information
Last updated: June 7, 2023