Natural Resources Monitoring at Pipe Spring National Monument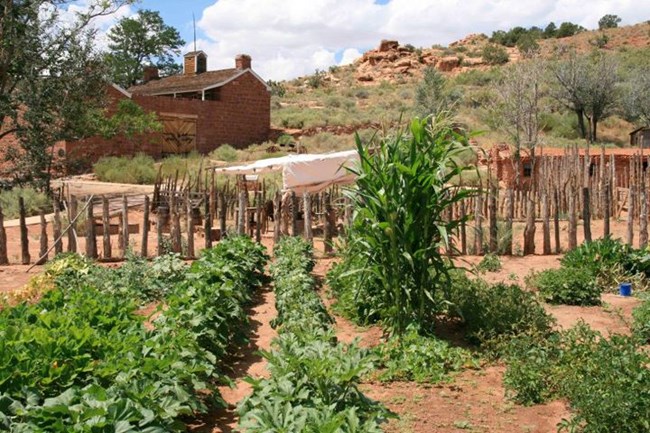 The Northern Colorado Plateau Network monitors climate, land surface phenology, landbirds, and landscape dynamics at Pipe Spring National Monument. The results of that monitoring provide park managers with scientific information for decisionmaking.
Pipe Spring National Monument was established by Presidential Proclamation on May 31, 1923, to protect "Pipe Spring and the early dwelling place . . . to serve as a memorial of western pioneer life." The availability of water at the site, produced by three springs, was another reason for its establishment as a monument. The monument preserves and interprets the long history of human habitation at the site, including a Mormon fort (Winsor Castle) and agricultural fields.
Elevations range from 1,500 meters (4,923 feet) to 1,555 meters (5,100 feet). Temperatures range from summer highs of 90–115°F to normal low winter temperatures of 0–40°F. Shrublands at the monument are sensitive to soil texture and alkalinity. Woodland and herbaceous communities are restricted, and riparian communities no longer exist within the monument. Culturally introduced plant materials include a variety of shade trees (ash, cottonwood, poplar, elm, locust, ailanthus), fruit trees, a grape arbor, and a vegetable garden.
Effects of past grazing, exotic plant species invasion, and general lack of data are the monument's main natural resource management concerns.
Last updated: October 31, 2020