Virginius Island and Hall's Island Trail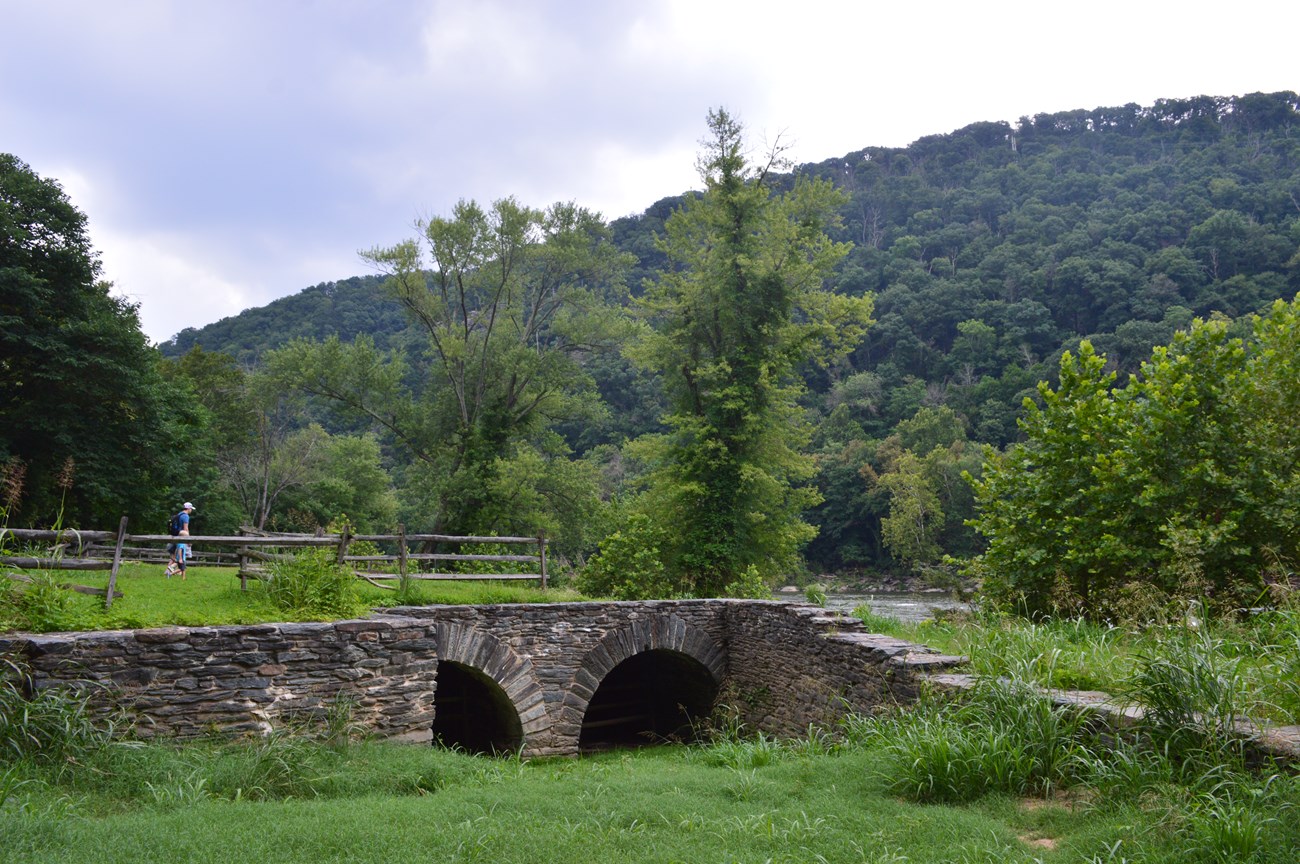 Easy, up to 2 miles (3.2 km) round trip, 1 hour
The Virginius Island and Hall's Island trails wind through riparian forest, past mill, turbine, and waterworks ruins, and the site of John Hall's Rifle Works. These trails offer great opportunities to see the Shenandoah River, spring wildflowers, birds, and river wildlife.
Trail is open during daylight hours. Closed from sunset to sunrise.
Wayside exhibits
Trail may be hiked in any direction and has multiple access points. This trail system connects with the following trails at the river access parking area: Loudoun Heights, Visitor Center to Lower Town trail, and the Camp Hill and Appalachian Trails.
From the Lower Town Shuttle Stop: Walk under the railroad trestle then turn right along the Shenandoah River. Cross the wooden footbridge to Virginius Island. Trail system meanders through the forest with many connectors between the river and Shenandoah Street up to Shoreline Drive.
Trails are compacted earth, sand and gravel with little to no elevation change.
Please do not walk along the historic Winchester & Potomac Railroad tracks, as they are still in use daily.
Drinking Water is available in Lower Town. Beverages and reusable water bottles may be purchased from the Harpers Ferry Park Association Bookshop or local businesses.
Restrooms are available in Lower Town next to the Bookshop and train station.
Last updated: November 21, 2022