Schoolhouse Ridge North Trail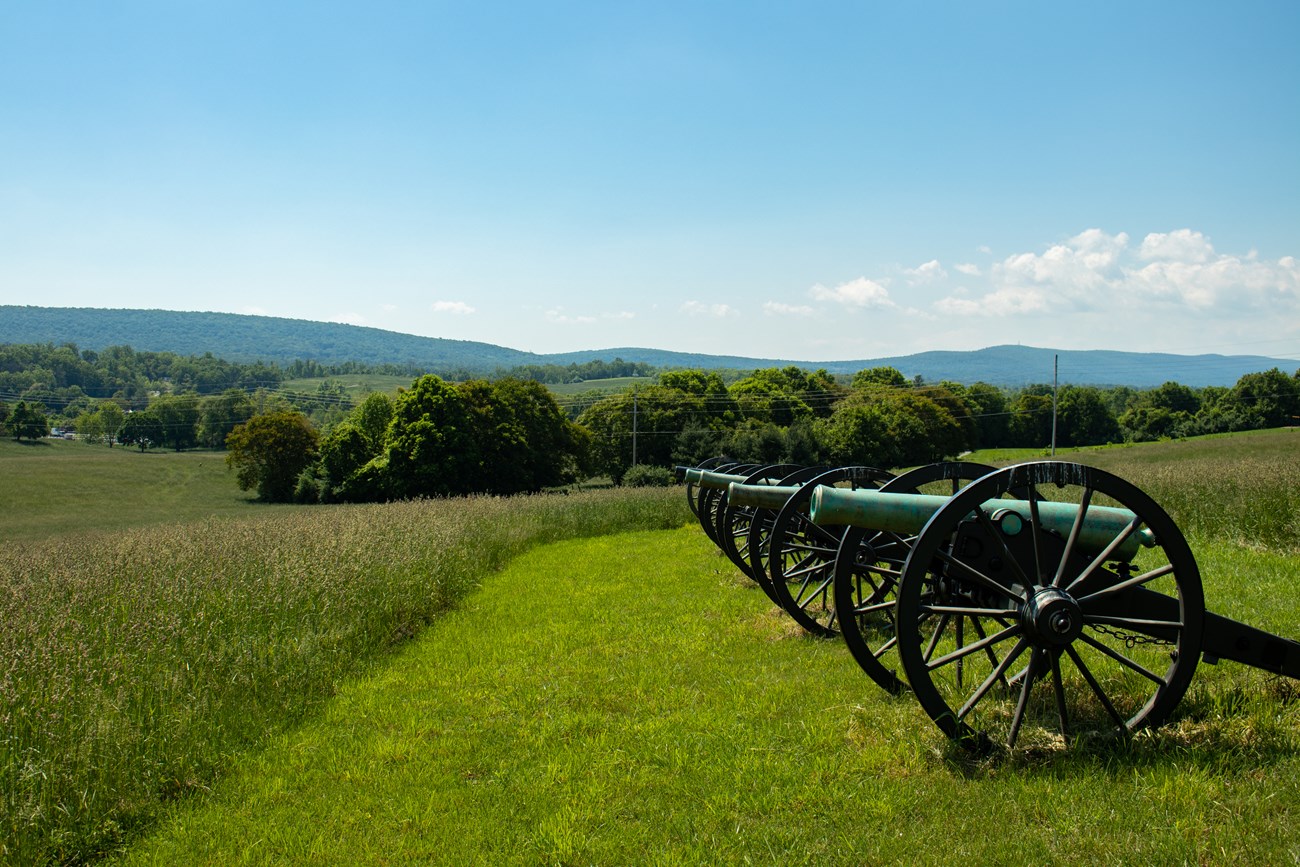 Moderate, 2.1 miles (3.4 km) round trip, 1 hour
This hike offers a stroll over rolling hills through farm fields. Hikers will see the terrain from the confederate perspective of 1862, views of Bolivar Heights, Maryland Heights and Civil War cannons.
Trail is open during daylight hours. Closed from sunset to sunrise.
This trail can be accessed from the School House Ridge North parking area on Bakerton Road, or by crossing Bakerton Road from the Lower Bolivar Heights parking area after walking the Lower Loop of the Bolivar Heights Trail.
This is the best place to survey the terrain and ponder Confederate Civil War strategy. Cannons reflect the violent history of this site.
This sunny trail offers little to no shade during hot summer months.
Drinking Water is not available on this trail.
Restrooms (pit toilets) are available at the trailhead. Do not dispose of any items, including diapers, pet waste, and feminine hygiene products in the pit toilets, as they will cause damage to the equipment.
Last updated: November 21, 2022