Frequently Asked Questions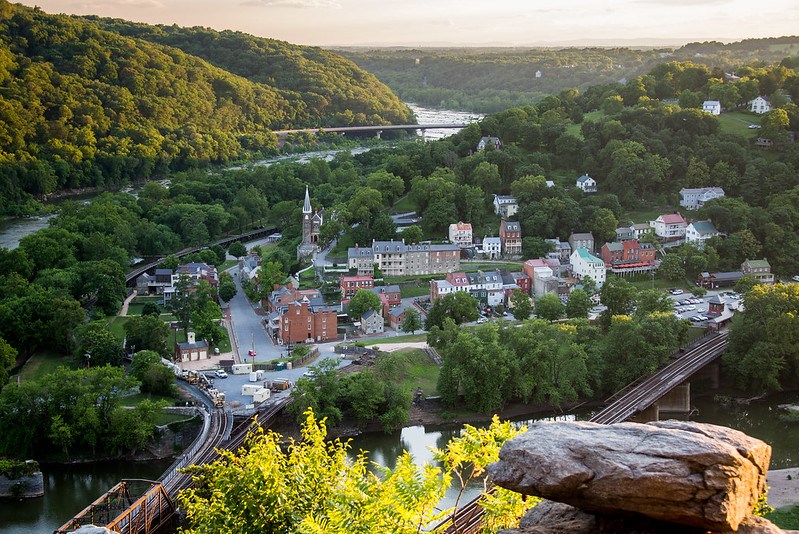 Here are some of the most frequently asked questions by visitors who are visiting or plan to visit the park. They are divided into three sections: During Your Visit, General, and Historical. If you have specific questions regarding your visit to Harpers Ferry National Historical Park, please contact us.
General
The town of Harpers Ferry is in West Virginia. However, Harpers Ferry National Historical Park consists of land in West Virginia, Virginia, and Maryland. The administrative offices are located in Harpers Ferry, West Virginia.  
A national historical park often honors more than one historic theme, event, or location and usually protect areas of greater physical extent and complexity than a national historic site. A national historic site just honors one historic theme, event, or location.  
Harpers Ferry National Monument was created on June 30, 1944. An Act of Congress changed the name from monument to national historical park on May 29, 1963. 
Historical
Interpretation at Harpers Ferry focuses on six themes: John Brown's Raid, the Civil War, African American History, Industry, Transportation, and Natural Heritage. The park is known for being the site of John Brown's Raid in October of 1859. While in the park, visitors can learn about the events that led up to the raid and how it affected a nation that was on the brink of Civil War, as well as what the nation was like at the time. Visitors can also learn about Meriwether Lewis and his time in Harpers Ferry, the founding and history of Storer College, the Niagara Movement, and the history of industry in the pre-Civil War United States.
The town's name originates from its founder, Robert Harper, and the ferry crossing he maintained across the Potomac River.
Painted between 1903 and 1906, the sign reads, "Mennen's Borated Talcum Toilet Powder." 
Until 1863, West Virginia was a part of Virginia. West Virginia joined the Union as a new, separate state on June 20, 1863.  

Last updated: March 24, 2023