Your Dollars At Work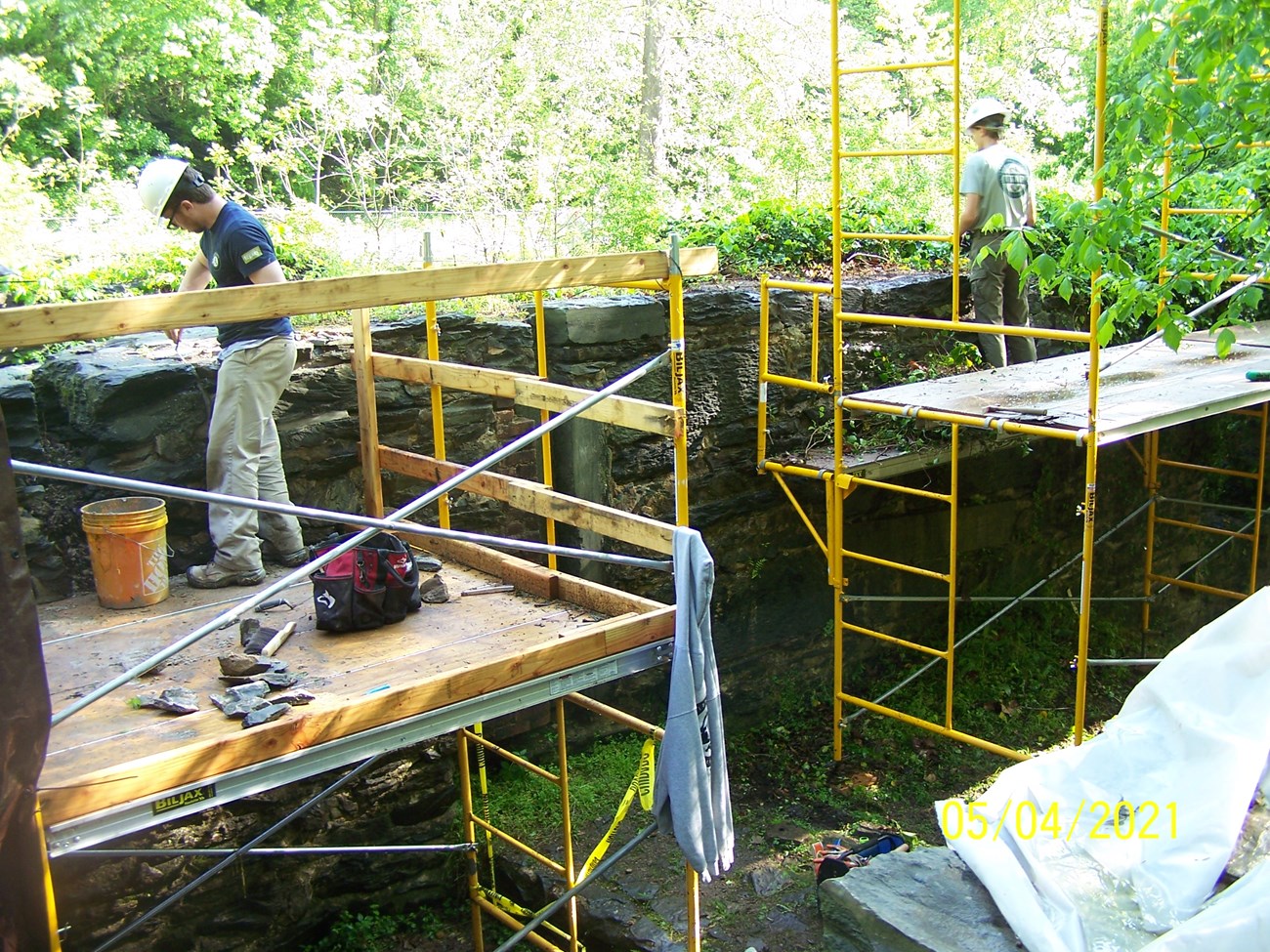 Your park entrance fees provide vital support for park preservation, education, and maintenance.
Each year, nearly 500,000 visitors explore the history and natural beauty of Harpers Ferry National Historical Park. Restored structures, museum exhibits, wayside exhibits, trails, and educational programs--funded by fee dollars--bring history to life for visitors from all over the United States and the world.

As you enjoy Harpers Ferry National Historical Park, you may notice signs bearing the User Fee logo. Wherever you see this logo displayed, you will also see your entrance fees at work improving this park for your enjoyment and the enjoyment of future generations.

Learn more about our park entrance fees & passes.

For more information on how fees are used across the National Park Service, visit https://www.nps.gov/aboutus/fees-at-work.htm.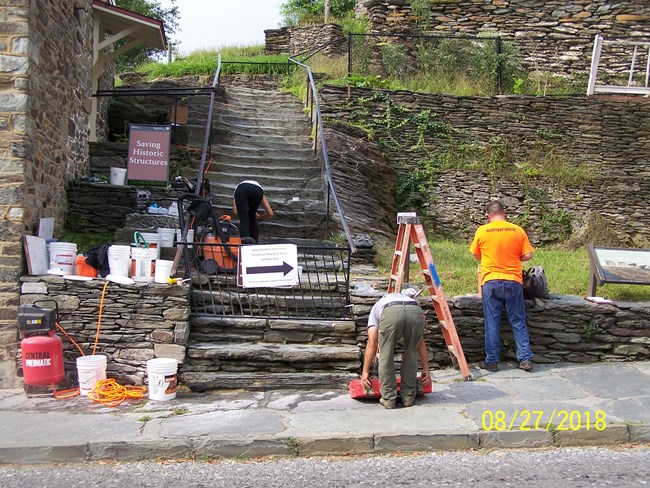 Park projects funded by fee dollars:
Stabilization of historic Pulp Mill foundations on Virginius Island
Conservation of lower historic 1810 stone steps in Lower Town
Renovation of Shenandoah Street public restrooms
Repair and rehabilitation of the Visitor Center picnic area
Visitor Center repairs: light poles and restroom doors and windows
Replacement of aging HVAC system in Lower Town building
Replacement of lamp posts in Lower Town
Repair of Shoreline Drive culvert
Carpentry, painting and repairs to the John Brown Museum complex
Installation of new lights in the John Brown Museum complex
Creation of historically accurate items to be used in building restoration
Historic landscaping in the Lower Town


Last updated: August 1, 2022