Permits & Reservations
All lodging and campgrounds in Grand Teton National Park are reservable. Make your reservations early as lodge rooms and campsites can fill months in advance. Reservations are not needed to enter the park.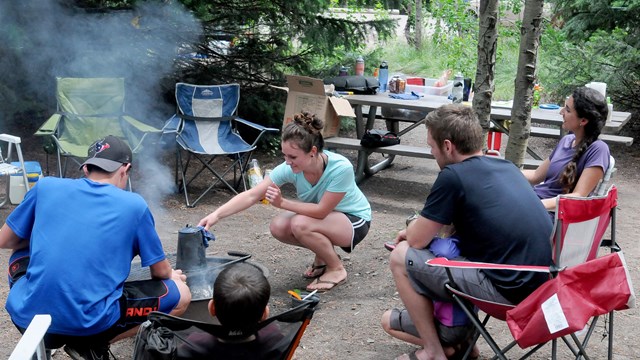 Camping
Spend the night under the stars! Find a park campground for your tent or RV.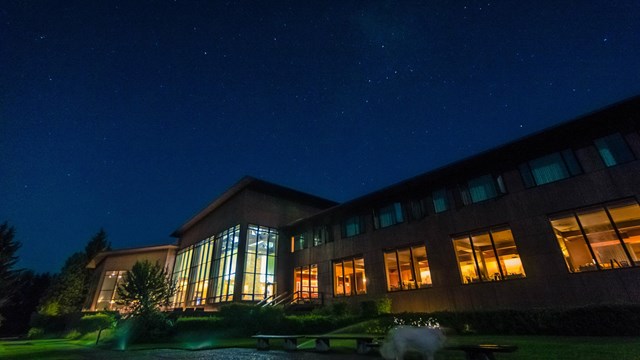 Lodging
Find a place to stay in Grand Teton.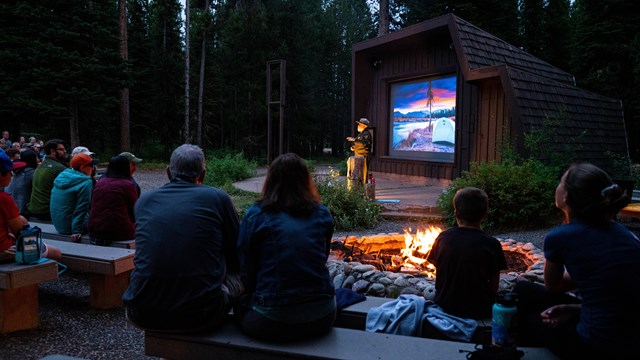 Attend a Ranger Led Program
Learn more about Grand Teton by attending a ranger led program.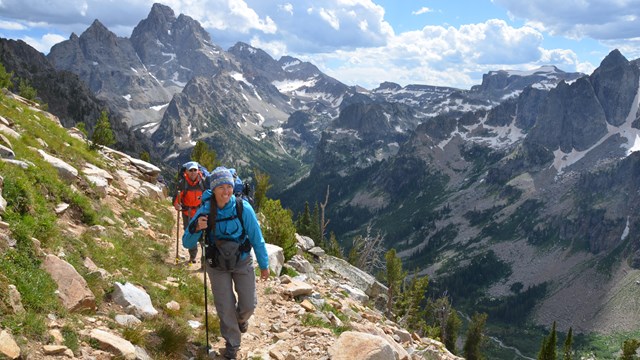 Sleep at a higher altitude
Backpacking the Teton Range. Plan your Teton backcountry adventure.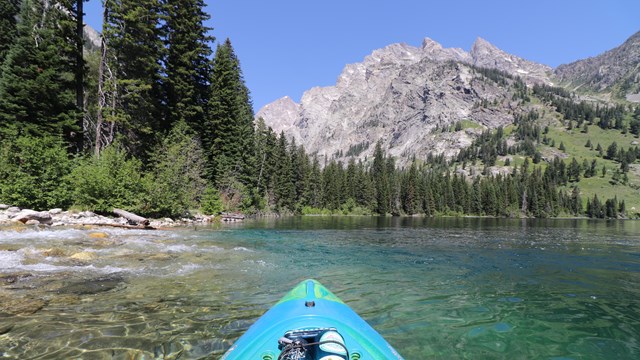 Boating and Floating
Paddle on Jenny, String, Leigh, or Jackson Lake.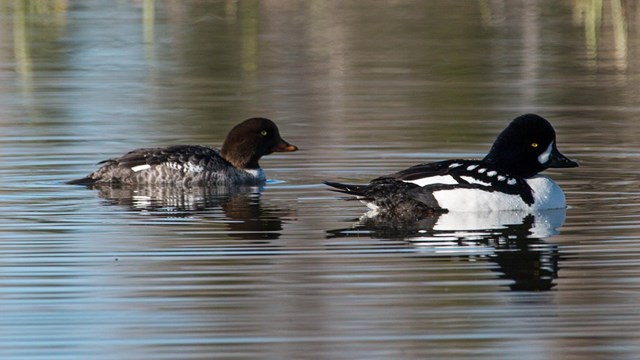 Wedding and Commitment Ceremonies
The majesty of the Teton Range sets a beautiful backdrop for your wedding or commitment ceremony.
Backcountry Permits
Requests for advance backcountry reservations for the summer season are accepted from the first week in January through May 15 only. All requests for backcountry permit reservations must be submitted using Recreation.gov. Walk-in permits are issued no more than one day in advance at a permits office. Learn more about Backcountry Permits. And learn more about backcountry camping.
Boating & Floating Permits
Motorboats are permitted on Jenny (10 horsepower maximum) and Jackson lakes. Human-powered vessels are permitted on Jackson, Jenny, Phelps, Emma Matilda, Two Ocean, Taggart, Bradley, Bearpaw, Leigh and String lakes. Sailboats, water skiing and windsurfers are allowed only on Jackson Lake.
A park boat permit and a state AIS decal are required to launch your boat on park waters.

Grand Teton National Park boat permits may be purchased online at Recreation.gov or at the Craig Thomas Discovery and Visitor Center and Colter Bay Visitor Center permit desks during summer operations. During summer, park inspection stations are located near park headquarters in Moose and next to the Moran Entrance Station. Learn more about Boating Permits.
Wyoming requires a boat inspection and purchase of an aquatic invasive speciesdecal prior to launching in state waters. Decals may be purchased online. State inspection stations are distributed throughout the state.
Climbing Permits
A permit is not required for climbing in Grand Teton National Park; however, you must obtain a permit when staying overnight in the backcountry or bivouac at the Jenny Lake Ranger Station. Learn more about Climbing and Mountaineering in Grand Teton.
Special Use Permits
Certain types of activities require a special use permit. These include many types of organized gatherings, distribution of printed material or other public expressions of opinion, and other activities as described below. See the following definitions and examples to determine if your activity might be included. For all special use permit inquiries or to submit permits, please email us.
Or mail us:
Visitor Services Office
P.O. Box 170
Moose, WY 83012
A "special park use" is defined as a short-term activity that takes place in a park area, and that:
Provides a benefit to an individual, group, or organization rather than the public at large;

Requires written authorization and some degree of management control from the National Park Service (NPS) in order to protect park resources and the public interest;

Is not prohibited by law or regulation;

Is not initiated, sponsored, or conducted by the NPS;

Is not managed under a concession contract, a recreation activity for which the NPS charges a fee, or a lease.

Some special use permits require a cost recovery rate. Please inquire if the event has an applicable cost recovery rate.
First Amendment
It is the policy of the National Park Service to permit groups to assemble peaceably and exercise freedom of speech on park lands. In order to carry out our mission to preserve Grand Teton's cultural and natural heritage and protect park resources, we manage public assembly through a permit system. Gathering groups of 25 or more, must obtain a permit from the park superintendent. The permit regulates conditions for assembly such as location, date, time, and how literature will be distributed. Demonstrations involving 25 person or fewer may be held without a permit within the designated park areas described in the Superintendent's Compendium, section 2.52(c)(1) provided that:
The location can accommodate the group size (see maps and details below). If a different location is requested because of activity or group size, a permit is required;
The group is not an extension of another group already demonstrating in another area of the park;
They will not unreasonably interfere with other permitted demonstrations, special events, or park program activities; site use is granted on a first come-first serve basis with preference given to the permit holder;
Hand-carried signs may be used, but stages, platforms, or structures may not be used.
If you do not meet the criteria that would require a permit, you are welcome to demonstrate in a designated location. Visit the nearest Ranger Station or Visitor Center to obtain an informative.

The National Park Service is mindful of the responsibility to protect the rights of all visitors, and to alert visitors to provide for the safety of all persons practicing their First Amendment rights. A decision on whether a permit will be approved or denied will be made within ten business days.

To Apply:
Email the completed application to grte_visitor_services@nps.gov.

For further information, please call 307-739-3616 or e-mail us.
Educational Fee Waivers
Schools or other bona fide educational institutions (accredited, officially recognized, or tax exempt for educational purposes) may request an educational fee waiver. The fee waiver will allow qualifying groups free entry into the park for educational purposes. Learn more about Educational Fee Waiver or for an application.
Weddings and Commitment Ceremonies
Weddings and commitment ceremonies are permitted in Grand Teton National Park in a number of locations. A permit is required to hold a wedding or commitment ceremony in the park unless the ceremony is held at the Chapel of the Transfiguration, the Chapel of the Sacred Heart, or a concession facility. There is a non-refundable $200 application fee. Learn more about holding a Wedding and Commitment Ceremonies in the park.
Special Events
The term "special events" includes sport events, pageants, celebrations, exhibitions, and other activities where the general public does not participate.

The event must have a direct connection to Grand Teton and fit within the park's mission. An event, not a demonstration, must have a permit if it engages one or more persons and/or the conduct of which has the effect, intent or propensity to draw a crowd or onlookers.

An event application will include an application/permit fee of $200, cost recovery, and liability insurance indicating United States of America as additionally insured. The amount may vary depending on the activity. The minimum amount is $1,000,000 USD and the insurance company must have an office in the United States.

Events will not be permitted if they alter movement of visitors, wildlife or traffic. As part of the permit, no roads or trails will be closed and no event will be allowed in areas managed as wilderness. Signs and commercial logos/banners will not be permitted nor will any tent-like structures. Upon evaluation of your application, a monitoring fee may be added, depending on the event.

To apply for a permit, complete the Special Event Application Form and email to grte_visitor_service@nps.gov at least thirty days before the planned date.

For further information, please call 307-739-3616 or e-mail us.
Last updated: November 27, 2023