Climbing & Mountaineering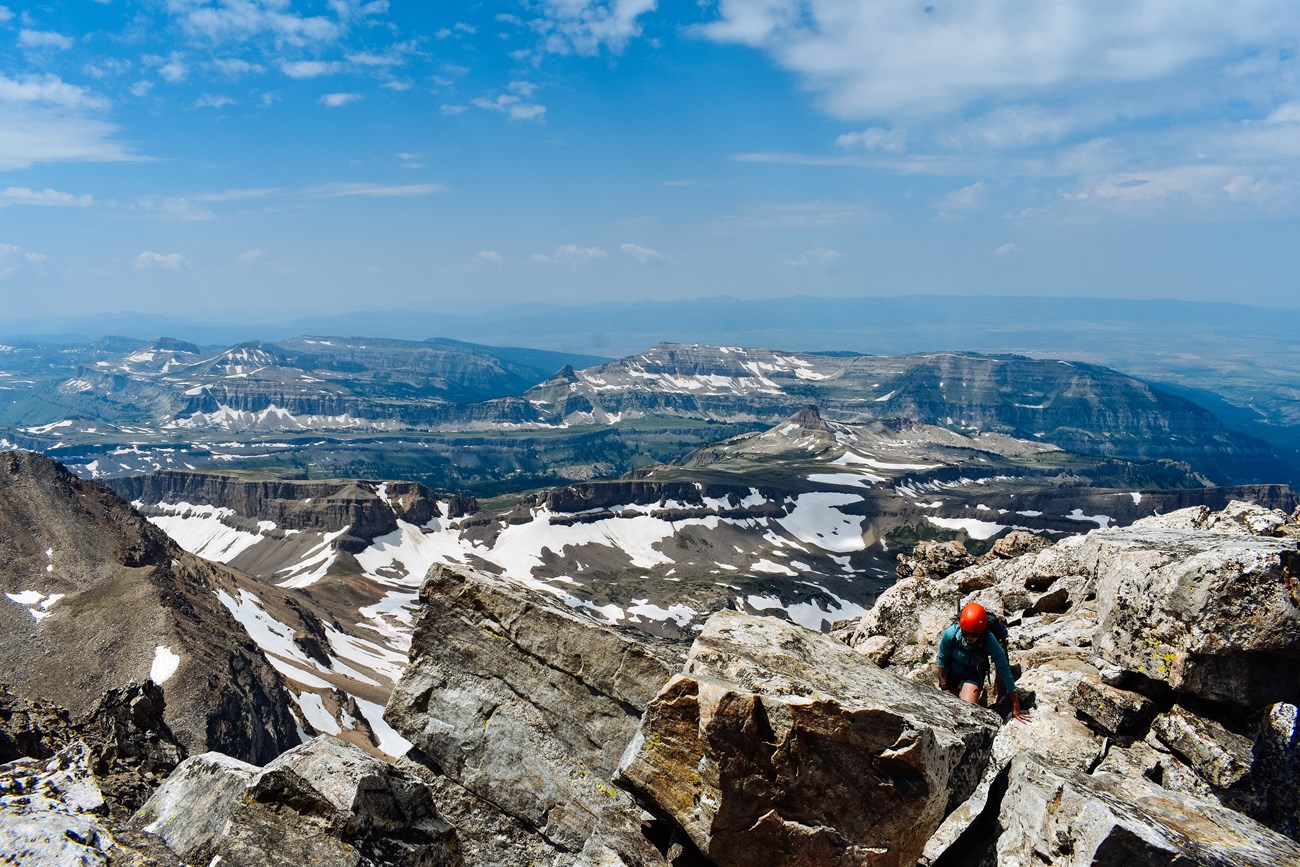 Climbing is a popular activity in Grand Teton. Every year, thousands of people visit the park hoping to reach one of the iconic peaks. Climbing in the Teton Range can be a fun experience, but is also a dangerous activity. Learn more about climbing in Grand Teton below.
Permits
A climbing permit is not required for mountaineering, but climbers on overnight trips must have a backcountry camping permit to camp or bivouac. All Garnet Canyon permits and any trip involving technical climbing and mountaineering must be picked up at the Jenny Lake Ranger Station from June-September.
Conditions
Mountain conditions are often vastly different from those in the valley. Snow often stays in the mountains until mid-July. Afternoon storms can pop up without warning and bring lightning, rain, and hail to the peaks. Rockfall can quickly change a route.

Conditions in the mountains can change suddenly. Always be prepared when traveling in the high country. Check conditions before heading out, pack for changing weather, let someone know your plans, and be prepared to turn around if conditions worsen.

For climbing information, stop by the Jenny Lake Ranger Station June-September.

Summer conditions information: 307-739-3343
Winter conditions information: 307-739-3309.
Current conditions are posted on the Jenny Lake Climbing Ranger blogspot.
Weather
www.mountainweather.com
NWS Teton Mountain forecast
Avalanche Forecast
Backcountry Avalanche Hazard & Weather Forecast
307-733-2664 recorded information
307-733-2759 report avalanche activity
Safety
Traveling in the mountains brings inherent risk. Risks include: lightning, rockfall, avalanches, crevasses, and extreme weather conditions (even during the summer months). Competent technique, experience, safety equipment, physical fitness, and good judgement are essential to preventing or minimizing the chances of an accident.
Always check conditions before you go. The Jenny Lake Ranger Station is staffed with experienced backcountry rangers who can answer questions on routes, conditions, and other mountaineering questions.
Plan for changing conditions. Weather can change quickly in the mountains, and being unprepared could be deadly. Always bring additional layers and be prepared to turn around if conditions worsen.
Know your limits. Many peaks in the Teton Range are technical climbs and require the proper equipment and experience. Do not attempt the hardest peak first and talk to a ranger before attempting any climb in the range.
Have a plan. Do you know what to do if someone gets injured, weather changes, or the trip is taking longer than planned? Preparing before your trip will help you make a smart decision when the moment arrives. Set a turn around time and stick to it.
Bring the proper gear. A fall on steep snow and failure to self-arrest with an ice axe is the number one cause of injury and death. Whether traveling across snow or climbing a peak, bring the right gear and know how to use it.
Altitude sickness is a common ailment for those heading up the mountains. Jackson Hole sits at around 6,500ft/1,981m, with the Teton Range rising 7,00ft/2,133m (1.5m/2.5km) above the valley. The best cure for altitude sickness is to retreat to a lower elevation.
Climbing Ethics
All climbers have a responsibility for the care of fragile resources. Please adhere to the following code of ethics for minimum impact climbing.
Use existing access trails to approach climbs. Short-cutting trails causes plant damage and erosion and is prohibited.
During approach and descent where there are no trails, carefully choose routes to avoid the heavy impact of human feet. Step on rocks and non-vegetated surfaces where possible.
Know and respect environmentally sensitive areas. Be considerate of wildlife and other users. Keep a respectful distance from all animals to avoid disturbing their natural routines.
Leave the rock and its environs in its natural condition. Avoid placing permanent protection. Motorized drills are prohibited.
Plan your trip. Know and abide by all park regulations.
Accept responsibility for yourself and other. "Leave No Trace" depends more on attitude and awareness than on regulations.
Pack out all litter. Use toilets where available or busy human waste 200ft from water and high use areas. Double bag toilet paper in Ziploc bags and carry it out, or use natural options such as stones, sticks, or snow.
Additional Information
Mountaineering brochure
Teton Summit Registers: http://www.tetonclimbinghistory.com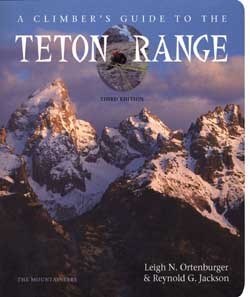 A Climber's Guide to the Teton Range provides complete route descriptions for approximately 800 routes and more than 200 peaks with difficulty ratings. Information on access, approach considerations, equipment recommendations, climbing history, geology and climate.Ninety climbing route topos and 120 black-and-white photos.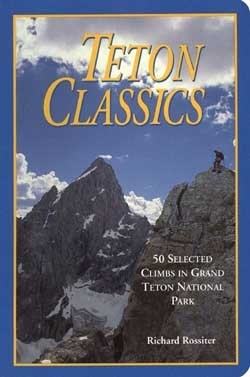 Teton Classics
describes, using the author's wonderful drawings, the best 50 climbing routes to the highest peaks of the Teton Range in Grand Teton National Park. Approach and route descriptions are supplemented with photos and the peaks and action photos of climbers.
Additional Grand Teton Information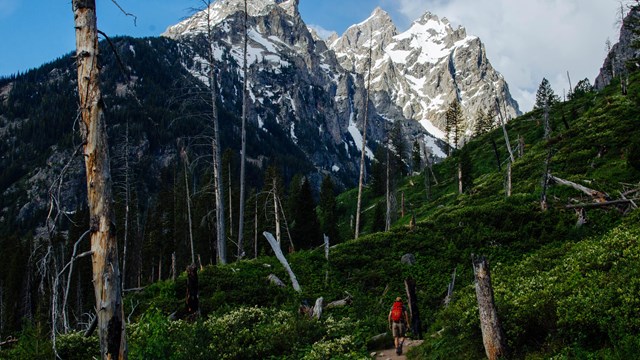 Hike in Grand Teton
Explore hikes throughout Grand Teton National Park.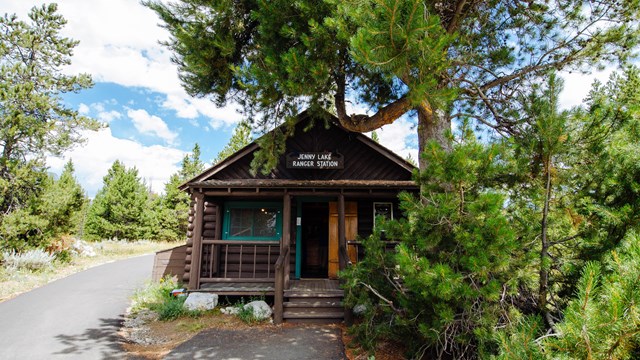 Visit the Jenny Lake Ranger Station
Visit the Jenny Lake Ranger Station for climbing and backcountry information.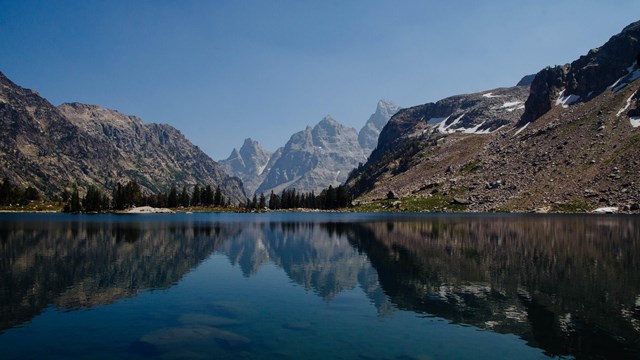 Explore the Backcountry
Travel into the Teton backcountry for an overnight stay.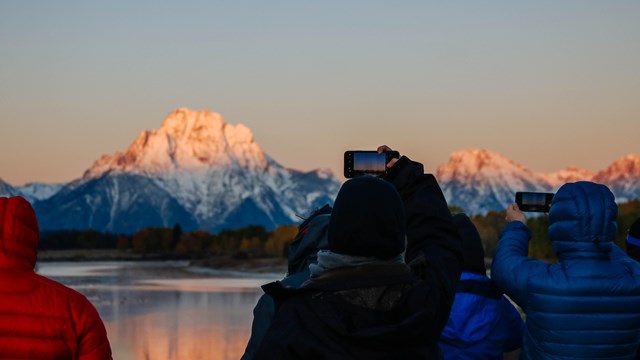 Plan Your Visit
Learn more about Grand Teton and plan your trip here.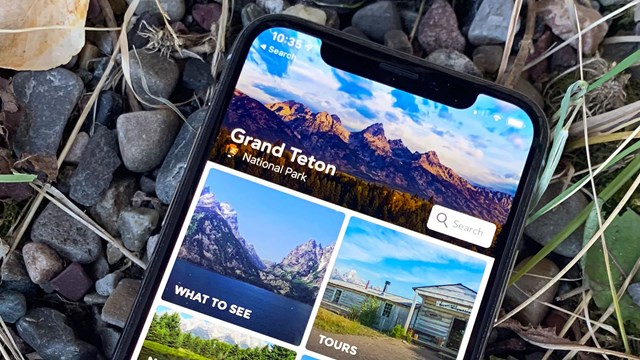 We have an app for that
Download our new app before you get here! Explore Grand Teton and discover places to visit, find a bite to eat, and a place to stay.


Last updated: October 23, 2019