Emergency Services

Who We Are and What We Do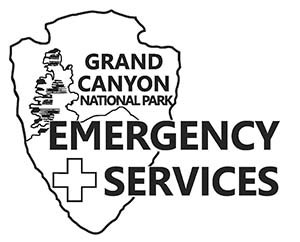 The Emergency Services program of Grand Canyon National Park conducts Emergency Medical Services (EMS), Search and Rescue (SAR), Structural Firefighting, Preventive Search and Rescue (PSAR), and All-Hazard Incident Management operations.

We are here to help visitors enjoy a safe experience. Our mission includes fostering professional development and continuous learning for our staff. We advance Visitor and Resource Protection leaders of the National Park Service through adult education and incident support.
Over the years, we have found that many of the visitors who request help during an inner canyon hike have underestimated how difficult hiking in the Grand Canyon can be - especially in the heat of the summer months. They may also have overestimated their own abilities to handle the challenging environmental conditions.
The National Park Service recommends not hiking below the canyon rim during excessive heat warnings. Hiking in extreme heat can lead to serious health risks including heat exhaustion, heat stroke, hyponatremia, and hyperthermia. Those who plan to hike into the canyon should take extra precautions to
hike smart: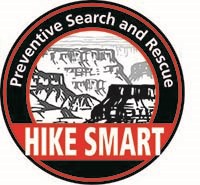 Start hiking before 10:00 a.m. or after 4:00 p.m.
Rest in the shade near water to avoid the worst heat of the day
Balance food and water intake
Drink when you're thirsty
Get wet to stay cool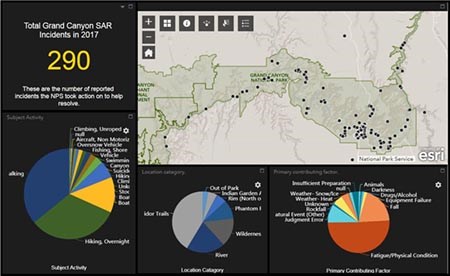 During 2017, slips, trips and falls combined with fatigue/physical condition accounted for 70% of the primary reason folks called for SAR assistance here last year. Here's a link to an interactive web map using data from Search & Rescue (SAR) incidents that occurred in 2017 at Grand Canyon

https://arcg.is/0aKSS1

The environmental conditions of the inner canyon can challenge all of us. The cycle of heat/cold challenge degrading our physical condition adding to mental and physical fatigue creates a watch-out situation for slips trips and falls. Hike Smart!
Last updated: August 11, 2022