Preservation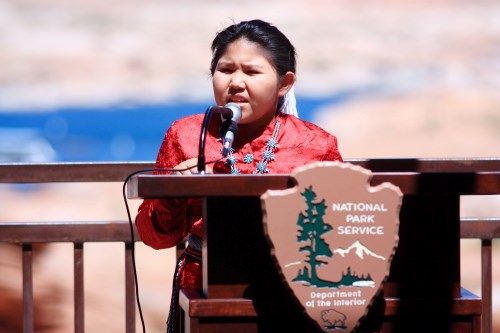 Preserve Your Heritage
"At the beginning of the 21st century, we are at a peak of human power, wealth and information... We need to look back at our wonderful natural and human heritage, and cherish and protect the abundant values to be found there... We need to look ahead to be certain that our actions of today will make the world a better and richer and more varied place for our grandchildren and their grandchildren."
- Robert Bateman
Your history may lie within this park. You may find it etched onto walls or perched on the edge of a cliff. It may be a wagon at Lees Ferry, a Mormon rancher's house, a Spanish inscription, or a Native American pueblo.
Without a strong connection to its heritage, a society can have no clear direction. Heritage is the story of a society's journey through time. The heritage of many people is embedded into this landscape and is in danger of being lost.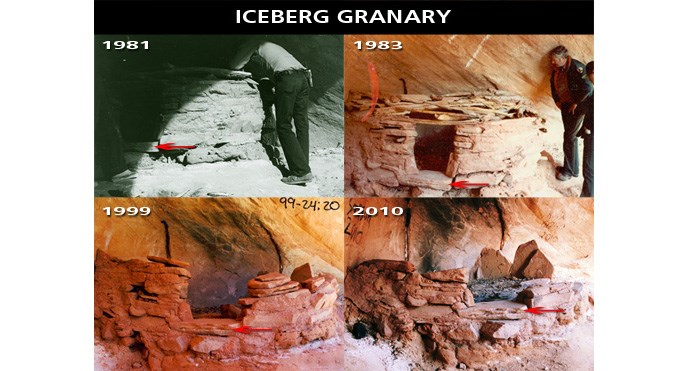 It is unfortunate, but over the last 30 years some cultural sites around Lake Powell have sustained irreparable damage from vandalism, graffiti, and theft.
When sites like this are damaged, the cultural heritage of people alive today is lost forever. The stories of those who passed through here are destroyed and their descendants lose a piece of their identity.
Help Preserve Your Heritage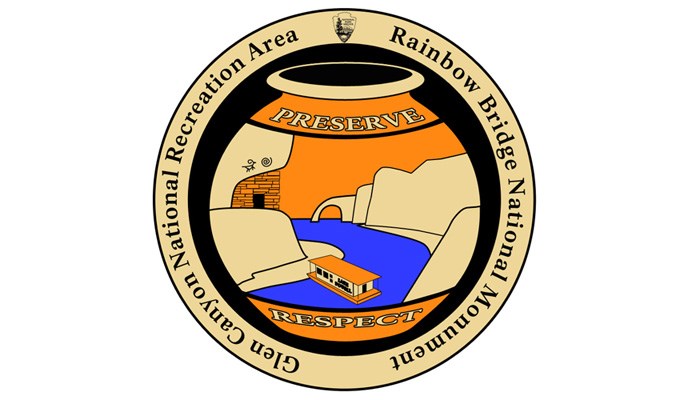 Report Vandalism to Any Park Visitor Center, or by Calling 928-608-6200
Last updated: April 8, 2015