Permits & Reservations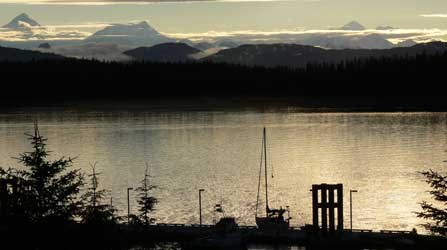 Glacier Bay National Park collects no entrance fees from private visitors.
If you are planning to stay at the Glacier Bay Lodge or any of the nearby lodges or B&Bs in Gustavus, you should make reservations in advance.
All campers and boaters are required to have a free permit during Glacier Bay National Park's peak season.
Permits provide a level of safety to your visit. If an emergency arises, the park service will have key information to ensure a quick response. Permits also help us track visitor and vessel use numbers. This helps to ensure everyone is able to have a great experience in Glacier Bay.
Camping
Camping permits are required for both the Bartlett Cove Campground and the Glacier Bay wilderness backcountry from May 1 through September 30. For more information on camping, check out our camping page. For information on kayaking, check out our Kayaking page. The Bartlett Cove campground does not take reservations, and is operated on a first come, first served basis.
Private Boating
Visiting Glacier Bay in a private vessel can be a wonderful experience. All vessels entering the bay from June 1 through August 31 are required to have a permit. For a boating permit application and other information go to our boating page.
Mountaineering
To receive a permit for mountaineering you may need a permit for more than one park. For more information, go to our mountaineering page.
Rafting
For acquiring a permit to raft the Alsek or Tatshenshini River you will need to go through several steps. The rafting page has much more information.
Filming
Will you need a permit for filming in Glacier Bay? For more information visit our filming page.
Special Use
Would you like to plan an event that will take place at Glacier Bay National Park? This would include public assembly, meetings, demonstrations, religious activities, or other expressions of view that are protected by the First Amendment of the U.S. Constitution. No person will be denied as long as all permit conditions are met and the assembly is lawful. For more information or an application to apply for a special use permit contact Glacier Bay Commercial Services via email.
Business
If you are considering conducting business within the park you will need to go through a permit process.
Last updated: November 1, 2022