Gustavus

Gustavus is considered the gateway to Glacier Bay National Park and is located 48 air miles (About a 30 minute flight) west of Alaska's State Capitol, Juneau, in Southeast Alaska. Gustavus spreads across a large plain created by receding glaciers and is completely surrounded by the distant mountains and icefields of Glacier Bay National Park on three sides and the ocean on the fourth.
As the glaciers that covered the area 200 years ago have receded, the land in Gustavus has risen quickly – over an inch each year – and longtime residents have witnessed phenomenal changes. Land that once was within the tidal zone is now high and dry. Where grasses once predominated, spruce trees now tower. Early settlers called the town Strawberry Point.
Historically, the area was used by the Tlingit people for seasonal harvesting and smoking of salmon. The first successful homestead patent was issued in 1923, although settlers were present here as early as 1917. According to historical records, through "hope and hard work," several families successfully homesteaded here. The U.S. Postal Service renamed the town in 1925, when the first Post Office was established here.
Today, the community of Gustavus spreads across the rising flatlands, with the hub of the spokes at Four Corners. A unique community of interesting people, Gustavus offers a full range of accommodations and plenty of adventures for travelers.The surrounding mountains make a wonderful backdrop to the surprisingly flat terrain. With a year round population of approximately 450 people, Gustavus is a small Alaskan town surrounded by breathtaking scenery and extensive wilderness.

Getting to Glacier Bay from Gustavus:

Gustavus Wildlife Viewing Guide
Where the wild things are...

Gustavus Historical Archives and Antiquities
A treasure trove of photos, letters, artifacts, etc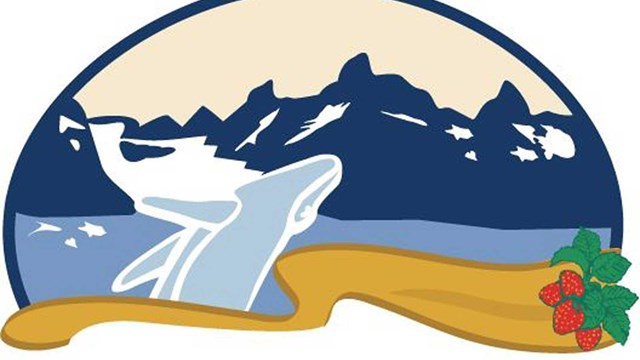 Gustavus Visitors Association
Gustavus Visitor's Association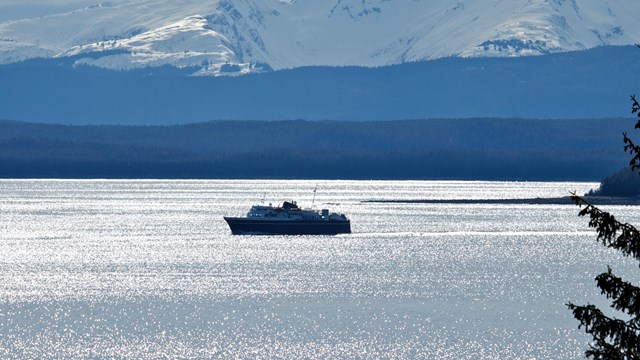 Take the Ferry to Gustavus
Ride the Alaska Marine Highway ferry from Juneau to Gustavus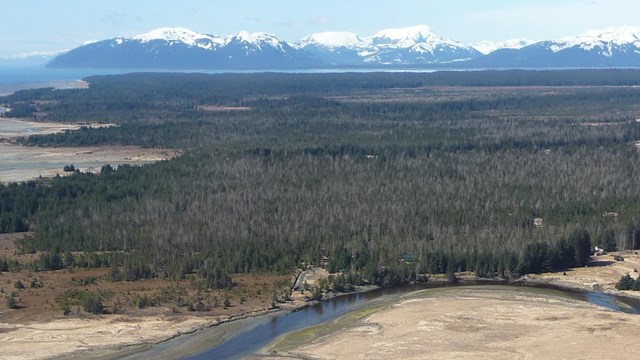 Gustavus: Gateway to Glacier Bay
Gateway to Glacier Bay
Last updated: January 14, 2022