Do Business With Us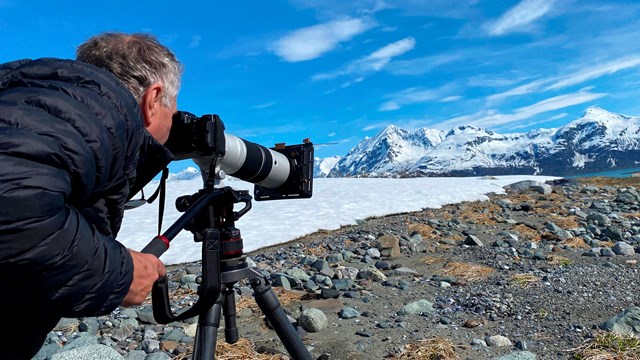 Commercial Filming
Find information about commercial filming and photography permits within Glacier Bay National Park and Preserve.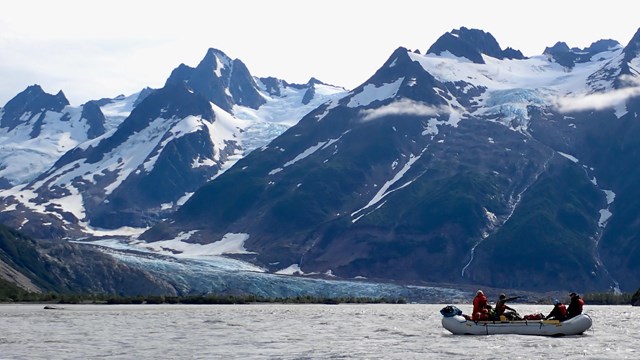 Commercial Use Authorizations (CUAs)
Learn more about approved service types, how to apply for a CUA, reporting requirements, and more.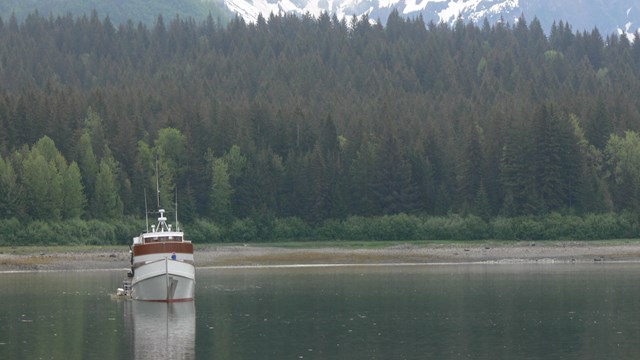 Concession Contract
A concessions contract is a way of providing commercial visitor services such as food, lodging, and retail through a third party.
This page is primarily for people interested in conducting business in the park. If you are interested in visiting the park, please see the Plan Your Visit section or the Area Visitor Services Listing page to see a list of current authroized operators. Whether you're visiting for pleasure or for business, read our Glacier Bay Guide for a visual guide to regulations within the Bay.

Approximately 80 companies provide a variety of commercial visitor services in Glacier Bay National Park and Preserve. These services are limited to those companies having specific authorization, usually in the form of a Concession Contract or Commercial Use Authorization (CUA). Federal regulations prohibit engaging in or soliciting any business in park areas, except in accordance with the provisions of a permit, contract, or other written agreement with the United States. As in other National Park Service areas, commercial visitor services or other commercial activities may be provided only by those holding an authorization from the United States.

For additional information on Doing Business with the Park, please contact the Commercial Service Office by e-mail or telephone (907) 697-2567 for more information.
Bartlett Cove Transportation & Livery Services Policy
Businesses may transport passengers and kayaks along the park road to Bartlett Cove in accordance with the following.

Permitted Activities
Local businesses may:
Transport passengers and personal gear from the park boundary to Bartlett Cove along the park road;

Assist clients in loading and unloading gear, including kayaks, from the vehicle within areas designated for these activities;

Direct clients with questions to NPS information sources (e.g. the Visitor Information Station at the dock); and

Provide information to the NPS describing your services for the Visitor Services Information binder, located in the park's Visitor Information Station. This information must be on the front side only of a sheet of paper no larger than 8 1/2" x 11 ".
Prohibited Activities
Local businesses may not:
Conduct business activities other than the transportation services described above (for example, businesses may not receive payment, sign rental agreements or return deposits);

Provide orientations or other information to clients within the park;

Assist clients with packing or unpacking gear or vessels;

Store kayaks or gear within the park (kayaks and gear which are not rented must be removed from the park);

Solicit business within the park (other than providing brochures to the lodge or NPS for public display); or

Assist clients with loading or unloading gear, kayaks aboard vessels.
Additional Comments
The speed limits in the park are posted and are strictly enforced. Motor vehicles must slow to a safe speed when meeting other vehicles, bicyclists, or pedestrians.

Policy Approved
July 5, 2005
Last updated: November 15, 2023