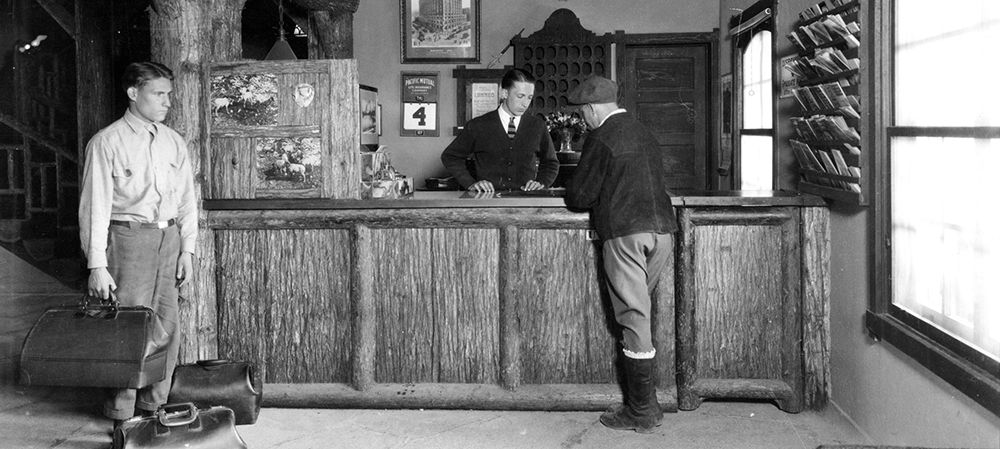 Reservations
Some services and activities in Glacier National Park either require reservations or reservations are recommended.
Lodging
Lodges fill up quickly and reservations are very strongly encouraged. Addresses and phone numbers are found on the Eating and Sleeping page.
Eating and Sleeping page
Campgrounds
Most campgrounds in Glacier are first-come first-served with the exception of Fish Creek, St. Mary, some of Many Glacier, and half of the group sites in Apgar which can reserved on Recreation.gov. Reservations through Recreation.gov must be made 3 days in advance.

Campsites at Fish Creek and St. Mary are reservable no more than 6 months in advance. Group campsites at St. Mary and Apgar Campgrounds are reservable no more than 12 months in advance.

Many Glacier
Half of the campsites at Many Glacier are available for advance reservations.
Camping page
Backcountry Permits
Starting April 15 permit applications will begin to be processed. It is recommended that if you are planning a backcountry camping trip in Glacier, you apply for a permit. Nearly half of all the backcountry campgrounds are held for walk-ins, but those with reservations have a better chance of obtaining their desired campsites.
Backcountry Camping page
Ranger-led Activities
A handful of our ranger-led activities require reservations or tickets due to limited space. Details can be found in the monthly Ranger-led Activity Schedule.
Ranger-led Activities page
Other Services
Bus tours, guided hiking tours, horseback rides, and boat trips are often available without reservations, but if your trip plans are not flexible you might want to contact the companies providing those services directly and make reservations prior to coming to the park.
Guided Tours page