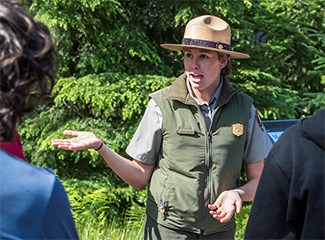 Join us in Summer!
Our scheduled activities include a variety of ranger-led programs, from easy walks and evening talks, to all-day hikes, boat tours and Native America Speaks programs.

PDF versions of the printed schedule for August and September are available online. Text versions accessible to screen readers for August and September are also available.

Schedules are made available about two weeks before the start of each month. Programs start mid-June and generally conclude at the end of September.