Getting Married in the Park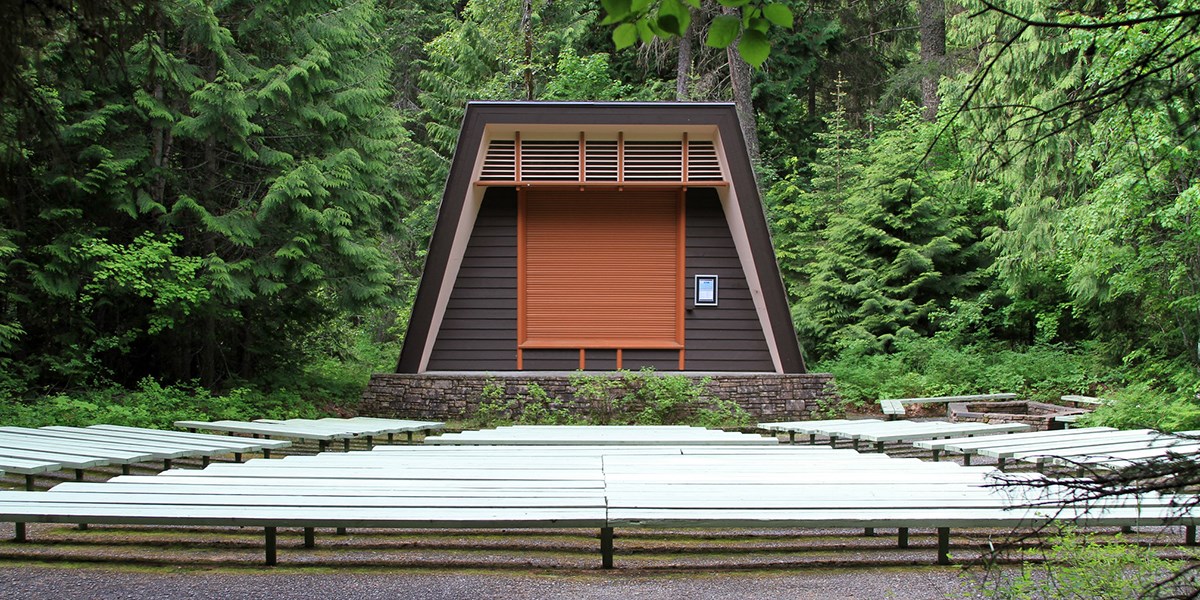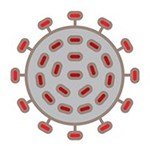 Wedding Permit COVID-19 Restrictions
In response to the COVID-19 pandemic, Glacier National Park has set a limit of a total of 30 people for all wedding ceremonies (please keep in mind that most wedding locations within Glacier NP have a limit of 15 people). This limit will be in effect throughout 2021. Total group size cannot exceed 30 people at any location, including the wedding couple, guests, officiants, and photographers. We appreciate your understanding in our efforts to keep visitors and staff safe.
Will You and Your Wedding Party Need Going-to-the-Sun Road Entry Tickets?
If you receive a Special Use Permit for a location along the Going-to-the-Sun Road, it will give you and all participants in the permitted activity access to the GTSR during times of ticketed entry on the date listed on your Special Use Permit without purchasing an additional GTSR entry ticket. It does not give you access on any other dates and is only valid for the number of vehicles listed on your permit. Each vehicle attempting to enter the Going-to-the-Sun Road corridor, at either West Glacier or St. Mary, during ticketed entry hours MUST present a physical copy of the Special Use Permit. Vehicles without a copy of the Special Use Permit or a Going-to-the-Sun Road entry ticket will be turned away. If you wish to enter the Going-to-the-Sun Road corridor on any days outside of the date on your permit, you must purchase a Going-to-the-Sun Road entry ticket for each vehicle. If your Special Use Permit is for a location outside of the Going-to-the-Sun Road corridor (ex: Two Medicine, Many Glacier, North Fork) it WILL NOT grant you or your participants access to the Going-to-the-Sun Road corridor. If you wish to gain access to the Going-to-the-Sun Road corridor between 6:00am-5:00pm, you will need to purchase a Going-to-the-Sun Road entry ticket from Recreation.gov prior to arrival.
Obtaining a Special Park Uses Wedding Permit in Glacier National Park
I want to get married in Glacier National Park. How do I get started?
Before you get started it's important to note these special closures and road construction project areas for 2021-2022.
Many Glacier Valley
All locations will be closed prior to 05/28/21, and after 09/16/21.
Lake McDonald Valley
The Seven Mile Pullout (Sandy Point) and the 10 Mile Pullout (Jackson Bay), will be closed from 10/01/21-08/31/22.
The Sprague Creek Picnic Area, Lake McDonald Lodge (Cobb), Avalanche Amphitheater, and Avalanche Picnic Area will be closed from 10/01/21-03/31/21. Reopening date for these locations subject to weather and snow plowing operations.

Road Construction and Project Locations.
Several areas of the park are scheduled for road construction and infrastructure upgrades. There will be some delays and closures associated with these projects. Visit our Current Conditions page for specifics.

Now to begin, please read through all of the information on this page.
Almost all questions can be answered with the information found here. You may also find this Excel spreadsheet that lists locations where weddings are allowed and special restrictions pertaining to each site useful.

Please complete a Special Use Permit form available below. Mail in your application to our address listed below along with a $125 non-refundable application fee. Note: If you'd prefer to pay by credit card, make a note of this on your application. We will call you when we are ready to process your application and can obtain a credit card from you at this time.

When submitting your application, please print very clearly or type your information whenever possible. We use this information to contact you about your permit and to mail the permit to you for review after one has been written.

Glacier National Park
Attn: Special Park Uses
PO Box 128
West Glacier, MT 59936

How can I pay the non-refundable application fee?
We currently can accept credit card payments (over the phone) or you can mail in a personal check or money order along with your application that is payable to: "National Park Service". Please remember to sign your checks.

Do I need to pay the park entrance fee?
Yes. Payment of the park entrance fee will be required for these visits to Glacier. All guests will be required to purchase a valid entrance pass to enter the park (including periods when the entrance is not staffed) unless they are: 15 years of age or younger or have a valid interagency or Glacier National Park entrance pass.

How much time do you need to be able to process my wedding application?
We must have a minimum of 20 business days to process your application after the application and non-refundable $125 application fee are received at the park. Additional processing time may be required depending on the time of year and current demand.

How soon can I mail in my application for a wedding permit in Glacier National Park?
We currently can accept wedding applications up to 1 year in advance.

Does my wedding photographer need to complete their own Special Use Permit?
No. If you are using a wedding photographer for your wedding ceremony in Glacier National Park, your photographer does not need to fill out their own permit. Instead, please list your photographer's name/business name and phone number under the "Proposed Activity" section of your application.

Where can I get married in Glacier National Park?
A: We have specific locations throughout the park for which we can approve wedding permit requests. Information on these locations can be found online at the Glacier National Park Flickr site, or provided by park staff after a permit application has been received.

Do you have photos of your wedding locations throughout the park?
Yes. Please visit our Wedding Locations at Glacier National Park Flickr site.

What are the group size restrictions for wedding locations?
Most of our wedding sites throughout the park accommodate 15 people or fewer. However, we do have campground amphitheaters located in Many Glacier, St. Mary, Lake McDonald, and Two Medicine valleys that can accommodate larger group sizes.

Is there available parking for wedding events?
Most of the approved wedding locations in Glacier can allow up to 4 parking spaces (first come/first served availability only, spaces are not guaranteed and cannot be reserved) for wedding events. Parking is extremely limited and may be difficult to find during peak season. Some locations, such as Apgar Amphitheater, can only allow parking for one vehicle at the amphitheater and up to two additional vehicles at near by visitor center parking lots.

How much time can I have for a wedding permit?
We generally write wedding permits for one hour. This one hour time block is allotted to get a wedding party into a location, have a ceremony, and vacate everyone from the premises afterward. This allotted time does not include time for wedding photos. Wedding couples can take all the time that they need for wedding photos before and after the ceremony, and go to any location in the park that is open to the general public at that time to get their desired photos.

We are not having a ceremony in the park, we are simply coming into the park with our photographer to take wedding photos, do we need a permit?
If you are only coming into the park to take wedding photos, and are not exchanging vows or having a ceremony, no permit is needed. Note: A valid park entrance pass or payment of the park entrance fee will be required for these visits to Glacier National Park.

Can I get married at Logan Pass?
We do not write wedding permits for Logan Pass. You can take pictures at Logan Pass, either before or after your wedding ceremony, but you cannot hold your wedding ceremony at Logan Pass.

Can I bring my pet to my wedding?
Animals are allowed at developed areas such as amphitheaters. They must be kept on a leash at all times and under physical control. Pets, other than service animals, are prohibited in the backcountry, on trails, along lakeshores, and waterways.

Can I have music?
Soft music such as an acoustic guitar may be allowed, please check with the park if you wish to use acoustic instruments. Amplification of sound before, during, or after the ceremony and connection to park utilities is not permitted.

What is the "peak season" for Glacier National Park?
Peak season is considered the second Friday in May through the second Sunday in October, each year. During peak season, we limit how many people and vehicles we can accommodate for your permit. We also have peak hours of the day and at many of our approved wedding locations we do not write permits for the busiest part of the day (midday) during our peak season.

Why is my application fee non refundable?
This fee is cost recovery for the time and expense to the government for reviewing and processing your application. This fee does not guarantee the provision of a permit, it is strictly cost recovery for reviewing and evaluating your application.

I submitted my application and non-refundable application fee and now I have received a wedding permit from Glacier National Park, what do I do with it?
In most cases, you will get two copies of your permit in the mail. Both copies of the permit will already be signed by an NPS authorizing official when you receive them in the mail. When you receive the permits, you should take a close look at the information we have listed for you to ensure that it is accurate. You will also need to review the terms and conditions of the permit and, if you agree to all terms and conditions, sign the permit and initial the conditions. You can then send one signed copy back to Glacier National Park. A prepaid, preaddressed envelope is often provided for return mail. Keep the second signed copy to have on hand with you the day of your ceremony. Note: We encourage permit holders to return one signed copy to the park as quickly as they can. The permit is not actually valid until we receive one signed copy back from permit holder.

How will I know if the area I have requested is open and accessible at the time of my approved permit?
Ultimately, it is the permit holder's responsibility to check park media, website, and relations resources to determine if their requested location is open to the general public at the time of their requested event.

How will I know if there are any public health restrictions in place at the time of my approved permit?
It is also the permit holder's responsibility to obtain information on, and adhere to, evolving recommendations from the Centers for Disease Control and Prevention (CDC), OMB/OPM, and State/Local public health officials regarding requirements for out of state resident quarantine upon entering Montana, social distancing, the use of face mask coverings, and social group gathering size limits.

What will happen if my permit gets canceled due to park closures?
If a permit is canceled due to park closures we will work with permit holders to relocate or postpone the permit activity. However, there is no guarantee that we can make other arrangements for you. Note: A refund cannot be provided if a permit is canceled.

Is there anything else I should know:
Yes, the permit office can help with information about these items after an application is received. A few additional things to consider are:
All participants associated with a Special Park Use event such as a wedding must observe and comply with all park regulations, including those regarding the storage, handling of food and disposal of trash and garbage.

Nothing may be spread or scattered including rice, birdseed, or flower pedals.

The area used for your ceremony is to be policed and left in the same condition as it was prior to your event.
---
If You Still Have a Question...
The most effiecient way to communicate with our permits staff is via email. Please email all correspondence to glac_sup@nps.gov.

If you would like to call and leave a message you may phone 406-888-5960. We will call you back as soon as staff is available.
Last updated: April 13, 2021