Getting Around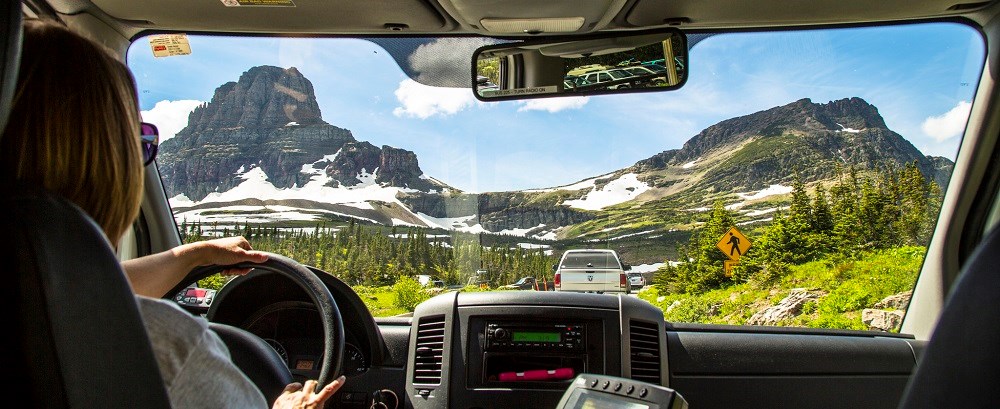 Status Check
Many roads within Glacier National Park are seasonal. Check

Road Status

to see what's open.

Some roads outside the park are seasonal as well (parts of U.S. Hwy 89, for example). Check the Montana Department of Transportation map for road status.

There are no fueling stations within Glacier's boundaries.

Parking is an issue, particularly at Logan Pass Visitor Center. During summer, that parking lot often fills by late morning. Visitors are encouraged to travel early or use the free park

shuttle

to avoid congestion. And remember to have patience!
Border Crossings
Piegan/Carway Port of Entry

is located on U.S. Hwy 89 north of Babb, MT and is open 7:00 am to 11:00 pm year round.

Chief Mountain

Port of Entry is only open in summer and operating hours vary. See the

U.S. Customs and Border Protection website

for more details.

Roosville Port of Entry is located on U.S. Hwy 93 north of Eureka, MT and is open 24/7.

See the Trail Status page for Goat Haunt entry information.
Driving Times
Times within and around the park are estimates and will vary with construction and time of day.
St. Mary to Many Glacier Valley: 20 miles, 30-40 minutes
St. Mary to Two Medicine Valley: 34 miles, 1 hour
St. Mary to Waterton Lakes National Park: 50 miles, 1 hour plus customs

West Glacier to East Glacier: 56 miles, 1 hour
West Glacier to St. Mary (Going-to-the-Sun Road): 50 miles, 2 to 2 1/2 hours
West Glacier to St. Mary (US Hwy 2 to Hwy 89): 90 miles, 2 to 2 1/2 hours
West Glacier to Many Glacier: 70 miles, 2 1/2 to 3 hours
West Glacier to Polebridge: 28 miles, 1 hour
Shuttles & Tours
To and From Within Glacier
Glacier's Going-to-the-Sun Road Shuttle System
Beginning on July 1 and running into September the Going-to-the-Sun Road Shuttle System offers free transportation to selected stops between Apgar and St. Mary. The shuttles are an excellent choice for visitors who do not wish to drive or who have vehicles too large for the upper sections of the road. Buses are ADA accessible.

Beginning in late May, until the road fully opens for the season, a hiker/biker shuttle operates between Apgar and Avalanche Creek. Portions of road beyond Avalanche Creek are open for hiking and bicycling. Parking is limited at Avalanche Creek, so the shuttles are a good option. The shuttles have trailers to allow visitors to transport thier bicycles.
Traveling to the Park
A fare-free commuter bus from Kalispell to the park runs daily from July 1 to September 2. For schedule information click here.

Hiker's Shuttle
A seasonal hiker's shuttle is offered by Glacier National Park Lodges for a fee. It connects West Glacier, Apgar, Lake McDonald Lodge, St. Mary, and Many Glacier. Reservations required.
---
Guided Tours
Two companies provide guided tours through the park, for those that do not wish to drive. Both provide information and interpretation of the park and its resources.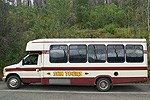 The Blackfeet Perspective
Learn about the Blackfeet Indian culture while traveling in comfortable 25-seat passenger buses equipped with large windows and air conditioning, also accessible with ramps and lock downs. For information and reservations, please visit Sun Tours.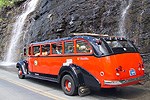 Take a Ride on a Red Bus
Glacier National Park Lodges (Xanterra) offers tours throughout the park. Sit back and enjoy the park's spectacular scenery in a historic Red Bus. On clear days, the canvas roofs are rolled back and transformed into convertible buses.



Last updated: July 1, 2019