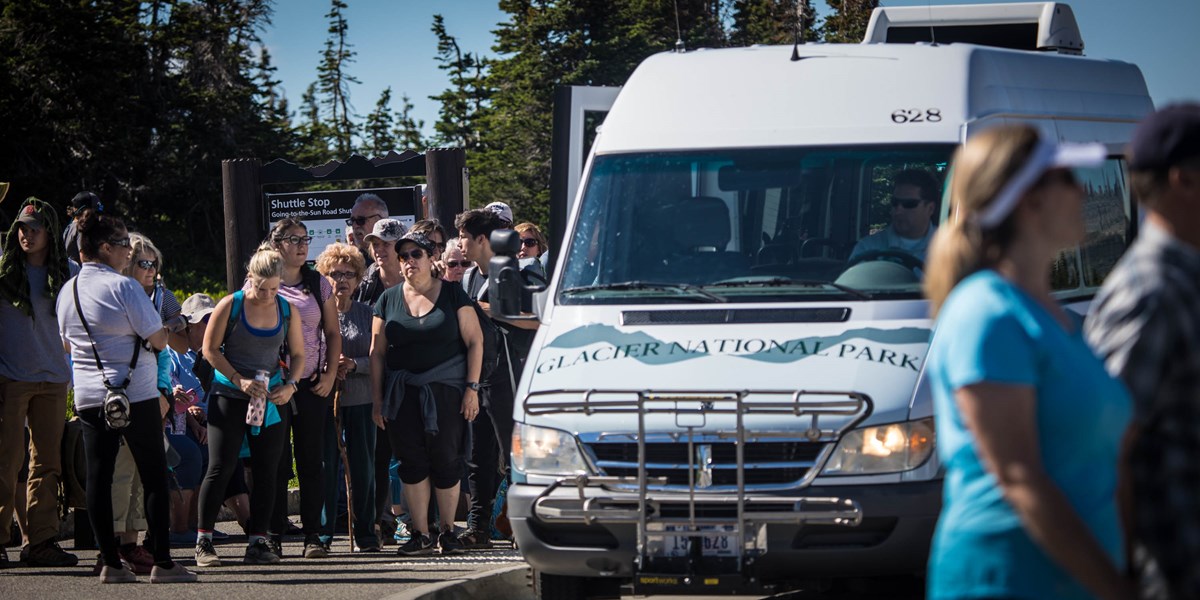 A free hop on, hop off shuttle system provides two-way service along Going-to-the-Sun Road between Apgar Visitor Center and St. Mary Visitor Center. The system offers visitors an alternative to driving, helping to reduce traffic congestion and carbon emissions, through voluntary bus ridership. The shuttles are air-conditioned and have large windows for sightseeing.
Depending on where and when you board one of Glacier's free shuttle buses you may have to wait an hour or more for an available seat.
Shuttles run approximately every 15 minutes but by the time the shuttle arrives at the Loop, for example, it may be only able to board one or two additional passengers. This is not always the case, at times you might not wait at all for a seat. Check out
our tips for dealing with crowds page for more information.