Glacier's Shuttle System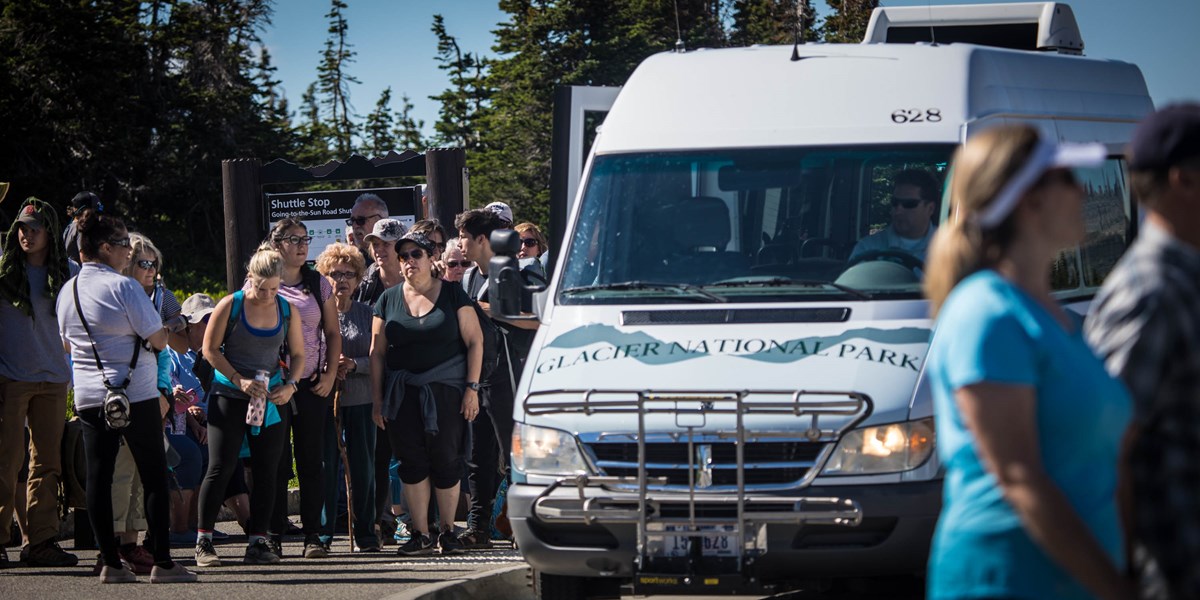 For several years the park has operated a free hop on, hop off shuttle system providing two-way service along Going-to-the-Sun Road. The shuttle system has offered visitors an alternative to driving, helping to reduce traffic congestion and carbon emissions, through voluntary bus ridership.

Detailed information on the 2020 shuttle system is unavailable at this time. Glacier National Park is committed to exploring new options that will allow for a continuation of shuttle services within the park. As we move forward in this process, we will post information in the Press Release section of our website and links to that information here on this page.

Please see the press release from December 11, 2019 for information on the current status of the park shuttle system.

Press Release from December 11, 2019
View a map and read about the individual shuttle stop destinations. Discover the highlights and amenities at each location. Shuttles will only stop at designated stops.
More Options
Check the Getting Around page for information about shuttles that travel beyond Going-to-the-Sun Road.
Looking for Commentary?
Glacier National Park's shuttle service is a point-to-point transportation service only. But all shuttle stops feature interpretive and educational information regarding the history and features of the park, plus family-fun activities to help pass the time. The Going-to-the-Sun Road audio tour has information about each shuttle stop.
Interpretive motorized tours on Going-to-the-Sun Road are available with park concessioners, Sun Tours and Xanterra Parks and Resorts.
Last updated: January 2, 2020