Current Fire Information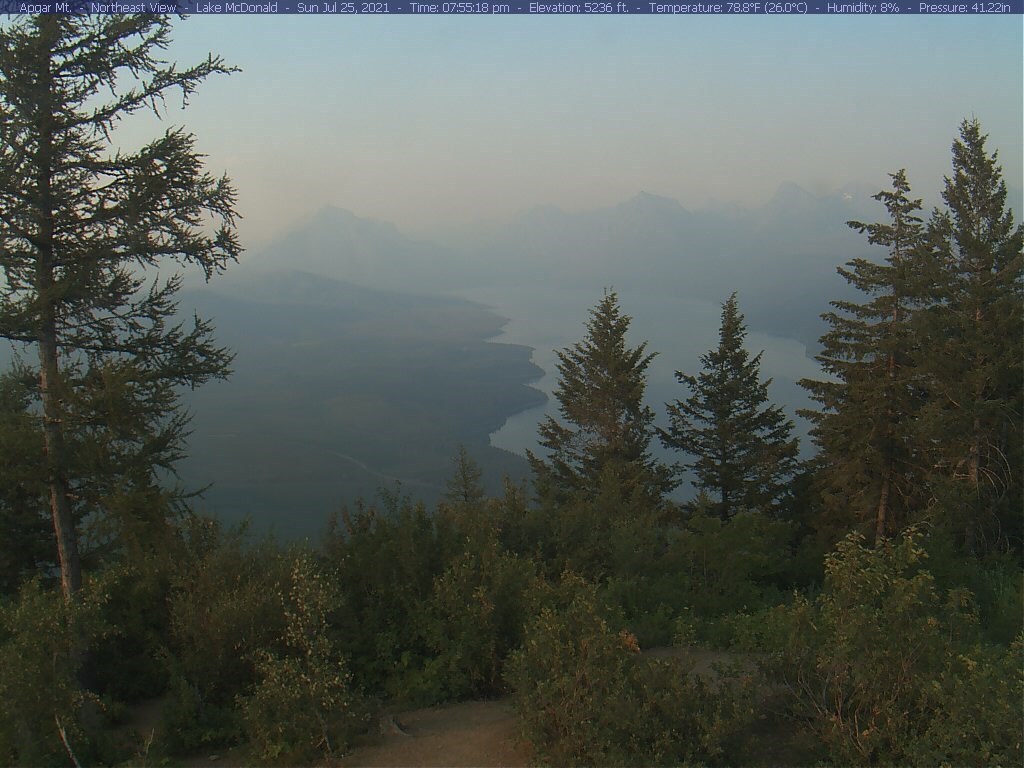 Hay Creek Fire Information
The Hay Creek Fire is burning west of the Polebridge area of Glacier National Park and could potentially affect park visitation. The fire has not reached the park.The official site for fire information is: https://inciweb.nwcg.gov/incident/7712/.

Updates for Park Visitors:

Evacuation WARNING for the North Fork area of Glacier National Park
An Evacuation WARNING has been issued effective July 24, 2021 for all residents and visitors in the North Fork of Glacier National Park north from Logging Creek. This area includes Logging Creek, Quartz Lake, Polebridge Ranger Station, Bowman Lake Campground, and the Kintla Lake Campground. Boundaries on the Evacuation Warning for Glacier National Park are the southern side of the Logging Creek drainage, the continental divide, the Canadian Border, and the North Fork of the Flathead River.

No areas in Glacier National Park are closed at this time. Bowman and Kintla Lake Campgrounds remain open, but campers as well as day use visitors to the North Fork need to be aware of the Evacuation Warning. The issuance of new wilderness permits is now being restricted entering and exiting the North Fork area due to the wildland fire evacuation warning. Backpackers currently in the backcountry will be allowed to exit via the North Fork as long as conditions allow.

An Evacuation Warning is being issued because current or projected threats from hazards associated with the Hay Creek Fire are severe enough to indicate a good probability of the need to evacuate. A warning is equivalent to the "Set" in the Ready, Set, Go notification system.

Effective Monday, July 26, Stage 2 Fire Restrictions are in effect in Glacier National Park.
These restrictions are imposed to reduce the risk of fire in order to protect public and employee health and safety, and to protect National Park Service lands, resources, and facilities during the current period of increased fire danger and reduced availability of wildland fire fighting resources.

Building, maintaining, attending, or using a fire, campfire, charcoal, or wood stove fire, including within a developed recreation site or improved site is prohibited.
This restriction includes all Wilderness Campgrounds located within Glacier National Park.

Exception: The prohibition does not apply to devices solely fueled by liquid petroleum or LPG fuels that can be turned on and off. Such devices can only be used in an area that is barren or cleared of all overhead and surrounding flammable materials within 3 feet of the device.
Smoking, except within an enclosed vehicle or building, a developed recreation site, or while stopped in an area at least three feet in diameter that is barren or cleared of all flammable materials is prohibited.

Operating motorized vehicles off designated roads and trails is prohibited.

The following acts are prohibited from 1:00 pm to 1:00 am:
Operating any internal combustion engine.
Welding, or operating acetlyene or other torch with an open flame.
Using an explosive.
Exception: Operating motorized vehicles on designated roads.
---
Smoke from fires to the west of the park is currently thick at times. Check out the park's webcams for current views.
Other Related Links
Last updated: July 25, 2021