Native Plant Restoration and Citizen Science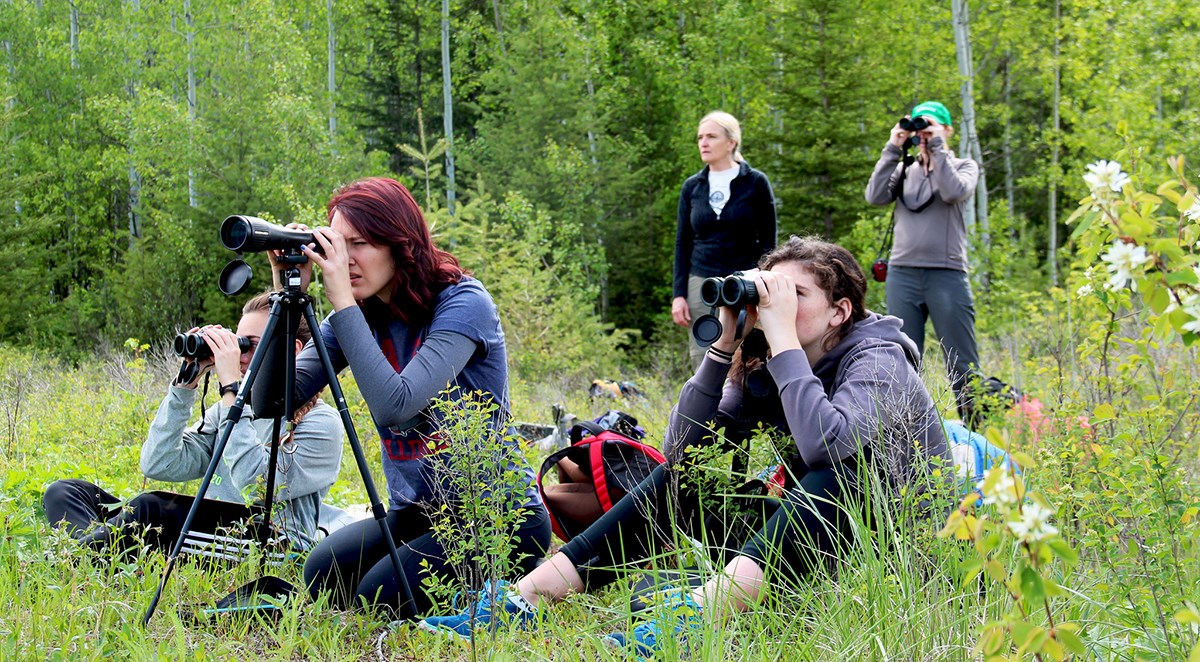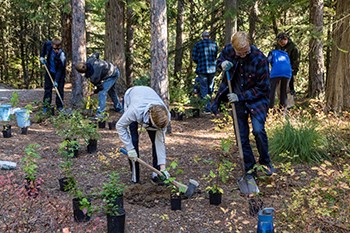 Native Plant Restoration Field Trips
Help your students become STARS by involving them in a highly interactive, curriculum-based field trip in Glacier. STARS stands for Students Taking Action in Restoration and Stewardship.
During these innovative field trips, students will have a chance to be caretakers of their public lands, and get their hands dirty planting native plants in the ground or browsing like a moose as they collect seeds for future replanting efforts. The goal of the program is to educate students about human impacts to native plant communities and to promote increased stewardship of Glacier National Park.
Available only in fall
Available both fall and spring
Overview of STARS Field Trips
A limited number of these field trips are available. Native plant restoration staff will be on hand to lead the activities and share their expertise with the students.
Grades 6-12
Usually limited to 20 students
Typically last for 2–2.5 hours
Available Monday-Thursday

Fall 2019 Dates: September 9 - October 3
Spring 2020 Dates: May 11 - June 4
Teachers can start contacting us for spring field trips in March
Groups should know that they will be walking/hiking, carrying items up and down the trail, and getting their hands dirty! Activities happen in the rain, sun, wind, or snow.
Visit the Scheduling & Guidelines page to reserve this trip. Generally, native plant work is half-day and teachers combine it with a hike or other activity in the park.
Schools participating in the STARS program are eligible to apply for travel grants to assist with covering bus transportation costs to the park.
Sample Field Trip Schedule
9:45 Meet bus at planting or seed collection site
10:00-10:15 Intro about Restoration Program
10:15-11:00 Groups work on planting or seed collection
11:00 Switch work groups
11:05-11:45 Groups work on planting or seed collection
11:50 Break for lunch
12:30 Depart or explore the park on your own
Groups will leave the park feeling tired and sweaty but also filled with a huge sense of accomplishment for the work they've completed in re-vegetating a human-impacted area of the park.
Native Plant Restoration Program Background
Glacier has a comprehensive restoration program to restore structure, function, and plant diversity to impacted areas. Indigenous plant material is used to maintain genetic integrity. Native soils and plants are salvaged and stored for replanting whenever possible. Seeds and cuttings are collected annually and propagated in the park's native plant nursery for replanting. Completed projects are monitored to evaluate the effectiveness of revegetation efforts. In addition to roadside rehabilitation, other projects include repair of a wide range of vegetation and soil impacts in campgrounds, scenic vistas, and developed areas throughout Glacier National Park.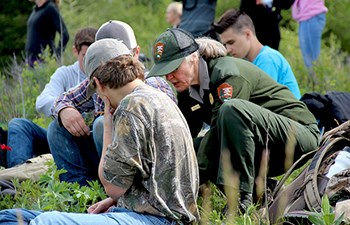 Citizen Science Field Trips
There are field trip opportunities for a limited number of middle and high school classrooms interested in participating in our Citizen Science projects. The Glacier National Park Citizen Science Program engages students in field data collection, like wildlife monitoring, that actively contributes to biology research in the park.
Educators interested in Citizen Science field trips should email the Crown of the Continent Research Learning Center.
YES! Program
A high school citizen science program called Youth Exploring Science (Y.E.S.!) began in 2011 and is focused on providing an intensive exploration of the scientific method, classroom instruction sessions, and field trips. Students develop research questions, collect field data, and analyze data from our public Citizen Science Program. The instruction is curriculum-based and aims to empower students to put science into action to answer their own questions about the ecosystem.
Last updated: August 30, 2019