Glacier Plant Explorers: Scouting for Seeds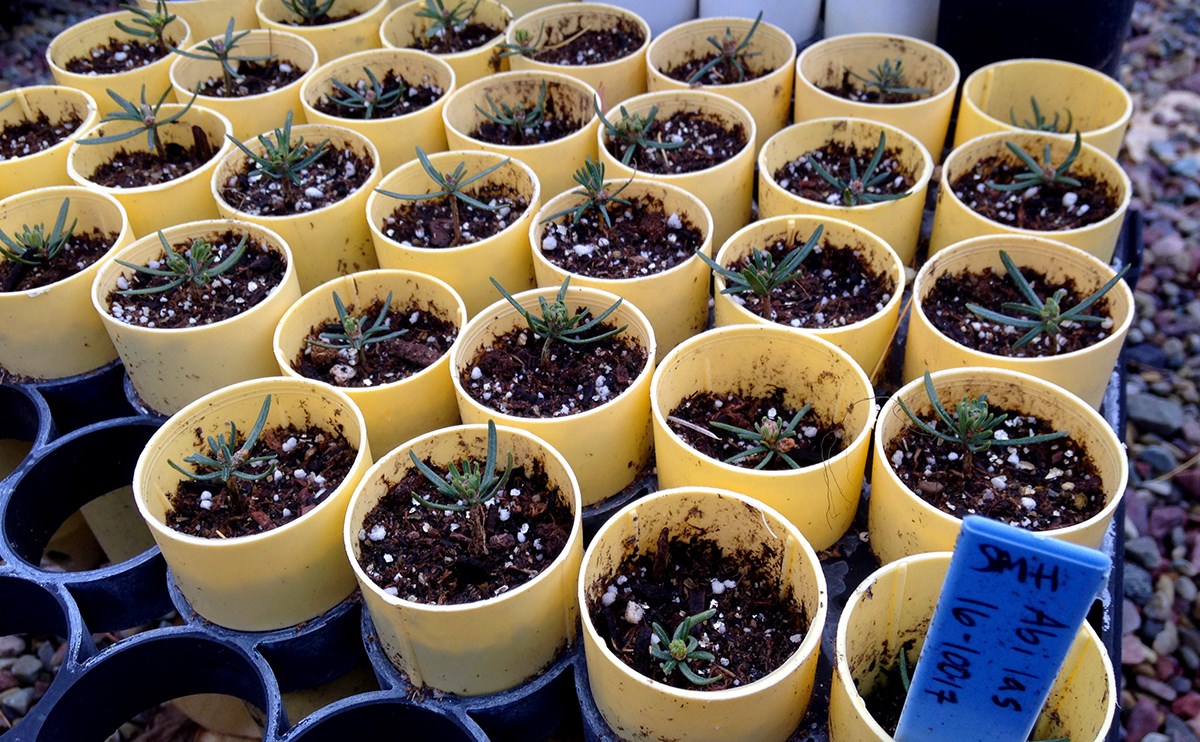 Students will participate in a hands-on seed collection field trip in the Fall. The activities will be led by a ranger or native plant nursery staff.
The life of a seed is a complex series of biological events. Knowledge of these processes and seedling life cycle is necessary for successful collection, harvesting, storage and use of seeds for Native Plant Restoration in Glacier National Park.
Grades: 6–12
Locations: West or East side of the park
Duration: 2–2.5 hours
Group Size: 20 students maximum
Skills: Observe (using all senses), sort/classify, compare & contrast, match, count, communicate findings
Vocabulary: (See the bolded words in the objectives below.)
Subjects: Biodiversity, Biology: Plants, Plant Restoration, Stewardship, Ecology, Wilderness
Montana Content and Performance Standards:
Science Standard 1: Design scientific investigations...
Science Standard 3: Demonstrate knowledge of living things...
Objectives
Students will be able to:
Describe importance of seed collection to Native American cultures

Understand the importance of safety while collecting native plant seeds

Discuss plants as part of a greater plant community

Use a dichotomous key to identify the plants students will be collecting seed from

List three different dispersal strategies of seeds

Classify stages of seed maturation

Identify the components of a mature ripe seed vs unripe seed

Differentiate between an Angiosperm and a Gymnosperm

Define Leave No Trace seed collection practices

Properly collect different types of fruits and seed, being aware of not collecting no more than 1/3 of any seed in a population, spreading out to not all collect from the same plants.

Take a look at mushrooms and ferns to compare spore producing plants with seed producing plants.

Understand the importance of Genetic Integrity in seed collection and planting
Field Trip Logistics
Teachers wishing to have their students participate in the seed collection field trip must have their classes divided into groups of no more than 10 students. For example, a bus of 20 students would be divided into 2 groups of 10 students each.
Reserve Your Trip
Visit the Scheduling & Guidelines page to find the reservation form as well as tips for a successful day in the park.
If you have questions, email or call the Education Specialist at 406-888-5837.
Preparing for Your Trip
Students that spend time preparing for their visit get more out of a field trip to the park. Activities post-visit also help to reinforce information learned during the trip.
The following are some suggested activities and supplementary materials:
Last updated: September 24, 2019