Youth Exploring Science (YES!)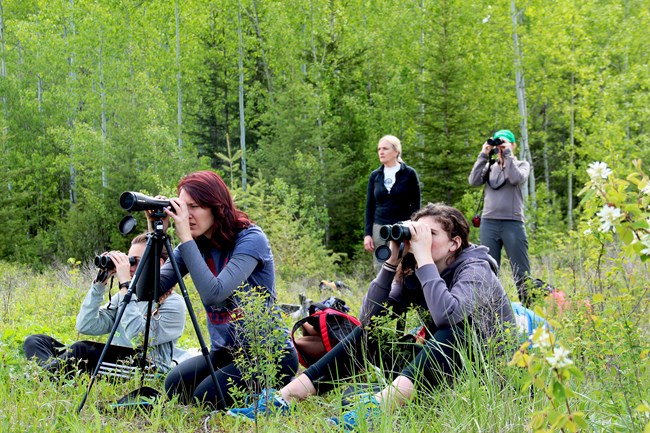 The CCRLC Youth Exploring Science (YES!) program works with educators to incorporate training and protocols from our citizen science program with focused and intensive exploration of the scientific method. Students learn the scientific method, develop hypotheses, conduct field surveys, and analyze data to test their hypotheses. Using large datasets generated by the common loon and high country citizen science projects, students learn how scientists use and analyze field data to answer real-world research questions.
YES! is geared toward professional educators who work with high school and college students, but also serves other education-focused youth groups. Instruction is curriculum-based and aims to empower students to put science into action. Field studies allow youth to experience the fields of widlife biology and ecology and begin to understand the role of resource managers in making management decisions based on science.
To find out more about YES! and other hands-on science opportunities for students, contact the Crown of the Continent Research Learning Center's
Citizen Science Program
.
Last updated: January 17, 2020