Things To Do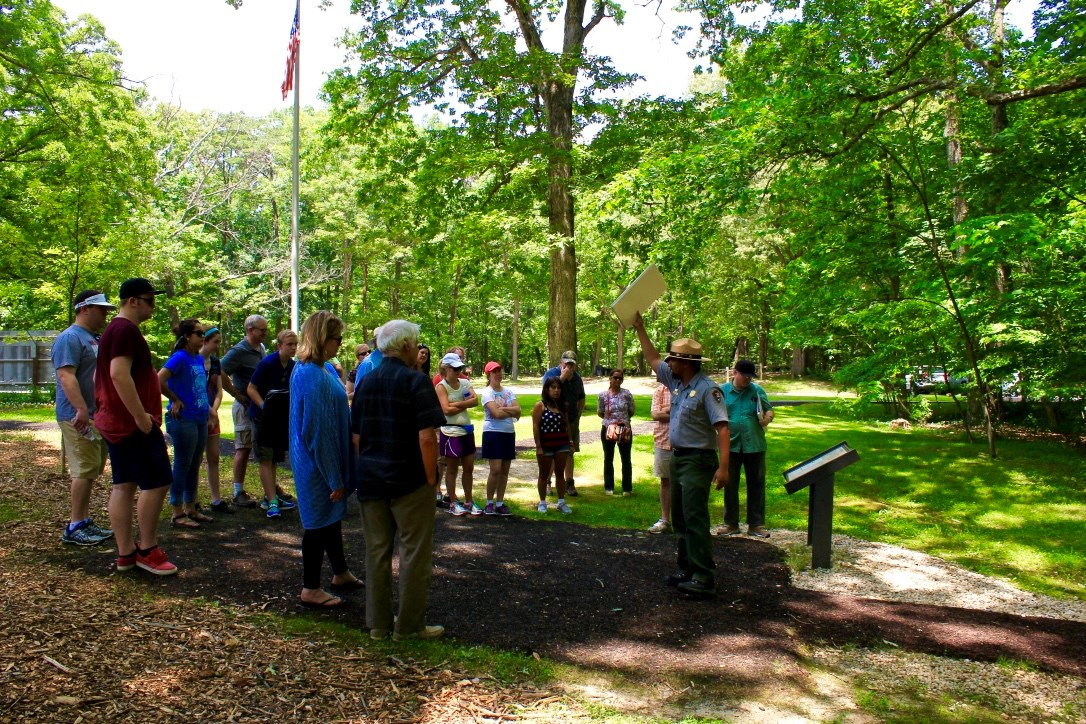 Fredericksburg and Spotsylvania National Military Park has four major Civil War Battlefields and several related historic buildings. Whether you have a couple of hours or a couple of days to spend with us, there's plenty to do and explore around the park!
Before you check out our suggestions below, check our Operating Hours and Seasons page for building hours and guided tour offerings.
If you have…


One Hour:

•Visit one of our two visitor centers: the Fredericksburg Battlefield Visitor Center or the Chancellorsville Battlefield Visitor Center.
•Pick up a park map, watch our 22-minute orientation film and look through our exhibits. You may also want to venture around the outside of our visitor centers and take a self-guided walking tour of the Sunken Road (at Fredericksburg) or the Wounding of Stonewall Jackson (at Chancellorsville).

Half-Day:

•Check out our guided tour offerings during the warmer seasons. Touring with one of our park historians is the best way to understand a battlefield or site and its significance!
•Take a self-guided driving tour of one of our four battlefields.
•Stop at Chatham on the Fredericksburg Battlefield and tour the historic plantation home. The home was a hospital, headquarters, and communication center during the battle.
•Stop at Ellwood if you are on the Wilderness Battlefield. Tour the house in the warmer months, or if it's the off-season, walk the grounds of this hospital and Union Headquarters during the Battle of the Wilderness. Take a walk to the family cemetery to see the arm of Stonewall Jackson.
•If you are traveling south, head to the "Stonewall" Jackson Death Site at Guinea Station. You can stand in the room where Confederate General "Stonewall" Jackson died. The small plantation office building is open for tours.

Multiple Days:

•Rent or purchase a self guided driving tour CD of the battlefields. You can obtain the CD in one of our two park bookstores. Each CD will take approximately 2-3 hours to complete.
•Walk some of the trails. Spotsylvania has a beautiful 7 mile trail that criss-cross the battlefield. The Wilderness Battlefield has the Gordon Flank Attack Trail, a two mile trail following old road ways, battle trenches, and the north end of the battlefield.
•Visit the Old Salem Church on Route 3. The church is open seasonally, so be sure to check our hours of operation. Scars of battle still are visible on the inside and outside of the church.


Last updated: October 5, 2021