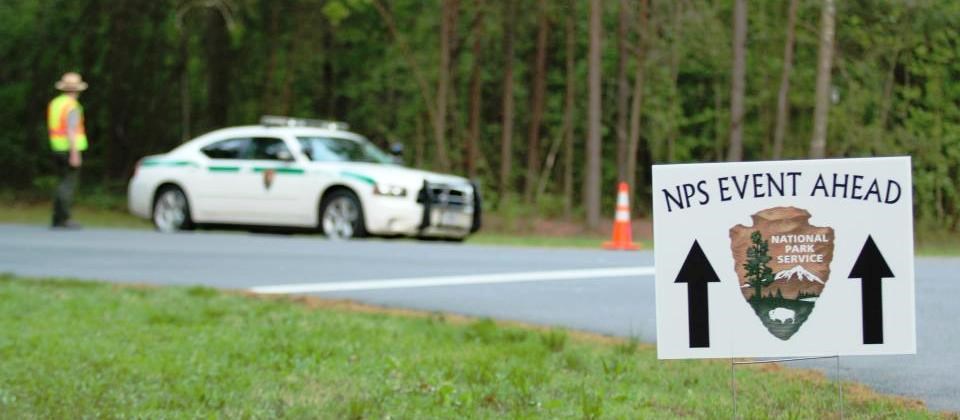 The following are special events scheduled at the park or at institutions hosting programs by or in cooperation with park historical staff. For more information, including possible schedule changes due to inclement weather or other factors, please call the park at 540-693-3200 and/or check the park's facebook page.
For more details on each event, check our Events Calendar.

Missed a program you really wanted to attend? Check to see if it was livestreamed, and watch from the comfort of your own home!

This listing contains events either within the park, or events hosted or facilitated by park staff or one of our partners. Looking for other Civil War events in the Fredericksburg area? Check out the Fredericksburg community event calendar for more!
Note: The list below does not include the park's popular, free History at Sunset programs that occur on Friday evenings each summer, or our Fit-History Hiking Series in the spring and fall.
Events are added as dates and times are confirmed. Please check back as event dates draw nearer for more details.

---
Fourth of July Concert at Old Salem Church
July 4, 2018, 7 p.m.
Join the National Park Service and Salem Baptist Church for a musical celebration of our nation's history on the lawn of historic Old Salem Church on July 4, 2018. The Mid-Atlantic Wind Symphony under the direction of Aaron Noe will provide the music—a mix of patriotic and historic tunes suitable for the day. The program will begin at 7:00 p.m. and last just over an hour. Admission is free. Bring a lawn chair! Old Salem Church will be open to visitors for an hour before the formal program begins.
Parking for the event will be at new Salem Baptist Church, 4044 Plank Road, Fredericksburg, 22407—immediately adjacent to the historic sanctuary. In the event of rain, the program will be moved inside to the adjacent Family Life Center at new Salem Church.
Historic Salem Baptist Church was built in 1844 and witnessed battle in May 1863. The walls of the church, inside and out, still bear the scars. In 1961, the congregation of Salem Baptist Church donated the historic sanctuary to the National Park Service. Today the congregation thrives in the newer sanctuary constructed in 1955. Volunteers from the congregation keep the historic church open to visitors on weekend summer days, from 2 – 5 p.m.
Summer Campfire Programs
Telling stories by the light of a crackling campfire is a summer tradition. Can you think of a better way to learn about the Civil War?

In 2018, historians at Fredericksburg & Spotsylvania National Military Park will offer three campfire programs. With themes such as survival, freedom, and the five senses, each program will explore stories and experiences to help us better understand life during the Civil War. All programs will last 60 minutes. Please bring a lawn chair, bug spray, and a flashlight for the return trip to your vehicle. See start times and locations on the schedule below:

Saturday, June 30: Survivors: Witnesses to War
What did it mean to survive the Civil War? Hear about the experiences of four survivors in their own words, and learn how war changed their lives forever. Meet at the Fredericksburg Battlefield Visitor Center, 1013 Lafayette Blvd, 22401. Program begins at 8 p.m.

Saturday, August 4: No One Path to Freedom
Join us as we trace the lives of two freedom-seekers enslaved at Chatham, and their diverging paths to freedom. Learn how historians uncover these stories with limited source material. Meet at Chatham Plantation, 120 Chatham Lane, 22405. Program begins at 8 p.m.

Saturday, September 1: A Sense of History
Understand the fighting through sight, sound, smell, and touch as well as words with an interactive sensory program about the Battle of Fredericksburg. Includes living history demonstrations. Meet at the Fredericksburg Battlefield Visitor Center, 1013 Lafayette Blvd, 22401. Program begins at 7:30 p.m.

All events are free and open to the public. For more information, call the Fredericksburg Battlefield Visitor Center at 540-693-3200 x 4040.