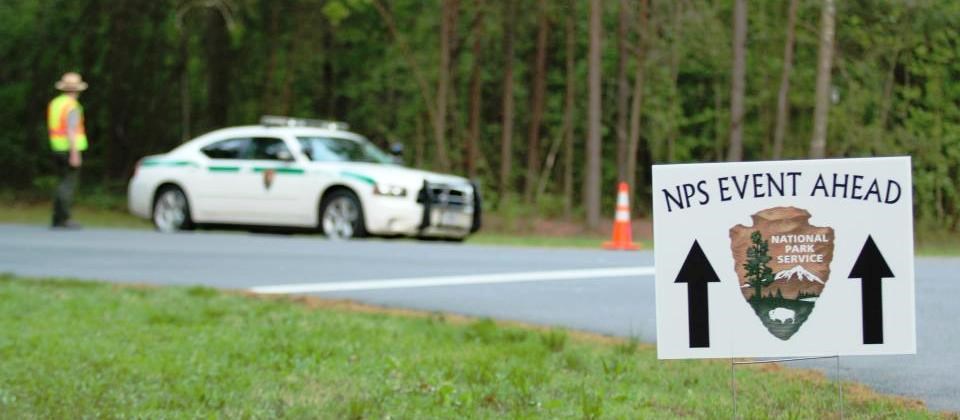 The following are special events scheduled at the park or at institutions hosting programs by or in cooperation with park historical staff. For more information, including possible schedule changes due to inclement weather or other factors, please call the park at 540-693-3200 and/or check the park's facebook page.
For more details on each event, check our Events Calendar.

Missed a program you really wanted to attend? Check to see if it was livestreamed, and watch from the comfort of your own home!

This listing contains events either within the park, or events hosted or facilitated by park staff or one of our partners. Looking for other Civil War events in the Fredericksburg area? Check out the Fredericksburg community event calendar for more!
Note: The list below does not include the park's popular, free History at Sunset programs that occur on Friday evenings each summer, or our Fit-History Hiking Series in the spring and fall.
Events are added as dates and times are confirmed. Please check back as event dates draw nearer for more details.

---
Walking Tours: Untold Stories of a Search for Freedom
Friday, February 9, 6pm – 9pm
Fredericksburg United Methodist Church, 308 Hanover St, Fredericksburg
Secret Codes, A Chatham Slave, and the Reverend Turner – Moments in Black History

"Witness" three untold stories of African Americans during and after the Civil War as they searched for freedom and civil rights. Join in commemorating Black History Month by participating in a living history event presenting three different vignettes at three historic churches in downtown Fredericksburg. These scenes from the lives of enslaved persons as well as new freedmen during the Civil War era will take place on Friday, February 9, from 6:00 P.M. to 9:00 P.M.

The tours will start at the Fredericksburg United Methodist Church, at 308 Hanover Street. Visitors may find parking behind the church in the church parking lot on Charlotte Street, as well as street parking. Please use the entrance on the Charlotte Street side of the church, which is where the tours will originate.

Friends of Wilderness Battlefield is coordinating this event with the help of the three host churches: Fredericksburg United Methodist Church, Shiloh Baptist Church (New Site) and St. George's Episcopal Church. Also collaborating with the event are the Fredericksburg and Spotsylvania National Military Park, the John J. Wright Educational and Cultural Center Museum, the 23rd United States Colored Troops, and the Women of the Civil War.

The first tour will start promptly at 6:05 P.M., with subsequent tours departing every 20 minutes. Each tour will last approximately one hour and involves moderate walking. The tour will end with the third vignette at Shiloh Baptist Church (New Site) followed by refreshments. A nominal donation of $5 per person is suggested and will be taken at the door. Cash or check only, please.

To reserve a spot for a tour, please sign up at our website www.fowb.org, where you may request which tour you would like to take. Time slots for tours are: 6:05, 6:25, 6:45, 7:05, 7:25, and 7:45 P.M. Please note that space is limited with only 25 spaces per tour, so signing up early is advised!

Contact Kim Harmon, kimrharmon@excite.com, 217–299–1102