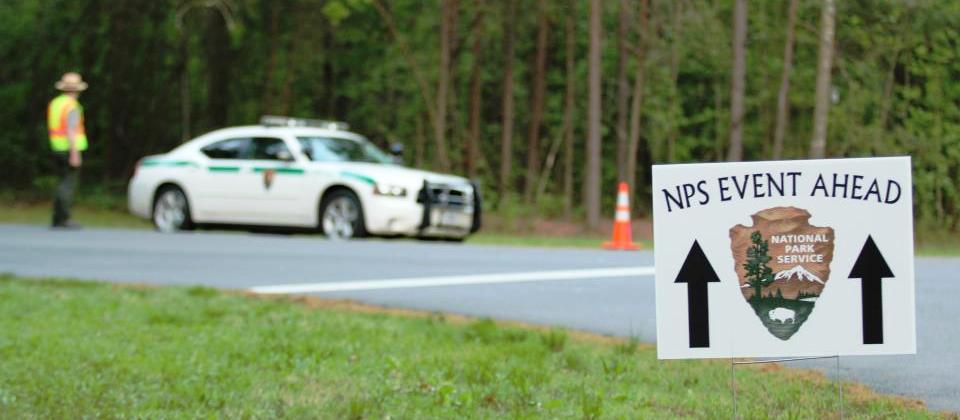 The following are special events scheduled at the park or at institutions hosting programs by or in cooperation with park historical staff. For more information, including possible schedule changes due to inclement weather or other factors, please call the park at 540-693-3200 and/or check the park's facebook page.
For more details on each event, check our Events Calendar.

Missed a program you really wanted to attend? Check to see if it was livestreamed, and watch from the comfort of your own home!

This listing contains events either within the park, or events hosted or facilitated by park staff or one of our partners. Looking for other Civil War events in the Fredericksburg area? Check out the Fredericksburg community event calendar for more!
Note: The list below does not include the park's popular, free History at Sunset programs that occur on Friday evenings each summer, or our Fit-History Hiking Series in the spring and fall.
Events are added as dates and times are confirmed. Please check back as event dates draw nearer for more details.

---
Campfire Programs 2017
The series of three Campfire Programs will give visitors and historians a chance to explore more topical themes. All campfire programs will take place at the Fredericksburg Battlefield Visitor Center. All begin at 8 p.m. and are free. Bring a lawn chair!
Sat. June 10:
Brave Enough to be Afraid: Fear and Courage in Battle.
Beth Parnicza will use her immense knowledge of local battles to explore the very human reaction to combat—a reaction that embodied both fear and courage.
Sat. July 22:
"We Wished for Night": Darkness and Night on the Battlefield.
For some, night meant relief. For others, it intensified fear. Peter Maugle will look at how battlefields changed when the sun went down, and what it meant for those who had no choice but to endure in place.
Sat. Aug. 12:
Aftermath: The Wounded and the Dead.
John Hennessy will look at the immense efforts to cope with the aftermath of battle in the Fredericksburg region, from treating the wounded, to burying the dead, to, finally, according the dead dignified burials.
Looking for
History at Sunset
? Check its page for the schedule!