Guided Tours
Quick Links
Staff Rides

Military groups can use the battlefield for hands-on training on guided staff rides.

Parks as Classrooms

Bring history to your students, in the classroom and at the park.

Special Events

The park hosts many special events throughout the year. See if one coincides with your visit!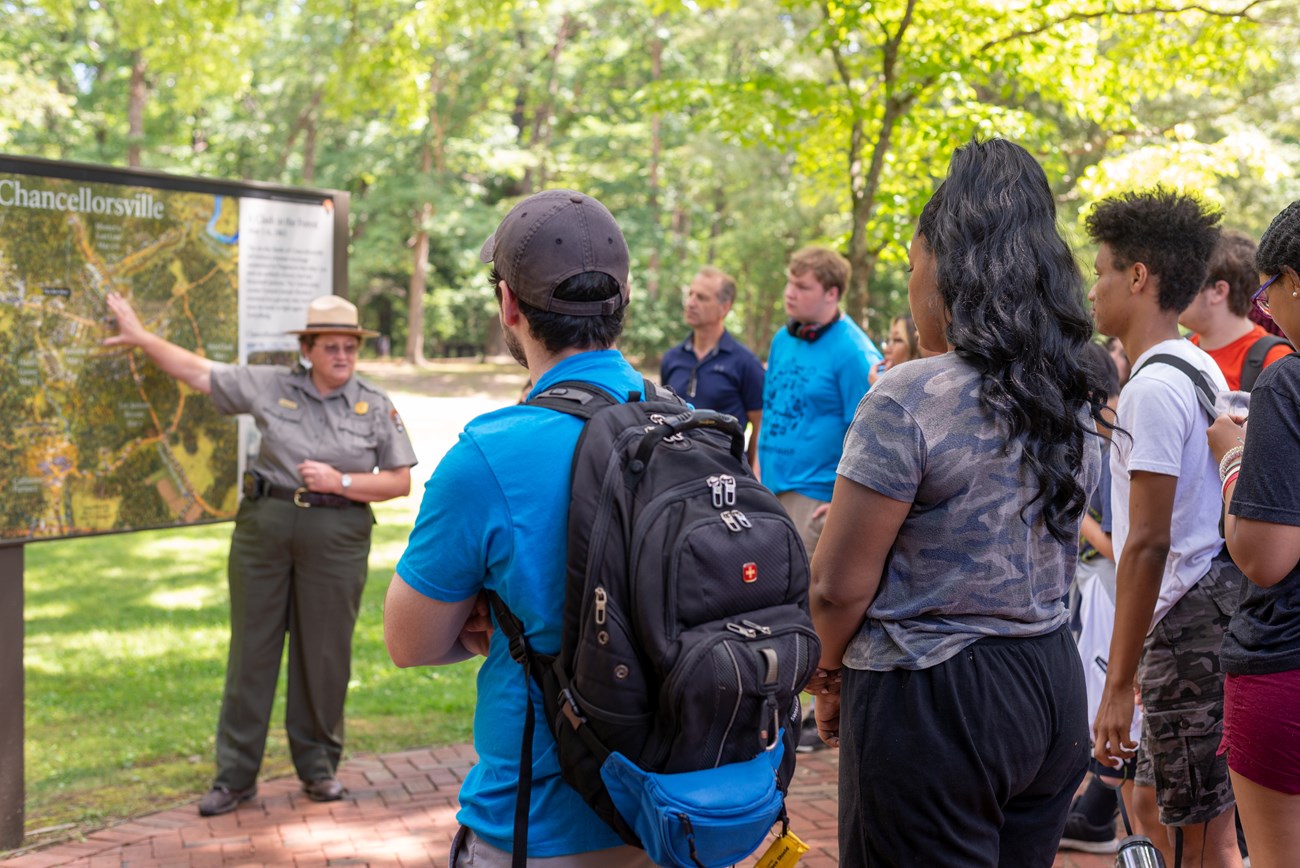 Ranger Programs
For the current program schedule, see the Operating Hours & Seasons page, or check the calendar below to see if programs are happening during your visit.

The park offers a set of standard programs, free and open to the public. During the summer season programs occur daily, with occasional special programs and events on the weekends. During the spring and fall, programs are typically offered during the weekends when staffing allows. The park generally offers very little programming in the winter.
Battle Overview Talks
Park staff are happy to give brief unscheduled battle overviews (typically 15-20 minutes) from the Fredericksburg or Chancellorsville Battlefield Visitor Centers, when staffing levels and circumstances allow. If you are visiting at a time when no Ranger programs are scheduled, but would be interested in a short talk, feel free to ask the staff member at the desk.
Battlefield Guides
Fredericksburg and Spotsylvania National Military Park does not provide personal guided tours of the battlefield, however, there are a number of private guides in the region who do provide this service.
Bringing a Group to the Park
If you are bringing a large group to the park you may need to apply for a permit. Visit Permits & Reservations to learn about permits.

If you have any questions or special requests, e-mail us.
Last updated: January 17, 2022