Guided Tours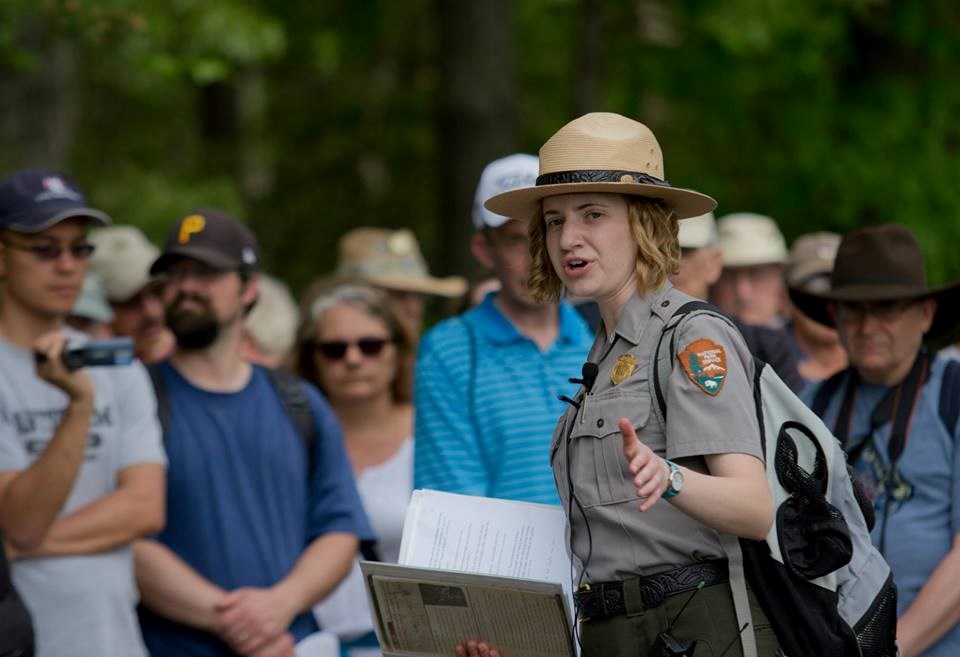 Interested in taking an overview tour?

During seasons with high visitation (typcially the summer months and weekends in the spring and fall), the park offers a set of standard walking tours which are free and open to the public. Please see our Operating Hours and Seasons page for information on regularly scheduled guided tours.
Looking for something different or more extensive?

Other guided tour requests can usually be accommodated from special groups. The earlier a group is able to schedule their visit, the more likely the park will be able to accommodate, so call early! See the contact information below:
Have a large group visiting in the off-season, or on a tight schedule? To schedule a brief orientation talk (25-45 minutes, free), contact Greg Mertz by calling (540) 693-3200 x 4100.

If you are planning a

military staff ride

, check out some additional information and suggestions by following the link.

Those wanting guides for Civil War Round Tables or other group tours should contact Greg Mertz by calling (540) 693-3200 x 4100.

Teachers wanting guides for

school field trips should contact education coordinator Peter Maugle by email at peter_maugle@nps.gov
Also see the special events page for additional programs.
Last updated: November 21, 2017