Wilderness Battlefield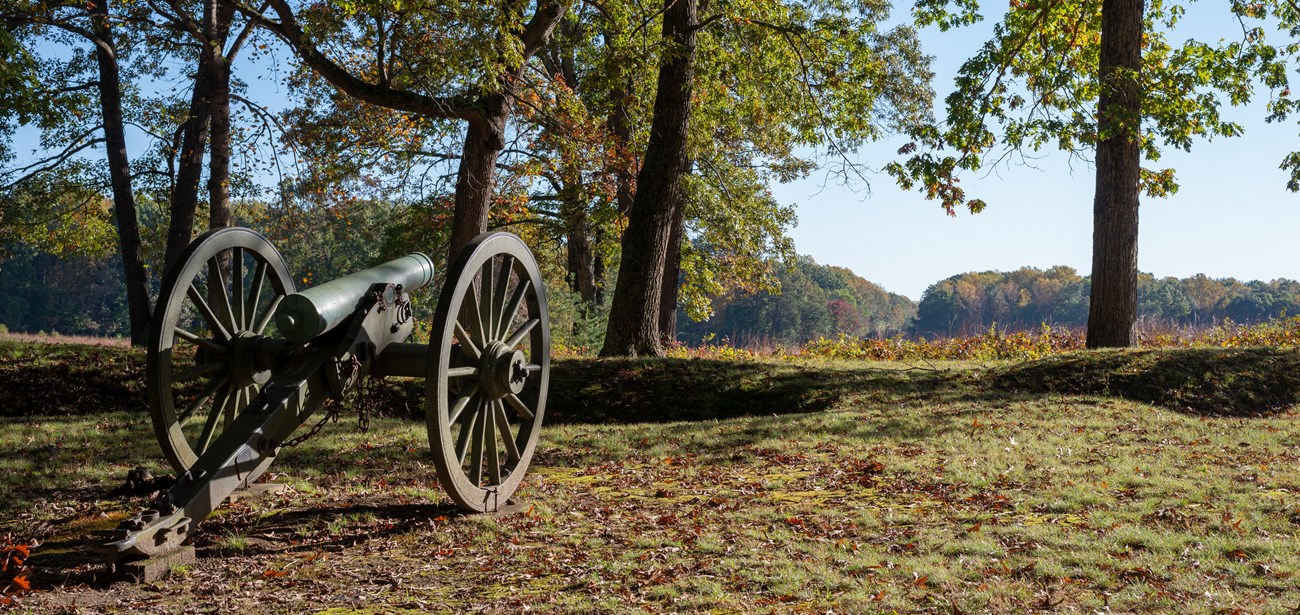 Visiting the Battlefield
The Battle of the Wilderness took place over two days in May 1864. After US forces held the two intersections around which the fighting took place, they continued south, only to re-engage Confederate forces at Spotsylvania Court House. The park's visitor services, driving route, and trails provide a variety of options for exploring and connecting with the history of the battle. 
Check the Operating Hours & Seasons page for our current hours and program schedule. 

Wilderness Exhibit Shelter
Open sunrise to sunset
35347 Constitution Highway, Locust Grove, VA 22508
Open-air exhibits to orient visitors to the Battle of the Wilderness. No facilities available.

Ellwood Manor
Grounds open sunrise to sunset, building open seasonally
36380 Constitution Highway, Orange, VA 22960
When open, speak with staff about the history of Ellwood Manor and its role in the Chancellorsville and Wilderness Campaigns.

*The Chancellorsville Battlefield Visitor Center includes exhibits covering the Battle of the Wilderness The Wilderness passport stamp is available at Chancellorsville when Ellwood is closed.*
The Wilderness Driving Tour follows the numbered stops on the park map. Below is a summary of the driving tour. Follow the driving tour on the NPS App (best for following the tour onsite, available at the Apple Store and on Google Play, audio is currently in development for this tour)
Grant's Headquarters: Recently appointed to command all the US Armies, General Ulysses S. Grant made his headquarters during the Battle of the Wilderness, the first engagement in the Overland Campaign, at this spot.
Wilderness Exhibit Shelter: Gain an overview of the battle here and walk Saunders Field, the location of the first and last actions in the Battle of the Wilderness.
Saunders Field: View Saunders Field from the Confederate earthworks located here. US and Confederate forces reached a stalemate here.
Higgerson Farm: Intense fighting occurred in the fields and woods around the Higgerson Farm.
Chewning Farm: Key ground and roads around the Chewning Farm were placed between the Confederates fighting on the Orange Tunrpike and the Orange Plank Road.
Tapp Field: Confederates arrived here on May 5 and, from here, would struggle to take the intersection with the Brock Road, held by US forces for the duration of the battle.
Longstreet's Wounding: Confederate General James Longstreet was wounded by friendly fire after his men helped push back an assault by US forces on the morning of May 6.
Brock Road-Plank Road Intersection: Heavy fighting occurred here on both days of the battle as US and Confederate forces vied for control of the intersection.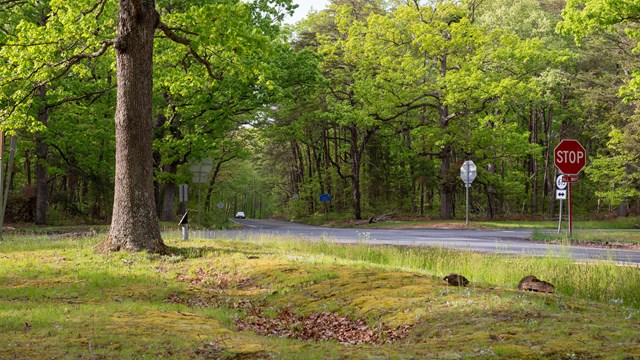 Wilderness Driving Tour
Learn about the opening action of the Overland Campaign with this audio tour that follows the Wilderness Battlefield Driving Tour.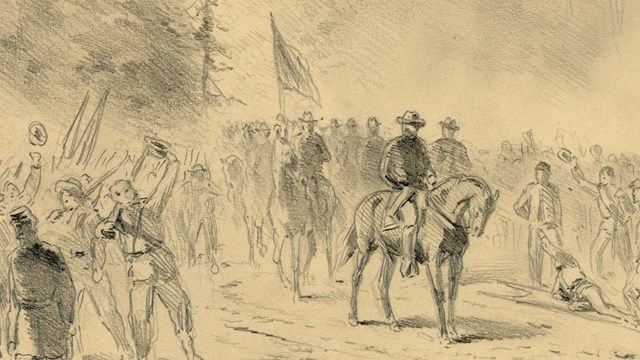 Battle of the Wilderness
Federal forces marched south again in the spring of 1864, this time with General U.S. Grant in command.
Explore the Wilderness Battlefield
Last updated: November 17, 2023