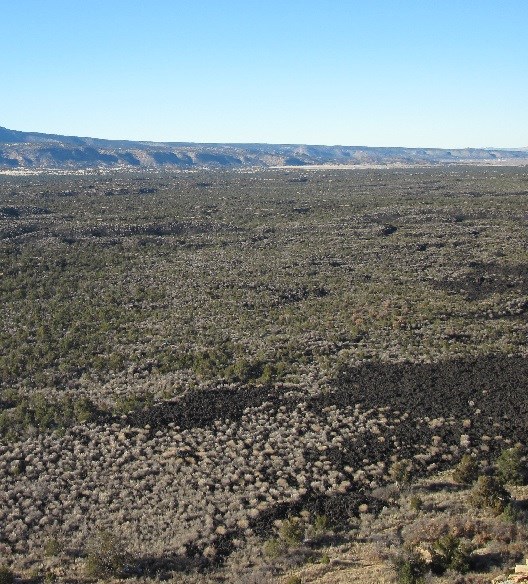 Highway 117 is one of the routes used to access the sites of El Malpais National Monument. From trails in lava flows to huge vistas, Highway 117 allows access to many points of interest. If you are looking for a scenic drive, even the road itself has amazing scenery and views of lava and sandstone features
National Park Service areas along Highway 117 include:
-
Sandstone Bluffs
-
Acoma-Zuni Trailhead
-
Lava Falls Area
Highway 117 also has many sites that are in El Malpais National Conservation Area managed by the Bureau of Land Management (BLM). For information about the national conservation area's sites, please visit the
BLM's website
.