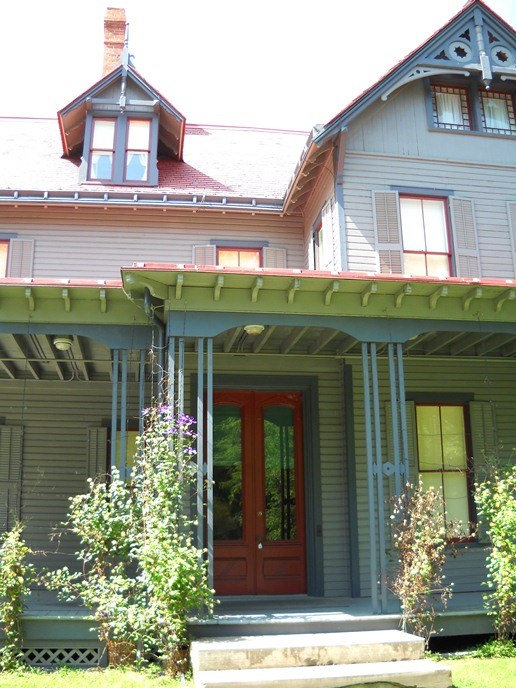 Guided tours of the Garfield home are our most popular feature, and occur on a timed basis throughout the year. Visitors are guided through the home on staff-led tours, which last approximately 45 minutes. Fees are $10 for visitors 16 years and older; 15 and under are free, along with holders of the America the Beautiful National Parks and Federal Recreational Lands Passes (Senior, Annual, Military, Access, Every Kid in a Park). See the back of your pass for details. Passes may be purchased/issued at the park's Visitor Center. The home is wheelchair accessible, and the site has wheelchairs for visitor use as well as a golf cart which staff may use to shuttle visitors with physical difficulties to the Garfield home.

May 1 through October 31
James A. Garfield National Historic Site is open daily from 10 a.m. to 5 p.m. Check below for holiday closures.
November 1 to April 30
James A. Garfield National Historic Site is open Fridays, Saturdays and Sundays only from 10 a.m. to 5 p.m. (closed Monday through Thursday). Adult and school groups may make reservations during the week by calling 440-255-8722 x1225.




Holiday closures:
Thanksgiving Day
Christmas Day
New Years Day
Fee Free Days:
February 20 — Presidents Day
April 21 — National Park Week
July 21 - 22 - Civil War Weekend
September 22 — National Public Lands Day
November 11 — Veterans Day
The last house tour leaves at 4:15 p.m. daily. Tours may be limited.