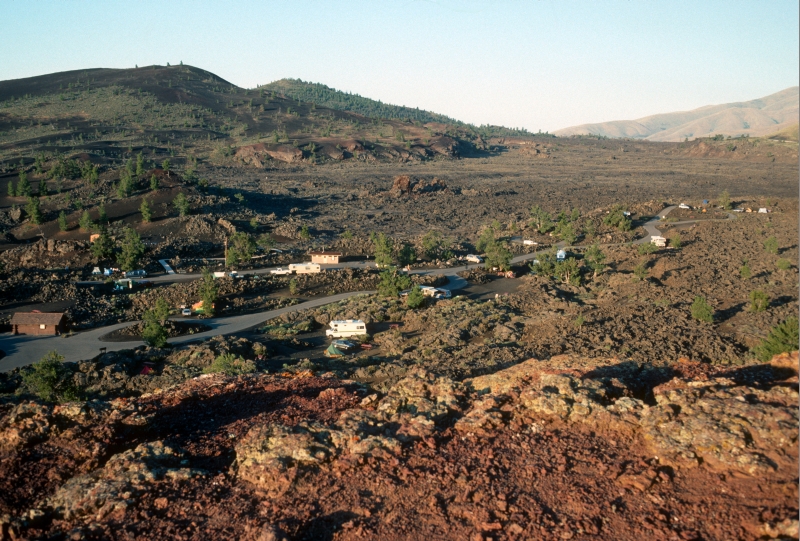 Lava Flow Campground is Closed
Find out more about camping outside of Craters of the Moon. To learn more about the Lava Flow Campground renovation project click here.

The Visitor Center is open daily from 8 a.m. until 6 p.m. The physical address for the visitor center is 1266 Craters Loop Road.

The 7-mile Loop Road and all trails are open. Make sure to obtain a permit at the visitor center before entering any cave or spending the night in the Wilderness.