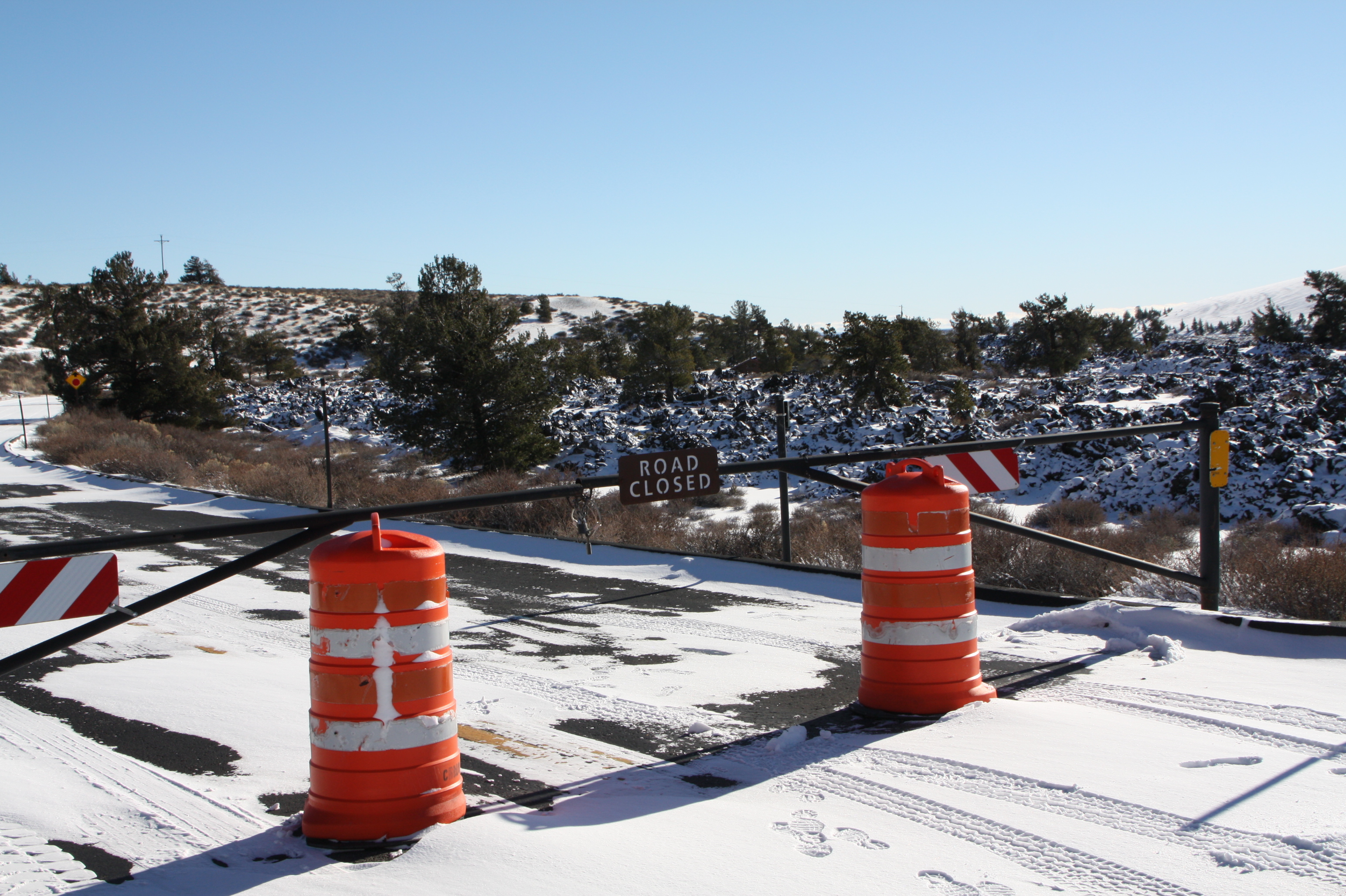 Loop Road is Closed for the Winter
Snow accumulation has led to the closure of the 7-mile Loop Drive.The road is now closed to motorized travel just beyond the Visitor Center parking lot. Foot travel is permitted on the winter trail beyond the gate. Bicycles and pets on leash are currently permitted until grooming begins on the Winter Trail for skiing and snowshoeing.

The Lava Flow campground is accessible only on foot (1/4 mile walk from the visitor center lot) for free winter camping.

The Visitor Center is open daily from 8 a.m. until 4:30 p.m. The physical address for the visitor center is 1266 Craters Loop Road, about half way between Arco and Carey on US Highway 20/26/93.