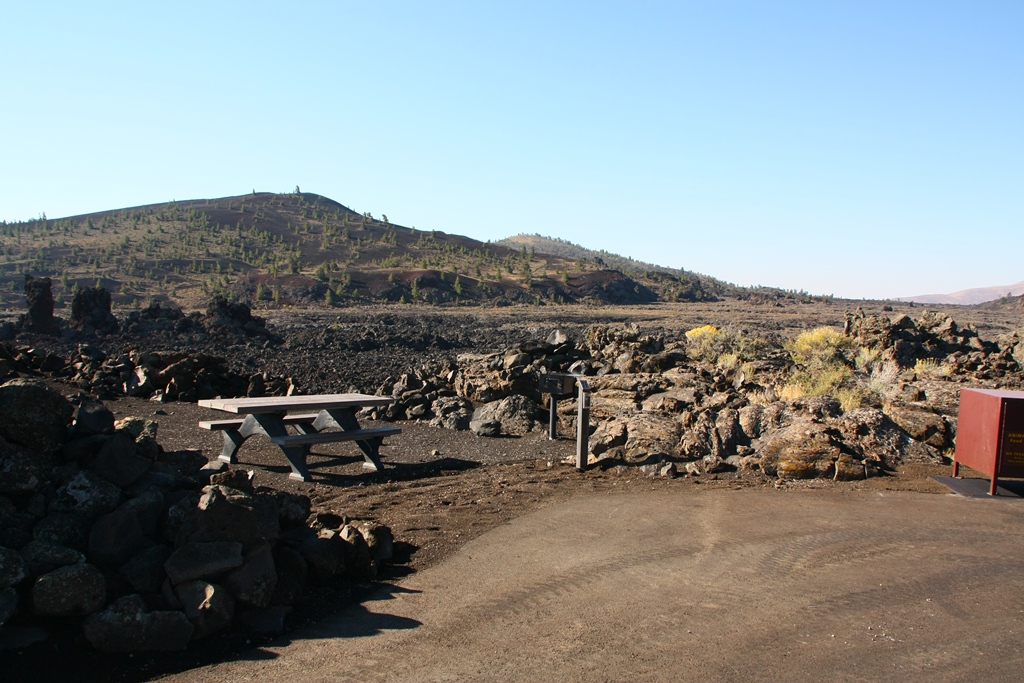 Lava Flow Campground is Open
After undergoing a major renovation project, the Lava Flow Campground is now open. All campsites will continue to be available on a first come-first served basis. Payment is accepted by credit card at the automated fee machine at any time. In order to keep the pipes from freezing, water will be turned off to the Lava Flow Campground on Monday, Oct. 24. The Lava Flow campground will remain accessible for public camping at reduced rates until the road is closed by snow later in the season. The Group Campground is already closed for the season. More camping information...

The Visitor Center is open daily from 8 a.m. until 4:30 p.m. The physical address for the visitor center is 1266 Craters Loop Road, about half way between Arco and Carey on US Highway 20/26/93.
The 7-mile Loop Drive and all trails are open. Make sure to obtain a permit at the visitor center before entering any cave or spending the night in the Wilderness.