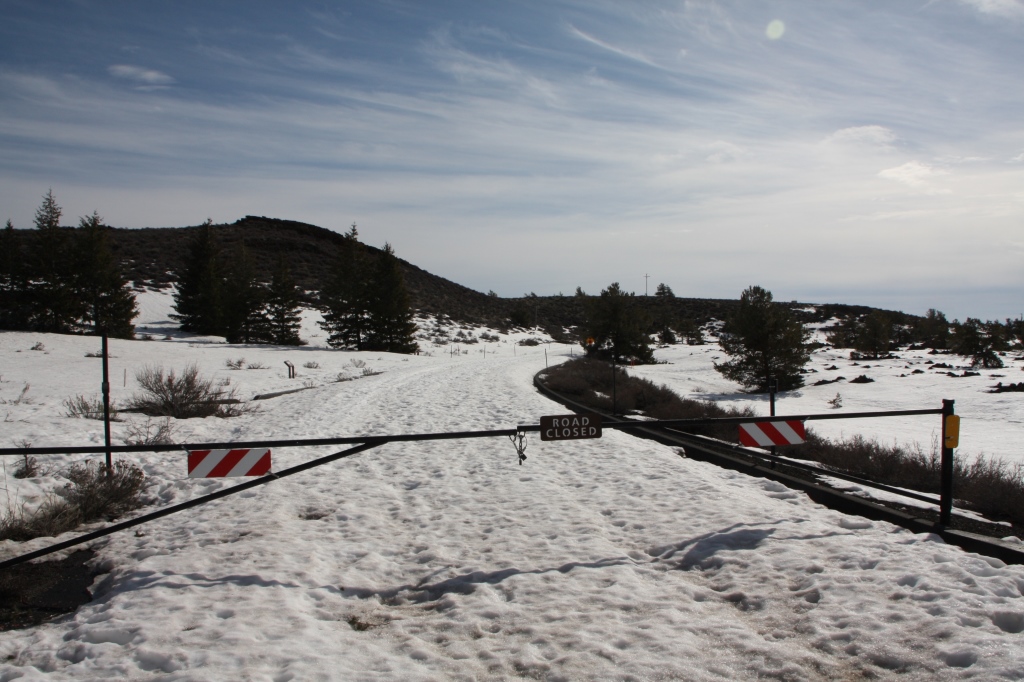 The Loop Road is still snow covered and closed to all motorized traffic. Please note that the Loop Road generally does not open to automobiles until mid-April, at the earliest. Plowing of the Loop Road will begin on Monday, March 27. The entire road will be closed on March 27 & 28 to allow for safe plowing. It then takes up to a week or more for the roadway to be opened in stages. Check here for the latest conditions...

Grooming on the Winter Ski trail has been discontinued due to temperatures that have been consistently above freezing. The one-mile long Snowshoe Loop Trail is closed for the season.The only access to the park currently is by snowshoe, ski, snowbike, or on foot. Pets on leash are permitted on the roadway. Please pick up after your pet.

The Lava Flow campground is accessible only on foot (1/4 mile walk from the visitor center lot) for free snow-camping.

The Visitor Center is open daily from 8 a.m. until 4:30 p.m. The physical address for the visitor center is 1266 Craters Loop Road, about half way between Arco and Carey on US Highway 20/26/93. There are no entrance fees or other user fees charged during the winter months. Snowshoes are available for loan (suggested donation $5.00) daily from 8 a.m. until 4 p.m.


More information about winter recreation...