Current Conditions - Craters of the Moon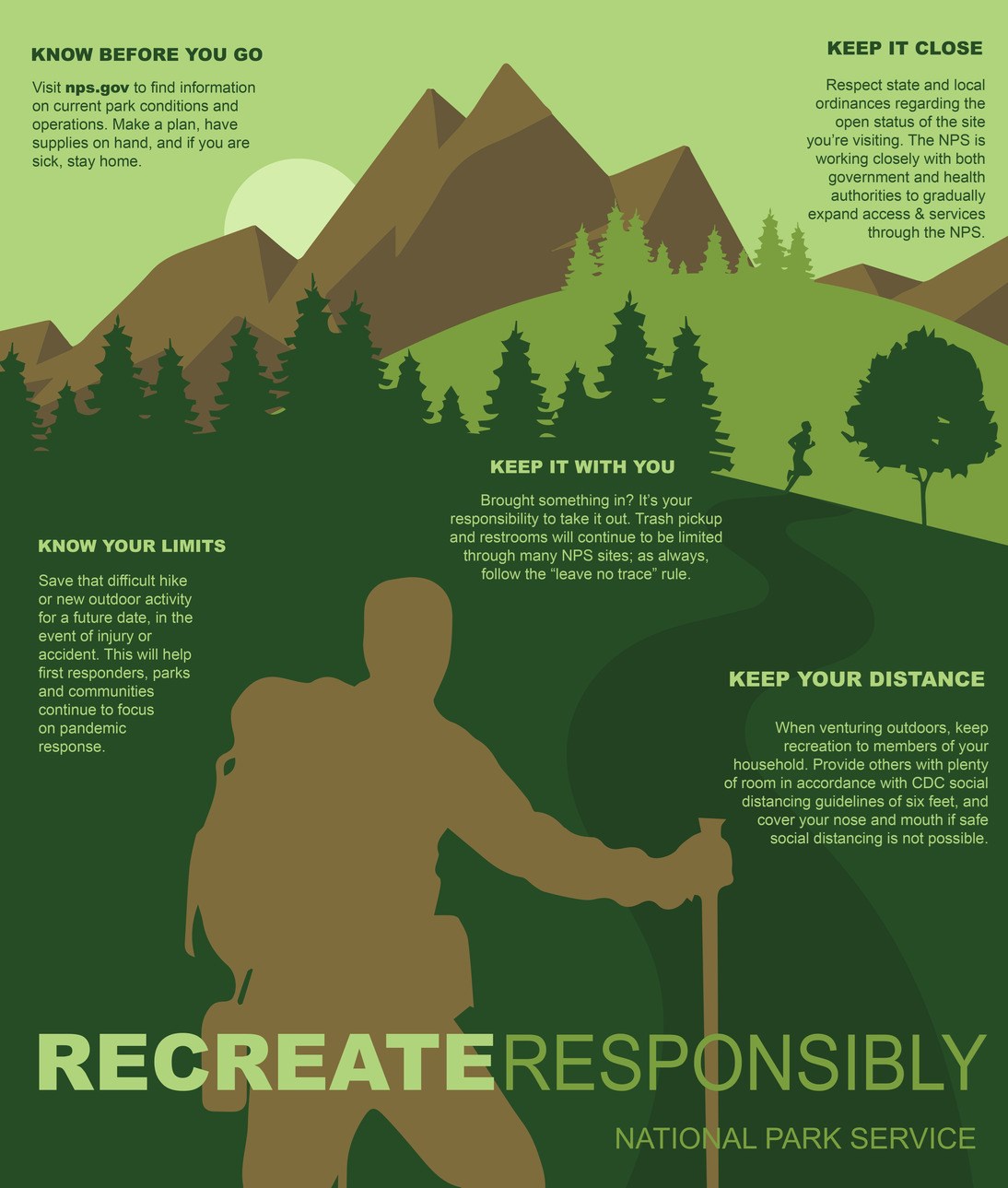 Craters of the Moon Loop Drive is Open. Visitor Center, All Caves and Campground are Closed until Further Notice
Loop Road is Open
The Loop Road opened to motorized vehicles on May 16.
Visitor Center is Closed
Following guidance from the Centers for Disease Control (CDC) and recommendations from state and local public health authorities and in collaboration with park partners, the visitor center/museum & restrooms at Craters of the Moon National Monument were closed on Wednesday, March 18 and will remain closed until further notice. Rangers will be providing visitor information from a tent on the visitor center patio from 9 a.m. - 3:30 p.m. daily. There are portable restroom units in the visitor center parking lot and vault toilets located around the Loop Drive.
Administrative Order...
Campgrounds are Closed
The Lava Flow is
closed to until further notice. The Group Campground is open by reservation only beginning May 26. Please note: There is no camping permitted outside of designated campgrounds.
Administrative Order...
All Caves are Closed
All Monument caves are also closed due to the difficulty of social distancing within these confined spaces. They will remain closed until further notice.
Administrative Order
Pandemic Warning
The NPS encourages people who choose to visit the national parks during this pandemic to adhere to guidance from the
Centers for Disease Control and Prevention
and state and local public health authorities to prevent the spread of infectious diseases. As services are limited, the NPS urges visitors to continue to practice
Leave No Trace principles
, including pack-in and pack-out, to keep outdoor spaces safe and healthy. See more information at
www.nps.gov/coronavirus
.
Conditions can change rapidly this time of year. Check these sources before travelling to the park:


Click for a real-time view of U.S. Highway 20/26/93 with Big Cinder Butte in the distance. The NPS Monument entrance is located about 10 miles east of this web-camera.
Last updated: May 19, 2020