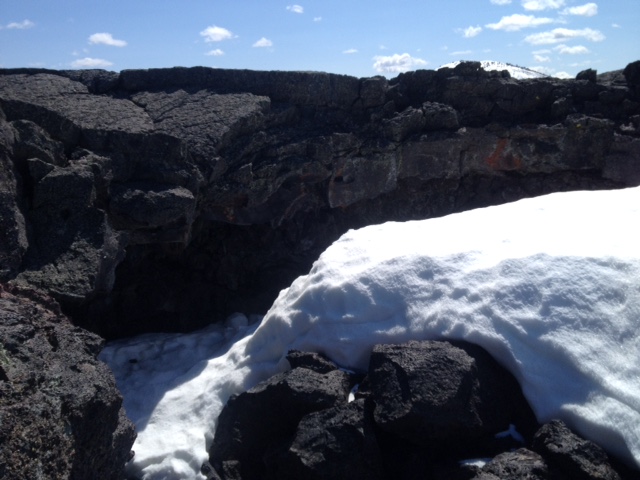 The entire Loop Road is now open to automobile travel. However, the Caves Area is closed due to hazardous snow and ice in and around the caves. Snow lingers on trails and prevents access to the caves until mid-May. Check here for the latest conditions...

The Campground is now open but water has not yet been turned on in the campground. A water-less toilet is available in the campground. Fill up water bottles at the visitor center during business hours 8am-4:30pm.

Free admission to the park on April 15-16 and April 22-23 for National Park Week.
The Visitor Center is open daily from 8 a.m. until 4:30 p.m. The physical address for the visitor center is 1266 Craters Loop Road, about half way between Arco and Carey on US Highway 20/26/93.