Current Conditions - Craters of the Moon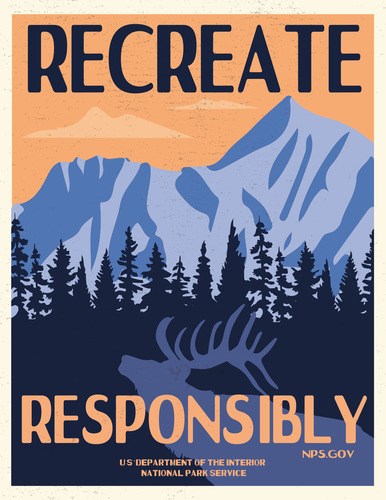 The National Park Service (NPS) is working servicewide with federal, state, and local public health authorities to closely monitor the COVID-19 pandemic and using a phased approach to increase access on a park-by-park basis. Based on guidance from the White House, Centers for Disease Control and Prevention (CDC), and state and local public health authorities, access to the park is as follows:
Visitor Center and Bookstore are Open
The visitor center and Craters of the Moon Natural History Association bookstore are open from 9 am to 6 pm daily. (The bookstore is closed between 12:30 –1 pm daily.) The exhibits are open, but the theater remains closed. Visitors can enjoy Craters of the Moon: The Movie! online.

For more seasonal information and operating hours, visit the Basic Information page.
The Loop Road is Open
The Loop Road is open to vehicles.
Lava Flow Campground is Open
The Lava Flow Campground is open. Campsites are available on a first come-first served basis only. Water is turned on for the season.

Group Campground is Open
The Group Campground is open for the season and it is by reservation only through Recreation.gov. Water is turned on for the seaon. All fires are currently prohibited due high fire danger.

The Four Caves in the Cave Area are Open
The following caves in the Caves Area are open: Indian Tunnel, Dew Drop, Boy Scout, and Beauty caves. A free permit is required to enter the caves. Permits can be obtained in person at the visitor center.
Temporary Closures
Buffalo Caves are Closed through 2021
Buffalo Caves, located along the Broken Top Loop, will remain closed through 2021.
North Crater Flow Trail is Closed through 2021
North Crater Flow Trail will not open in 2021. The 0.25 mile (0.4 km) long North Crater Flow Trail is closed due to construction activities which will result in an improved trail that is universally accessible. Thank you for your patience!
Recreate Responsibility
While the listed areas are accessible for visitors to enjoy, a return to full operations will continue to be phased, and services may be limited. When recreating, please follow local area health orders, practice Leave No Trace principles, and avoid crowding and high-risk outdoor activities.
The CDC has offered guidance to help people recreating in parks and open spaces prevent the spread of infectious diseases. We will continue to monitor all park functions to ensure that visitors adhere to CDC guidance for mitigating risks associated with the transmission of COVID-19 and take any additional steps necessary to protect public health.
Planning Your Trip

Conditions can change rapidly this time of year. Check these sources before travelling to the park:
Last updated: July 10, 2021