Basic Information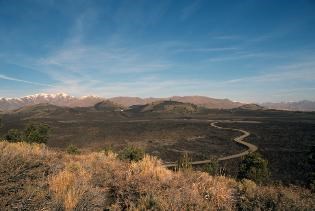 Welcome to Craters of the Moon

The park is open every day. Some park facilities and the loop road are closed during the winter. Visit Current Conditions and Operating Hours & Seasons for more information.

When the loop road is open to automobile traffic an entrance fee is charged. Find out more on the Fees and Passes page.

Permits & Reservations are required for some activities and facilities.
Pets must remain on a leash no longer than 6 feet. They are not allowed on any of the trails or inside the visitor center. Pets are welcome on the road, campground, and parking areas. Owners must properly dispose of pet waste and control pet behavior.

Basic Information in a variety of languages is available on the Languages page.
Last updated: August 22, 2020