Primitive Roadside Campsites— River Road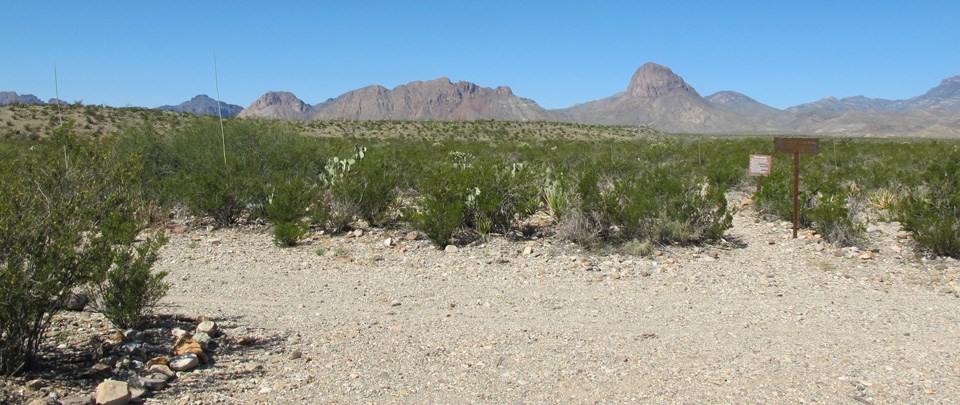 River Road traverses the southern portion of Big Bend, providing a great opportunity to see the remote backcountry of this park. Midway are the ruins of Mariscal Mine. This former mercury mine is a marvel to explore, as numerous structures are still standing.
Allow a full day (5–7 hours) to explore this 51 mile-long road. Backcountry campsites along the drive (permit required for camping) allow for extended exploration. This road is for high clearance vehicles only, and may become impassable following rain.

Primitive Roadside Campsites— River Road
A Backcountry Permit is required to camp in any of these campsites.You can obtain a permit in person at Panther Junction and Chisos Basin Visitor Centers.
Listed East to West along the Road
Last updated: November 5, 2020