Primitive Roadside Campsite— Elephant Tusk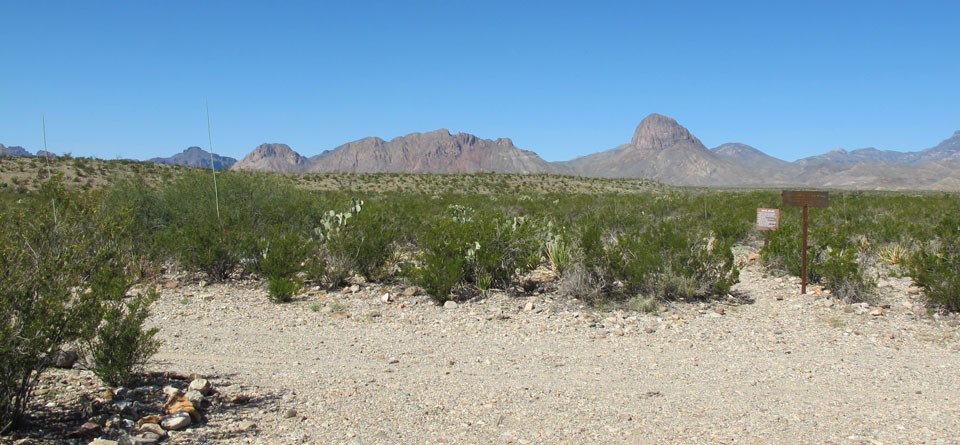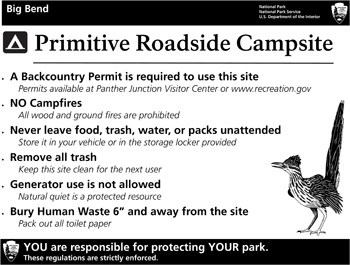 Campsite Specifics
Primitive roadside sites offer nice views, solitude, and a small flat gravel space to set up camp next to your vehicle. No shade, toilets, or other amenities are provided. The use of generators is prohibited in the backcountry.

A Backcountry Permit is required to use any backcountry campsite.

Elephant Tusk 1 (EL-1) can accommodate 1 vehicle, 6 people, no horses.
Maximum vehicle length is 25'

No Trailers.
Directions
Elephant Tusk campsite is located along the southern end of the Black Gap Road, 21 miles from the east end of the River Road and 29.6 miles from the west end. The campsite is 3 miles north on the Black Gap Road. This site is best reached from the south end via the River Road. The northern Black Gap Road is very rugged, 4x4 required. It will take approximately 3 hours to reach this campsite from the paved road.
Road Conditions
River Road is maintained for high clearance vehicles only. After rains, River Road gets extremely muddy and may quickly become impassable to all vehicles. 4-wheel drive may be required. The northern end of the Black Gap Road is extremely rough, not maintained, and for rugged 4x4 vehicles only.
Vegetation
There is no shade at this campsite. There is gravel ground cover with sparse creosote and lechuguilla.
Views
Excellent views of Elephant Tusk Mountain and Mariscal Mountain.
Cautions
This is a very remote site with very little vehicle traffic.
Remarks
This campsite is adjacent to the road and is located across from the Elephant Tusk Trailhead. The site is small. It is easiest to reach this site from the south along the River Road, as opposed to coming from the north via the Glenn Spring and Black Gap Roads. Sometimes water will flow in Fresno Creek after a large rain event.
Campsite Photos: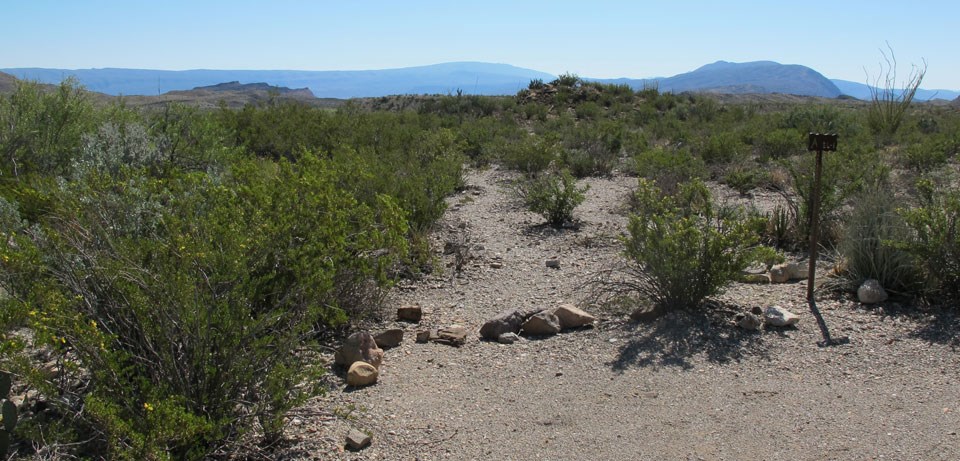 Last updated: March 16, 2021