Primitive Roadside Campsite— Gauging Station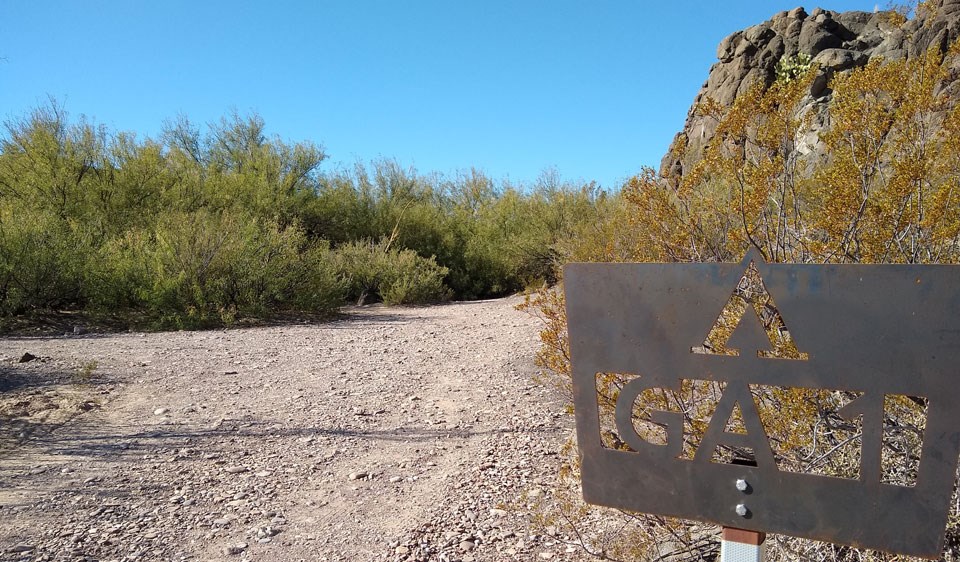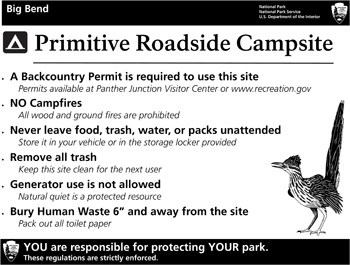 Campsite Specifics
Primitive roadside sites offer nice views, solitude, and a small flat gravel space to set up camp next to your vehicle. No shade, toilets, or other amenities are provided.
The use of generators is prohibited in the backcountry.
Gauging Station (GA-1) campsite can accommodate 1 vehicle, 6 people, no trailers, no horses. Maximum vehicle size is 25'
Directions
Gauging Station (GA-1) campsite is located on River Road West, 14.2 miles from the west end near Castolon, or 39.8 miles from the east end near Rio Grande Village. There is a short 0.4 mile access road to the campsite.
Road Conditions
River Road is maintained for high clearance vehicles only. After rains, River Road is extremely muddy and may quickly become impassable to all vehicles. 4-wheel drive may be required. Always ask a ranger for current conditions.
Vegetation
Gauging Station campsite is located within the flood plain of the Rio Grande. There is thick riparian vegetation and shade under mesquite trees.
Views
Only minimal views from the campsite. A portion of the Punta de la Sierra is visible to the north, but thick vegetation and small hills block most of the vistas.
River Access
Easy access to the river via a 1-minute walk through the heavy brush. This campsite is popular for fishing.
Cautions
To minimize the possibility of theft, secure belongings when away from this campsites and while sleeping. Do not leave the site unattended for long periods of time. Check on road conditions with a ranger. 4-wheel drive may be necessary after rain.
Remarks
An IBWC river gauging station is nearby. Readings of river flow have been taken here since 1936.Service road to the nearby river gauging station is closed—official use only.
Campsite Photos: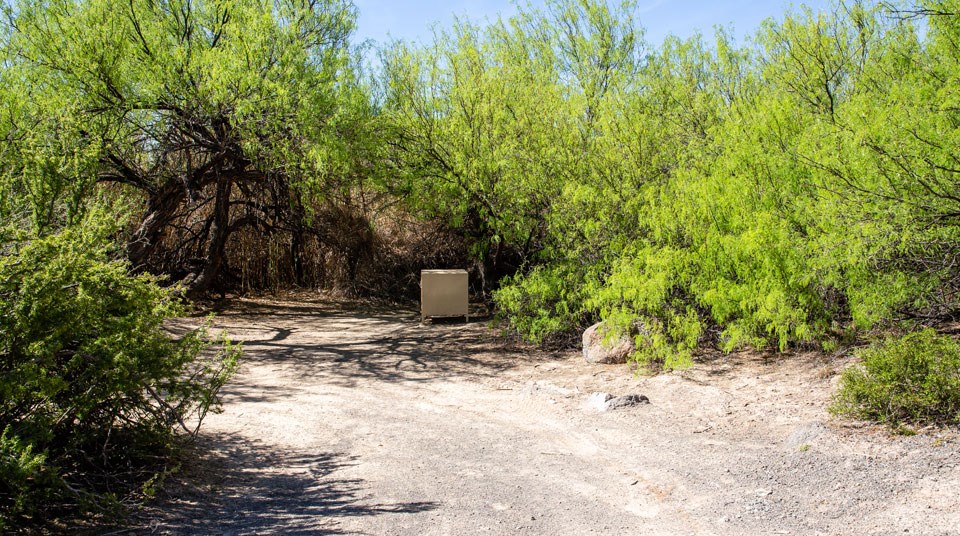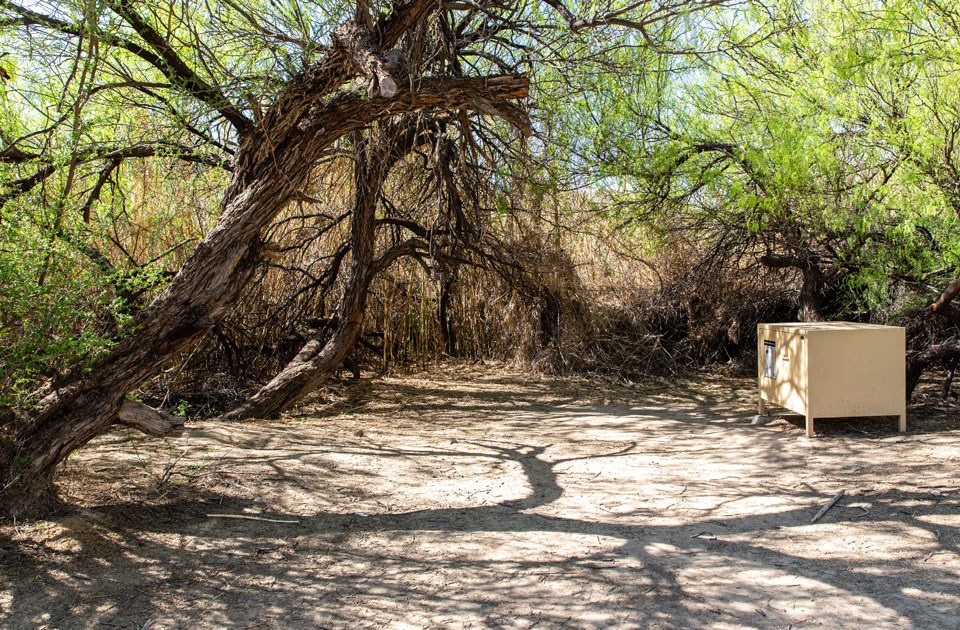 Last updated: March 9, 2021