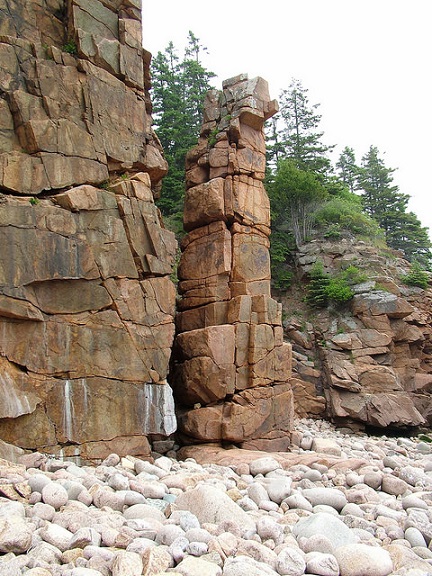 The New England Province, in the northeastern United States, is a mountainous area of significant relief. The area is made up of highly deformed Precambrian and Paleozoic metamorphic rocks including gneisses, schists, slates, quartzite, and marble. The Precambrian rocks occur primarily to the west and south, with Paleozoic sedimentary and metasedimentary (metamorphosed sedimentary) rocks making up the rest of the region. In some areas, erosion has exposed large masses of coarsely crystalline Paleozoic granite. The province was glaciated during the Pleistocene and shows both depositional and erosional effects of glacial ice. Mt Desert Island, home of Acadia National Park, features glacial lakes and valleys. One of these, Somes Sound, is open to the sea and has the characteristics of a fjord.
The Taconic, Green, and White Mountain Ranges are distinct features of the New England Province. The Taconic Mountains are a north-south trending mountain range along the western edge of the province, and are thought to be formed by erosion of an upper block of a large thrust fault. Also north-south trending, the Green Mountains exist primarily in Vermont and are made of Precambrian gneisses. The Green Mountains exhibit greater relief than the Taconic, with peaks exceeding 1.2 km (4000 ft). The White Mountains are an exhumed mass of Paleozoic granite and include Mt Washington, the tallest in the region at 1,917 m (6288 ft).
The province is also valued for its mineral resources, both industrial and as building materials. Marble, granite, and slate are all widely distributed and quarried here. Talc (used in manufacturing processes), asbestos (used in creating fireproof fabrics), and zinc (from the minerals franklinite, willemite, and zincite) are also mined in the New England Province. The asbestos deposits are marginal, and are actually the southernmost extent of vast asbestos producing areas that exist primarily in Canada.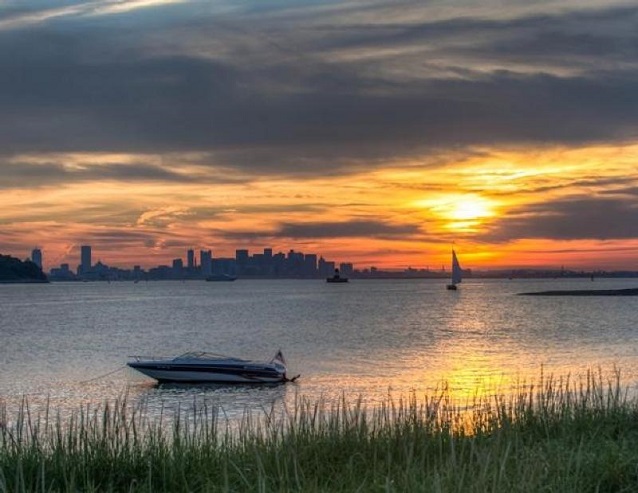 New England Parks
Last updated: August 15, 2021